#Sweatworking at Chicago Athletic Association Hotel Presented by Mudderella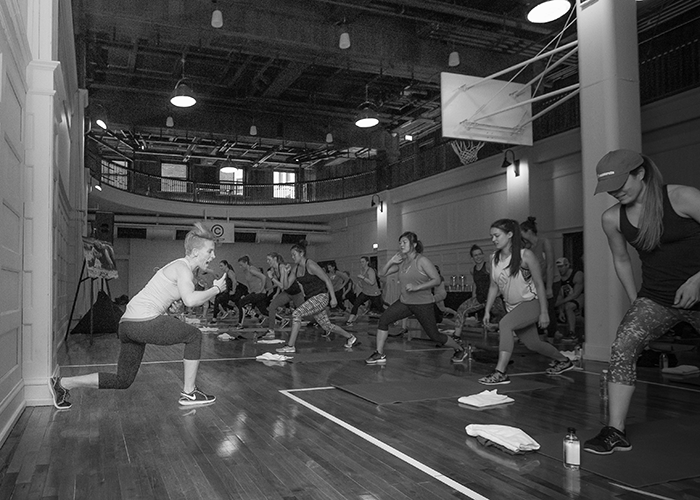 Have you ever been to a workout when you knew that the coach or instructor was on a mission? At April's #Sweatworking at the Chicago Athletic Association, our trainer, Emily Hutchins – owner of On Your Mark and Nike Master Trainer – was on a mission to make the room remember this workout.
Make no mistake about it, Emily's workouts are always memorable. But there was something in the air when DJ Sye Young of the DJ Firm started spinning. Emily could feel it, everyone at #Sweatworking could feel it. It was electric.
Add Mudderella  – our presenting sponsor – to the mix and the Chicago Athletic Association's Stagg Court was on fire. (insert flame emoji)
Here's how it all started. Jillian from Mudderella, Emily and I reminded everyone why we were there and what we were doing. Working out and hanging out. Check and check.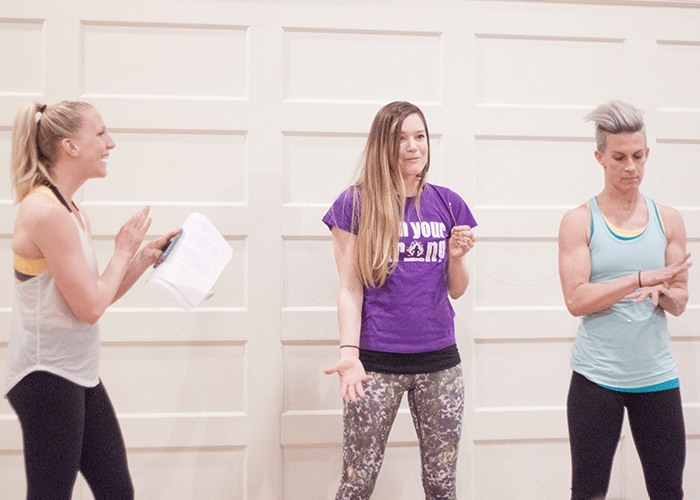 Then DJ Sye Young started playing his first track and everything leveled up.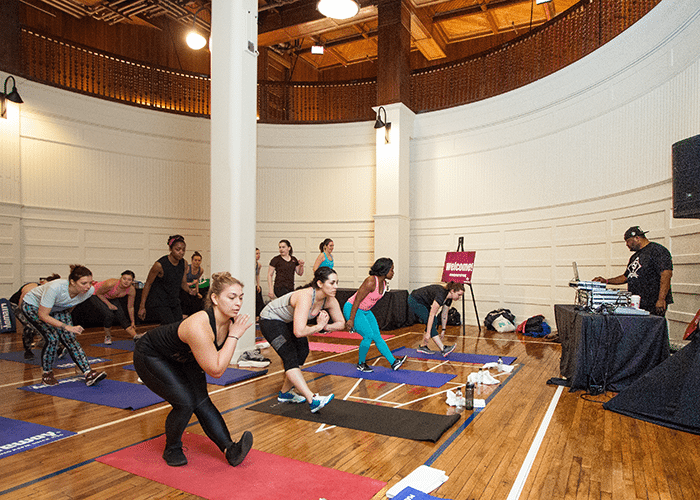 From there, our workout consisted of infinity squats, push-ups, burpees and more.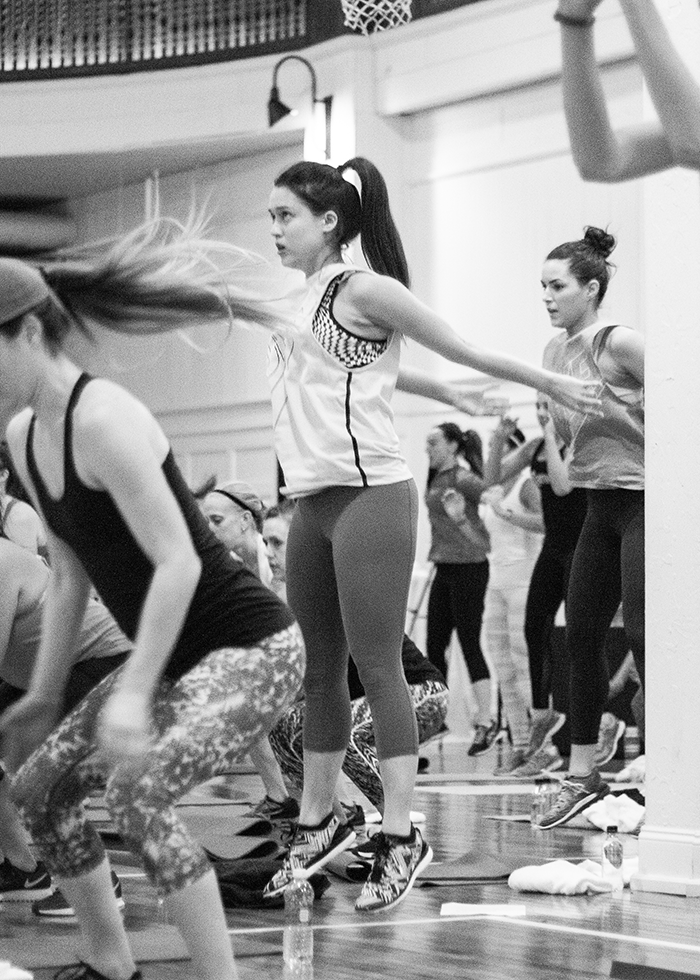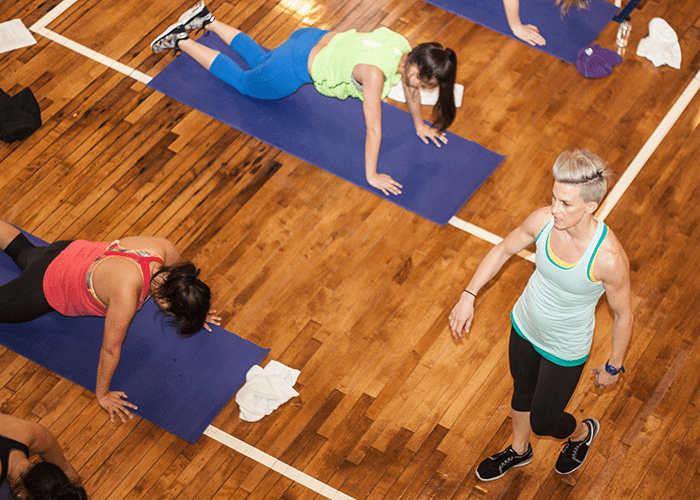 Seriously, though. I lost count of the push-ups in this challenging burn. Did I mention triceps dips and planks? Those too.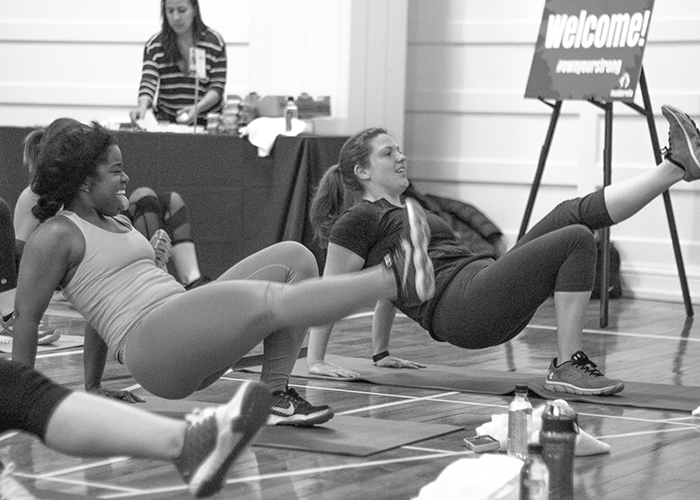 Because #Sweatworking encourages forming new connections and building existing relationships, we brought our burn together with a few partner moves.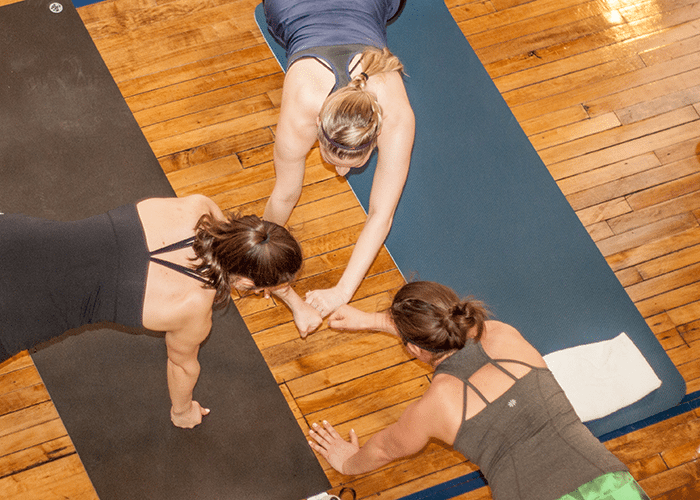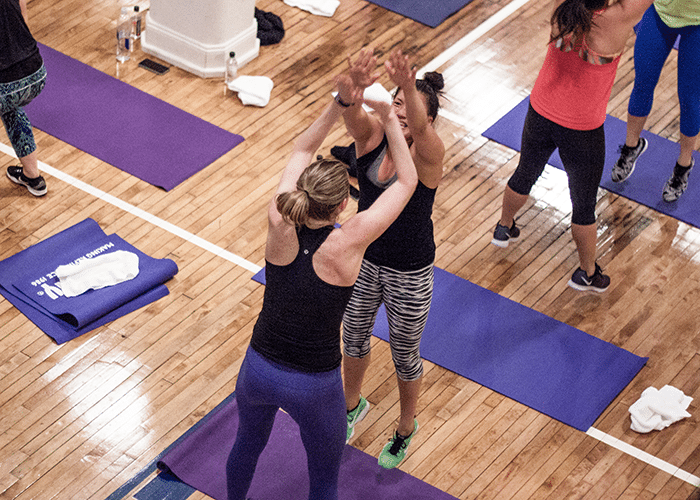 And finished with a three-minute squat hold. No biggie.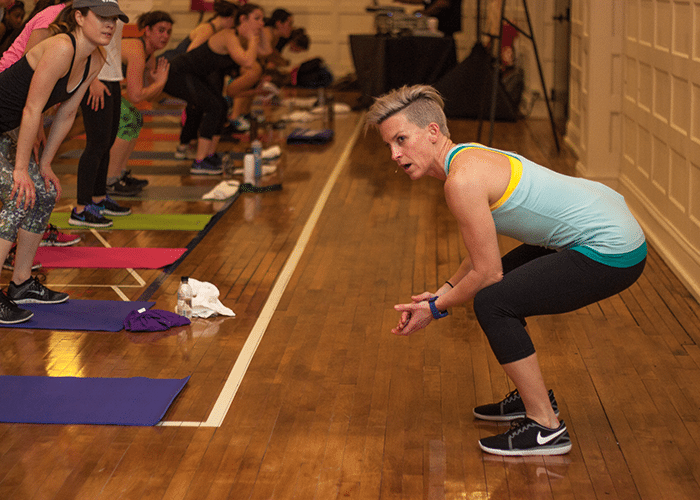 After this amazing sweat-session driven by some serious music, we hung out over snacks and chatted with our new friends at Mudderella (a few of us will be doing the June 4 Chicagoland race together if you're interested – let us know in the comments).
We grabbed snacks from Paleo Cookie, Mamma Chia, Luna, hydrated with High Brew, Essentia, Vita Coco and more.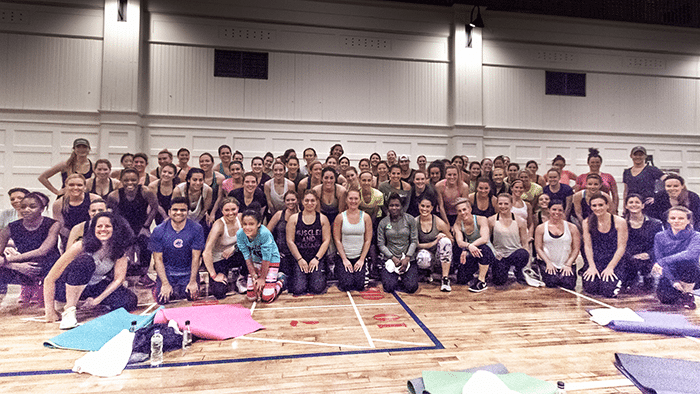 Want to join us for the next one? Meet us at Chicago Athletic Association Hotel May 7 at 11:30 am after signing up here. Purchase tickets with a friend and you'll receive a discounted price!