Maybe I'm generalizing here (I am), but everyone and their mother ends up in Florida to visit relatives at some point or another. If you have family in Florida, you have a perfect set up for a mini vacation: you get free lodging (win) in a beautiful place (win) and you get to visit with your relatives (hopefully also a win).
As a native Chicagoan, I am forever grateful for everything that Florida has to offer. However … and it's not that I'm unappreciative … usually after an hour or two at the beach, I'm a little bored. Even on my days of rest I feel an urge to stay active.
I'm not saying that I want to hardcore workout on my vacation; I find it hard enough to get out of bed before 10 am when I have the day off. I'm a big fan of leisure activities that maintain a healthy balance between having fun and getting *at least a little* workout in. Plus, it helps balance out all of the seafood I will undoubtedly stuff my face with while I'm there.
Thankfully, Florida is chock-full of leisure activities. Here's a few to incorporate next time you flee south for the winter.
1. Go for a short run
Thanks to a little thing called humidity, a short run is all you'll need to get your heart rate going, and less time running means more time by the pool. Remember that you are on vacation, so there's no need to break personal records here; take it slow and stay hydrated. Make sure to load up on sunscreen before you head out the door – no one wants to see your sports-bra-tan-lines. Bonus points: if you are close enough to a beach, try to get a short run in there, but be aware that it's probably a lot tougher than you think.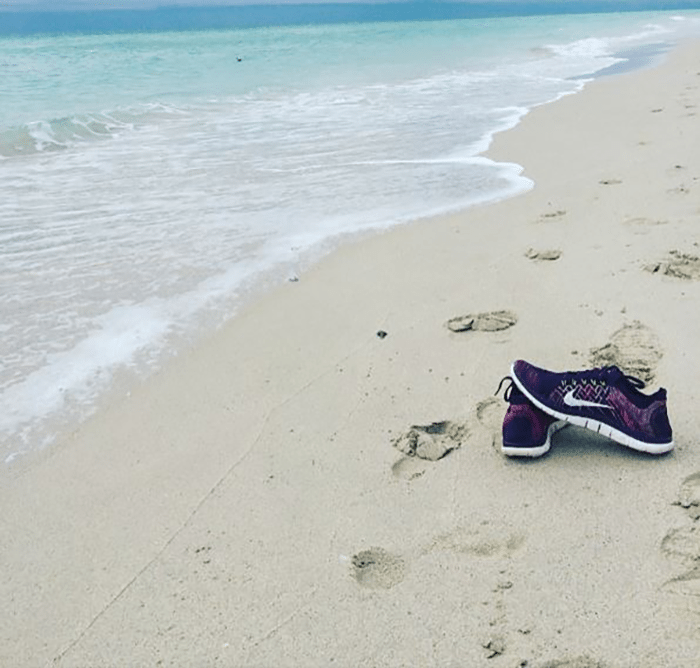 2. Head out for a bike ride
Old people love bikes. It's a thing. There's a high probability that whoever you are visiting has a bike or two stored away somewhere, but if not, there's usually a rental bike shop around. There are tons of bike trails that ride along the coast with great views, so opt for a trail instead of the road. Pro tip: make sure your route includes a cute, local ice cream shop. You'll thank me later.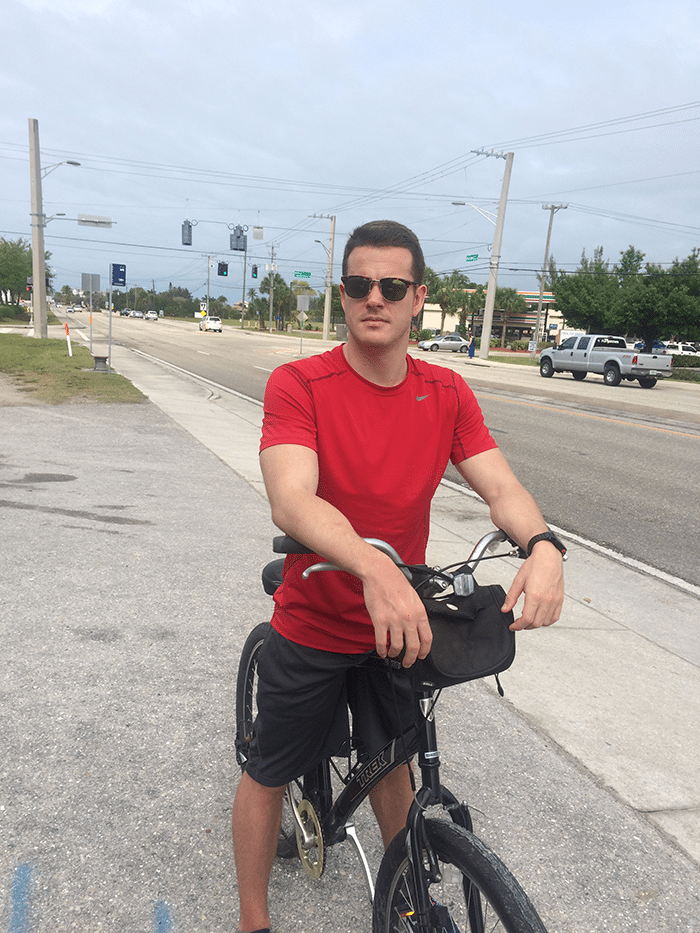 3. Swim
(Duh.) But in all seriousness, it's all too easy to get beach-ready (or pool-ready) and opt to sun bathe instead of getting a few laps in. The way I see it, more swimming means I have worked up an appetite for more mudslides later, right?
4. Go for a kayak ride
Since you'll likely be in Florida to visit someone who is taking advantage of some sweet tax breaks, the odds are in your favor that they might own or know someone who owns some kayaks. If not, there are plenty of places to rent from near the beach. Kayaking is a perfect low-impact activity that improves your cardiovascular fitness and torso strength.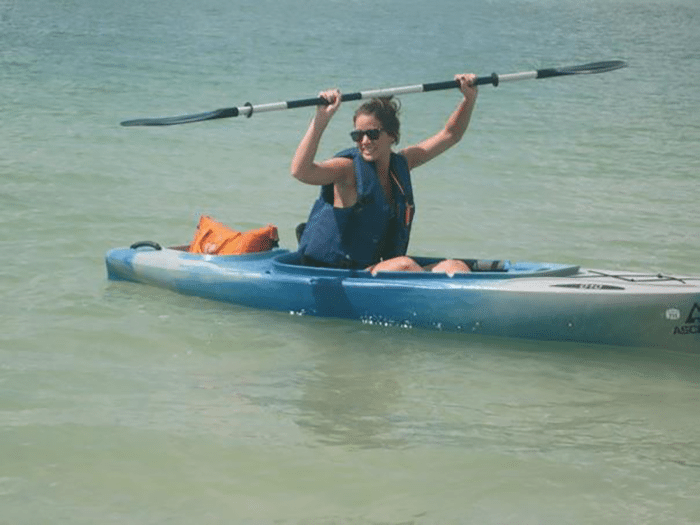 5. Golf
If you enjoy golfing, spending a day on a course in Florida is a no-brainer. If you (like me) are not a good golfer, fear not, as mini golf is a big thing in the Sunshine State. Disclaimer: if your family is anything like mine, make sure you keep your own scorecard, especially if a $5 bet is at stake.
How do you stay active on vacation in Florida?
Let us know!
Did this post help you get closer to achieving one of your goals?