Join Exhale and Women's Health Magazine for FusionFest Chicago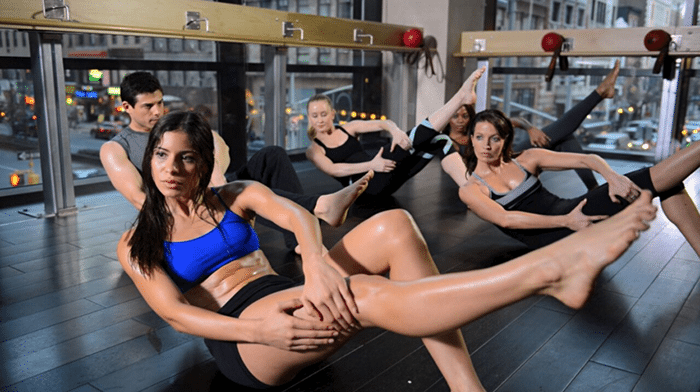 May 19, Exhale locations across the country will open their doors to eager fitness fanatics for an evening of complimentary fitness in a partnership with Women's Health Magazine.
This will mark Exhale's fourth FusionFest and all 13 studios across the country will participate, including locations in Atlanta, Boston, Chicago (including both downtown and Evanston), Connecticut, Dallas, Los Angeles, Miami, New Jersey and New York.
In Chicago, attendees can choose from three classes – Core Fusion Barre+Cardio, Core Fusion Extreme and Core Fusion Barre. In Evanston, you'll be able to enjoy Core Fusion Barre+Cardio, Core Fusion Barre, Core Fusion Cardio Express and Core Fusion Barre Open. We've tried the full Core Fusion line-up, which is extremely varied. You can expect an athletic, high-intensity class in Core Fusion Extreme and an extremely form-intense, muscle-shaking program from all Core Fusion Barre.
You also may be lucky enough to work out side-by-side with one of Women's Health Magazine's top-five finalists in its fourth year of its Next Fitness Star competition. Last year's winner is Nike Master Trainer and friend of aSweatLife, Nikki Metzger, whose workout DVD produced after winning the competition is available for purchase here. If you've ever worked out with Nikki, you'll recognize her no-mercy style and enthusiasm.
To book your free workouts at FusionFest at locations across the country, visit  exhalespa.com/fusionfest.
Let us know!
Did this post help you get closer to achieving one of your goals?