How I Accidentally PR'ed at the Lincoln Presidential Half
(Disclaimer: I received an entry to run the F3 Lake Half Marathon to review as a BibRave Pro. Check out Bibrave.com to learn more about becoming a BibRave Pro (ambassador) and also to find and write race reviews! As always, I only discuss races that I would recommend. You can check out my BibRave review of the Lincoln Presidential Half Marathon here)
When I began running, I was addicted to collecting personal records. It seemed like an easy formula: the more effort and training I put in would lead to results by my next race. Simple enough, right? And then, eventually, I began to push my limits, plateau and accept that there are many races that I will run (for hours and hours) and not PR.
I usually know when I'm not going to PR going into a race. Some races I run just for the badassery of it (like running a half marathon on the lakefront path in January or army crawling through mud mid-race. Badassery > time). I run other races with friends to help them get their PRs (or to just enjoy the experience with someone other than Rihanna in my headphones).
This past Saturday when I ran the Lincoln Presidential Half Marathon, I was not expecting a PR. In fact, I did just about everything you shouldn't do.
What you should do before race day: Eat something nutritious for dinner (it doesn't *have* to be pasta; veggies are always great for you, try to avoid too much fiber for obvious reasons)
What I did: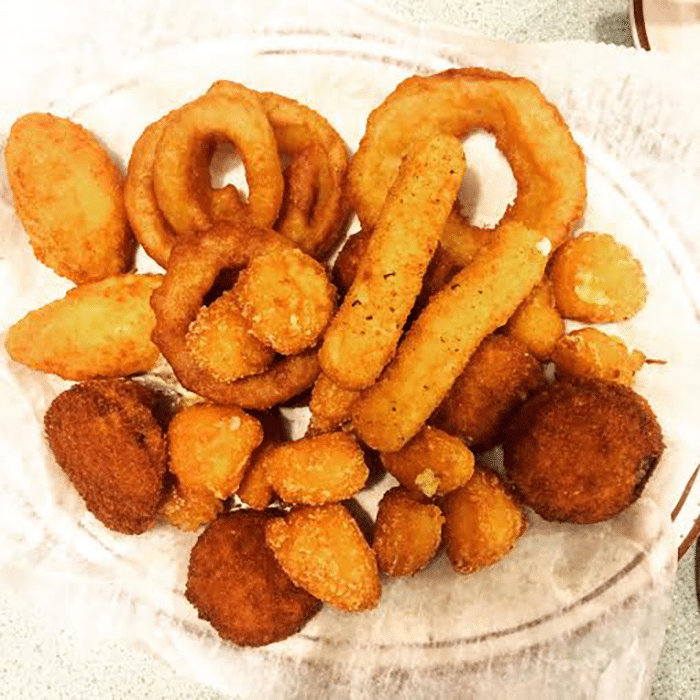 I was in central Illinois… what did you expect? This did not make me feel *great* the next day, but I still have no regrets.
What you should do before race day: Get plenty of sleep!
What I did: I have a tendency to leap before I look when it comes to signing up for races and figuring out the logistics of getting there. The race was on a Saturday morning in Springfield, Illinois. Fun fact: I do not own a car. So on Friday night, I was tasked with getting a rental car after work and heading south from Chicago. I stayed with family in Bloomington (just an hour away from Springfield) but didn't arrive until around 11 pm that night. I hadn't seen my cousin in months, so it only seemed right to stay up and have a beer with him, which meant I wasn't in bed until around midnight.
What you should do before race day: Hydrate!
What I did: It turns out, having a beer before bed is not hydrating. It's actually the quite opposite of hydrating.
What you should do the morning of race day: eat something. Preferably, eat something your stomach is familiar with before a long run (for me, this is usually peanut butter on toast).
What I did: 5 am came pretty early for me (we still had an hour to drive to Springfield, remember?) so I was a little too disgruntled to scavenge the house for peanut butter. I mumbled something about needing coffee, but by the time we were in the car at 5:30 am, the priority was placed on getting to Springfield to get my race packet ahead of the 7:30 start time. PS – thank goodness for race-day packet pickups and small races where it is easy to find parking.
What you should do the morning of race day: use the bathroom before the race.
What I did: Got in line to take a picture with the local celebrity, Abe Lincoln.
What you should do on race day: believe in your goddamn self.
What I did: The night before the race day (over the aforementioned beer), my cousin asked me if I was going to PR. I laughed and said, "no way! I just ate everything fried for dinner and I'm going to be way too tired. Plus, the weather is going to be awful and there are hills in Springfield."
"Sounds like you're making excuses," he noted.
I was. I was overdue for a PR. I hadn't pushed myself to my limit on a half marathon in two years. So, when I felt (surprisingly) good at mile two, I knew I had to go for it. Though I regretted that decision by mile five (and at mile six, seven, eight, etc., and every minute in-between), I committed to it. I texted my boyfriend, "going for it" to hold myself accountable. And then the mental battle began.
Stick with this pace group. One mile at a time with this pace. You're going to have to run the same distance anyways, might as well try to get it over with faster. You can do this. Breathe. Relax. Fly.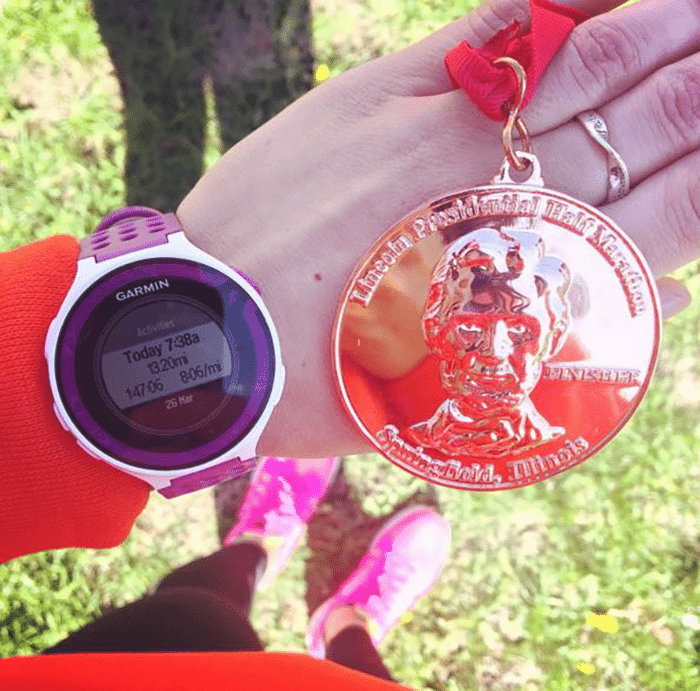 So here I am, a proud owner of penny medal and a shiny new PR. Maybe there isn't an exact science to getting a PR (or maybe there is), but if I've learned anything from this – your mental endurance can help make up for what your physical endurance lacks.
What you should do after you PR: Grab a beer and let yourself feel proud. And then start contemplating the next one.