Your Windy Weather Friend – Merino Wool BUFF
(Disclaimer: I received a Merino Wool BUFF to review as a BibRave Pro. Check out Bibrave.com to learn more about becoming a BibRave Pro (ambassador) and also to find and write race reviews! As always, I only discuss products that I would recommend)
In January, I compiled a list of winter running gear that helps get me out the door for a run when the weather is cold, grey and blah.
Somehow, I forgot to mention how I keep a very essential part of my body warm.

How could I forget to mention how I protect my precious face? It's a critical part of my body that does amazing things (like eat donuts, breathe, smell donuts, see donuts, etc.)! And if you're from somewhere like Chicago, having something to cover your face is not an option or a luxury; it's a necessity.
So what's the solution to the problem? Enter: the BUFF.
So, what is a BUFF? Put simply, BUFF is headwear that provides a lightweight layer between you and the outside elements. It looks like a long, stretchy tube of fabric.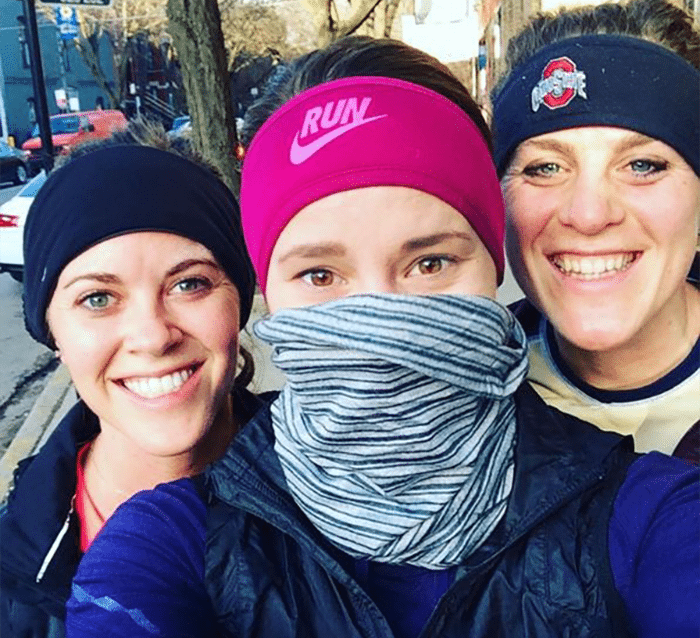 I have tried a lot of cheaper brands to help keep my head and face warm in the colder months, but since I've tried the BUFF, I will never go back. Here's a few reasons why the BUFF stands out from the pack.
It's high quality. As someone who firmly believes in 'quality over quantity' when it comes to 'stuff', this is a huge selling point for me. The price tag is a little steeper than other brands, sure, but this product will get you through years of tough runs (as opposed to just one season).
Two words: odor control. As a runner, those are two very important words for me, especially for a product that I will likely use a few times between washes.
It handles moisture well. And I'm not just saying that because it sounds nice. I have tried similar products in the past that do NOT handle moisture well, which made me realize just how important this is. When using a similar product during one particular run this year, my breath ACTUALLY FROZE on the material, creating a layer of ice. Here's something obvious that I now know from experience: it's very difficult to breathe through ice. Since switching to the Merino Wool BUFF, I haven't had that issue. Although I do question why I am running outside if my breath is freezing into ice in the first place, but I digress…
UV protection. This keeps my doctor happy and my future less-wrinkly self happy.
It's versatile. I didn't realize how stretchy and flexible this material was until I had it in my own hands. When the temperatures are low, the BUFF can be worn as a scarf to help protect the face from exposure to the cold.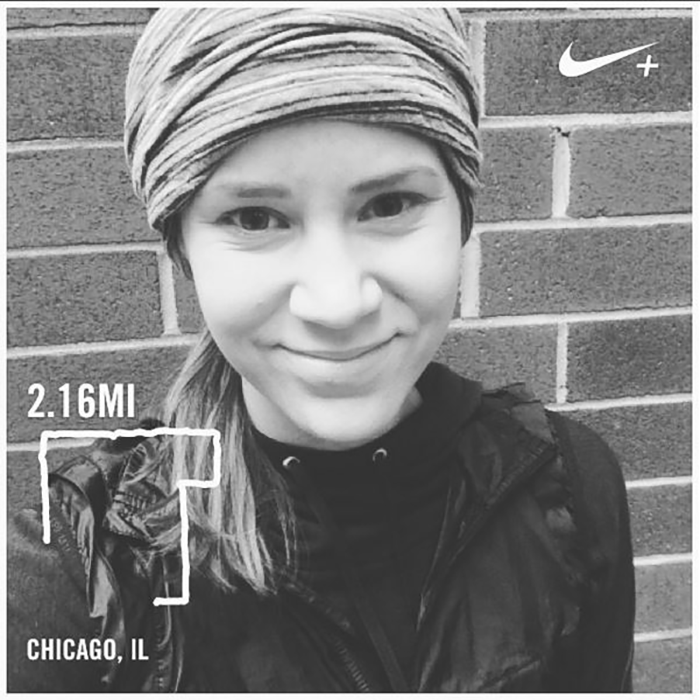 As spring finally comes around, I find myself going out wearing my BUFF as scarf, but as I heat up a few miles in, it quickly transforms into a sweat-wicking headband. Though my two personal favorite ways to use the BUFF are as a scarf and headband, there are a TON of different ways to style it.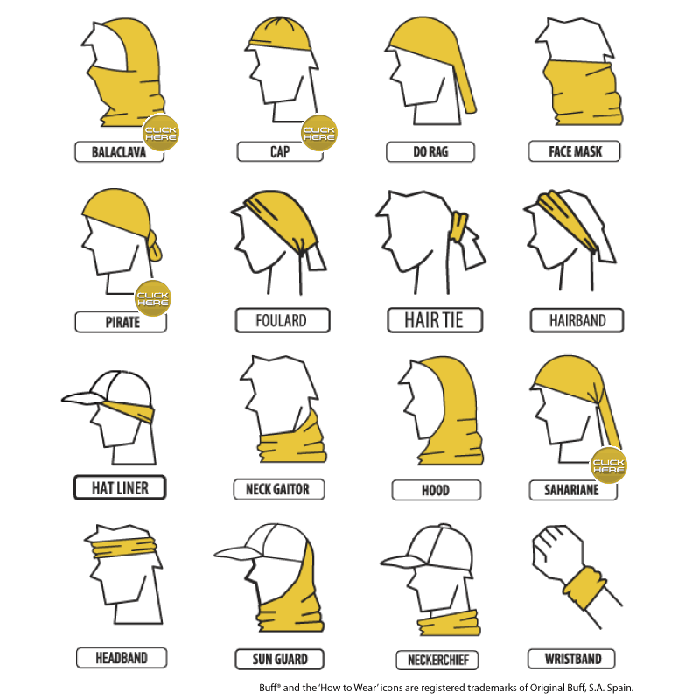 (Image courtesy of BUFF USA. "Pirate" deserves a noteable mention.)
While winter weather is on its way out (hopefully), the Merino Wool BUFF is a perfect transition piece into spring and is a helpful product to have on-hand (er, on-head) in the cold Midwestern weather.
What other gear helps you get outside on cold days? Have you tried the BUFF before? Let us know in the comments!