Ecolodges: Places to Stay That Are Good for Your Body and Soul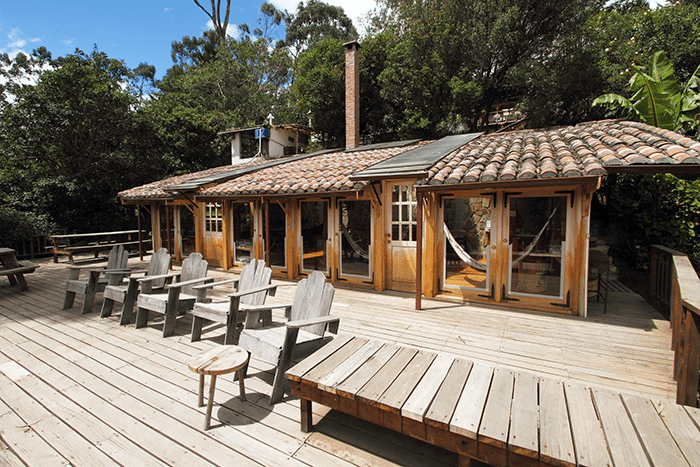 I think it is safe to assume that readers of this post have encountered a biffy, or 4 dozen, in their lives. Perhaps it was in the middle of that 10k, running down Adams Avenue, that you had to bust the door down for a quick squat before still sprinting to make your PR, or maybe you had to hold your breath and duck in while working on the Habitat for Humanity house you were helping to build. But have you ever used an outhouse with a garden inside? And a view of the surrounding mountains? Now this is something to blog about.
Before moving to Ecuador, I knew nothing of ecolodges; I had never even heard the term. It was not until last spring that I first stayed at an ecolodge, this one named The Secret Garden. We could call the flowers and and small shrubs thriving inside the outhouse secret gardens, but it is more the entire grounds and surrounding area of the hostería that makes the guests feel they have entered such a magical place. Whether staring out the window of the loo, walking out the door to your weekend residence, or gazing at the view as you soak in the hot tub, you are looking at the majesty of Cotopaxi, one of Ecuador's snow-capped, active volcanoes.
While the weekend away from the hustle and bustle of the city may not entice you to summit Cotopaxi, you can walk out the back door of the lodge and, within about three hours, be at the top of Pasachoa. On the way up the mountain, you will feel you are in the enchanted forest. It is also customary for each hiking group to be accompanied by the trekking dog, likely a small wiener dog here.
This is what I have come to marvel at in regards to ecolodges, at least in Ecuador. You get environmentally-minded owners and guests combined with an ambiance rich with outdoor activity opportunities. And, the best part: this is no two-for-one happy hour. The aspect that makes this a terrific trifecta? The food! Included in the price of your stay are three square meals (always complete with dessert at dinner), all the tea and coffee you can drink, and homemade goodies, like the best banana bread to touch your tongue. The meals are all prepared from scratch, generally vegetarian and healthy, using as many locally-sourced fruits and veggies as available.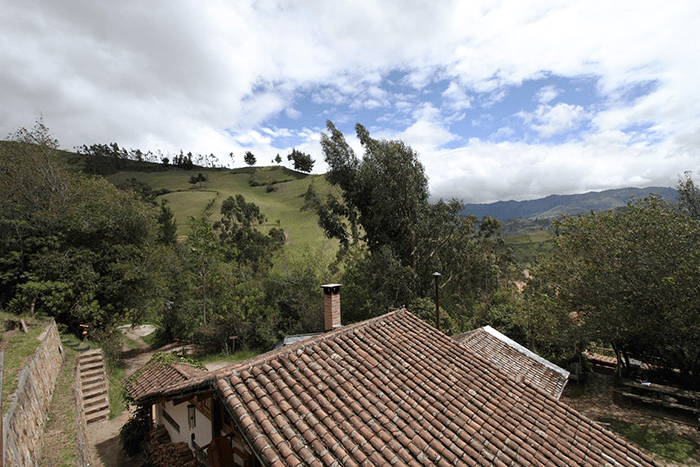 While staying at the Black Sheep Inn, an ecolodge near the stunning caldera, or special crater, Quilotoa, I afforded myself as many oatmeal cookies as my heart desired. Now I think a woman can eat a few cookies without having to calculate how many burpees she will need to do to burn them off, but again, the ecolodge provides great spaces for movement and exercise, such as an outdoor yoga studio and unique and rustic outdoor gym.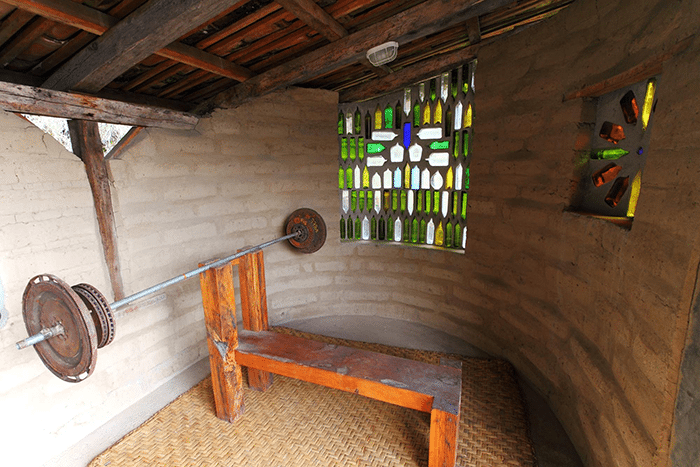 If you are feeling extra adventurous, like the kind of adventure that would lead you to swim in the anaconda infested waters, or share sleeping space with tarantulas, or at least catch sight of some monkeys and sloths, the Amazon is teaming with ecolodges, such as Jamu Lodge.
It was Ecuador that led me to wise up to ecolodges, but further investigation has schooled me on the fact that travelers can find them situated around the globe, as well as in your home state. For a getaway that feeds your body and soul, and prompts you to ponder eco-friendly actions, I encourage you to find the lodge – and floral latrine – near you.