Staying Balanced on the Road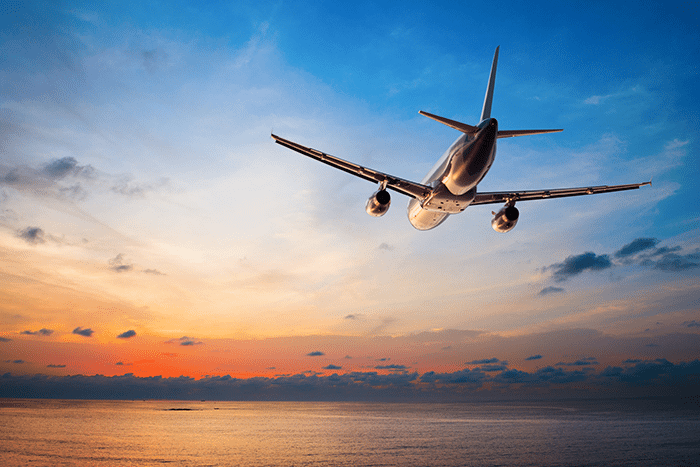 My job requires me to travel, making the maintenance of a normal routine seem impossible at times. This used to leave me even more exhausted than usual when I got home and also feeling like I needed a serious Gwyneth cleanse. Since I am terrible at cleanses and turn into those people in the Snickers commercials in about two hours, I realized I needed to start changing my life on the road, not my life after.
The main mantra I had to start with was that my life does not stop when I am not at "home." Though I may be a little busier and not able to cook for myself, I can still maintain the foundations of a healthy lifestyle. I took these steps to make sure that I made time to still keep my life (re: sanity) even when I was away – and you can too:
Move.
Every hotel I have ever stayed at has had a gym. And a pretty good one at that. Even bigger perk – you don't even have to go outside! Waking up thirty minutes earlier may seem like craziness, but when you are missing your long walk to the train, or pep-up walk at lunch, a brisk walk on the treadmill or squeezing in a quick run will start the day off on the right "step" (literally!). If you aren't a treadmill person and are missing your classes, try a bodyweight workout. Asweatlife offers ideas for quick, easy workouts that even a novice like me can handle. I used this short but sweet workout just last week and loved how I felt after – energized and strong.
Take alone time.
I'm an introvert to the core so I always love alone time, but on work trips when people are constantly around (and usually the same people each day) I find I treasure my alone time even more. At first I felt so guilty not going for that after-dinner drink, but I found I was much more pleasant in the morning after having a break. I may have felt a little anti-social, but time in the middle of the week to relax, call my boyfriend and step away from the work-talk was worth it.
Get outside.
This is something I need to get better at even in the office normally, but feels even more important when I travel. On my last trip I realized I hadn't been outside for three days in a row. Three days! The last time I stayed inside that long was when I was pretending to be sick in grade school to avoid a science project, and I'm pretty sure I only lasted two days. It is no secret that spending time outside has copious benefits – one of them being the intake of Vitamin D that helps fight colds. Important if you want to be able to get back into the swing of things when you return home!
Don't forget about nutrition.
For some reason when I travel for work there are cookies everywhere. I'm not kidding – delicious cookies in the airport, when I arrive at the hotel, in the conference rooms and for break snacks. It's a cookie takeover.
The days are also usually filled with a lot more food than I would ever normally eat or need. But when sitting in long meeting I always feel like I need that muffin to keep me going. Instead, I make sure to keep a large water bottle next to me at all times. Not only does this keep me drinking the right amount of water each day, but it helps fill me up and distract me from the overflowing cookies (though let's be real, I still have at least one). Men's Fitness also shared some great tips for staying healthy while on the move. I've found that making an effort to have snacks that are have more protein than sugar helps to keep me full longer, but also help me to feel a lot better at the end of my time off-site.
So as you hit the road, always have a plan to fit in some activity and be sure to pack your snacks. You can do this.