Healthy Meals to-go With Luvo Frozen Meals
(Disclaimer: I received five Luvo meals to review as a BibRave Pro. Check out Bibrave.com to learn more about becoming a BibRave Pro (ambassador) and also to find and write race reviews! As always, I only discuss products that I would recommend)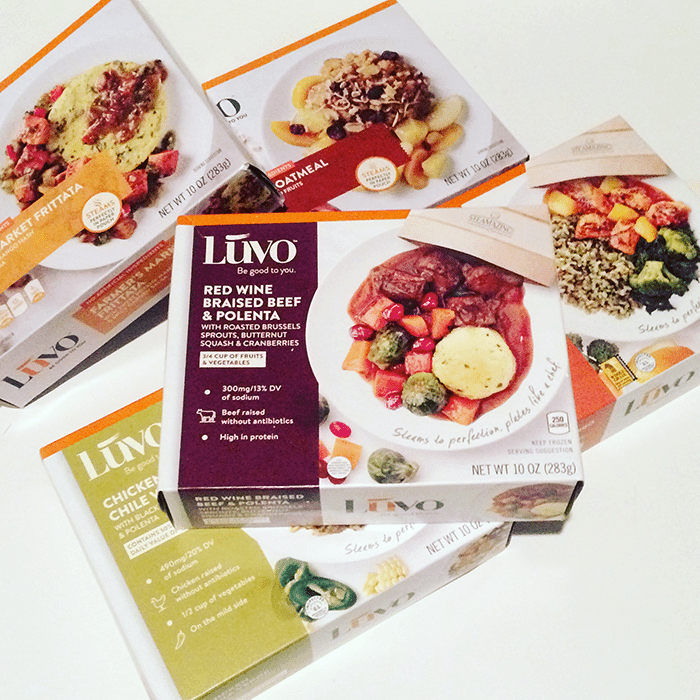 When it comes to eating healthy, there's a delicate balance required between time, nutrition and money. And for most of us – more often than not – it's hard to get all three right.
For me, time is probably the most critical player of the three. Being short on time usually produces a domino effect for me. When my time gets constrained, I usually end up prioritizing convenience over nutrition (helloooo, pizza, my beloved friend) or I opt for a delivery from GrubHub instead of a trip to the grocery store. Not that these options are that bad in small doses, but I was excited to check out a product that bridges the gap on quick nutrition but doesn't break my budget.
I'm going to be honest, I don't necessarily like the concept of frozen meals. My past experience with them is based heavily on my senior year of college, when I would load up my freezer space on so-so pasta dishes topped with cheese. I convinced myself that they were much more nutritious than the typical ramen or heating up frozen pizza because the cover of the box would boast, "only 300 calories!"
I'd like to believe I know a little more about nutrition since then (including the realization that calories aren't always the best indicator of the overall health of a dish). Still, I was hesitant about Luvo.
Luvo sent an assortment of dishes, from orange chicken to oatmeal. All of Luvo's meals have an emphasis on taste and nutrition, many of them boasting much more flavor than your average meal found in the frozen section.
The first thing that surprised me was that these meals are actually steamed in an eco-friendly bag. There are no gross plastic containers and peeling back plastic film here! It made the food feel a lot fresher.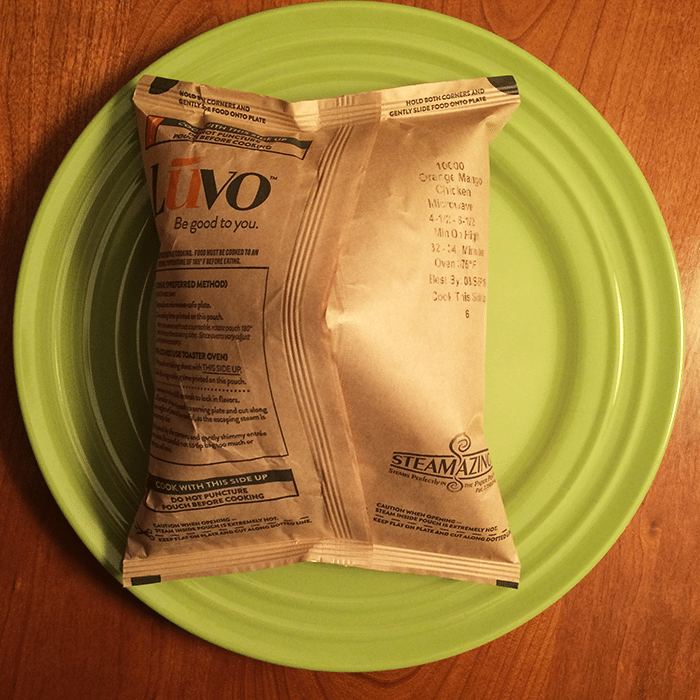 I was also surprised to find that Luvo meals brought a wealth of produce to every meal (this isn't just your average meat-and-potatoes frozen dinner), featured reasonable sodium levels (less than 500mg per meal) and were easier on the added sugar than most (which is happily something that I have personally been working on). Luvo also stays away from hormones and antibiotics in meat and poultry dishes as well as artificial sweeteners, colors and flavors.
All of this sounds great on paper (or on a box), but if it doesn't taste good, so what?
The Luvo meals I tried definitely tasted healthy to me, but they were also surprisingly good. I'm not saying that they were the best meals I've ever had – or that they hold a candle to my grandma's home cooking. But for around $4-5, they are a budget-friendly, wholesome meal option in a pinch. There were some appetizing stand-outs (orange chicken, you da bomb) and some flavor duds (chili chicken verde was just not for me), but overall I was pleasantly delighted by the product.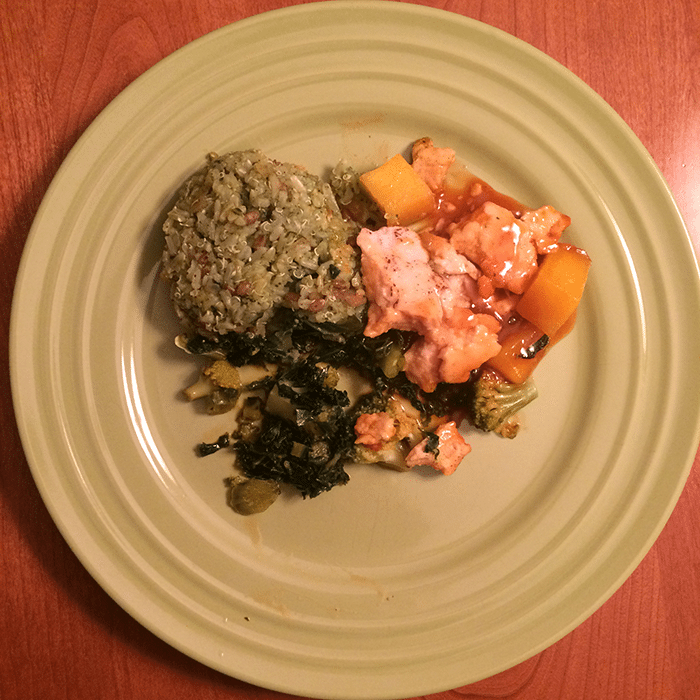 The verdict?
The dishes are a solid B on taste, but what some dishes lack in taste, they make up for in nutritional content. Luvo frozen meals are a budget-friendly alternative to many other healthy options and can easily be substituted for a home-cooked meal in a pinch. If you have a freezer available at work, these are nice to stock up on as an alternative to a $10 lunch. Am I going exclusive with Luvo? No. But instead of reaching into the freezer for a frozen pizza, I plan to have a few Luvo meals on-hand to keep more nutritious options available.