Get Ready for the Next #Sweatworking Series at CAA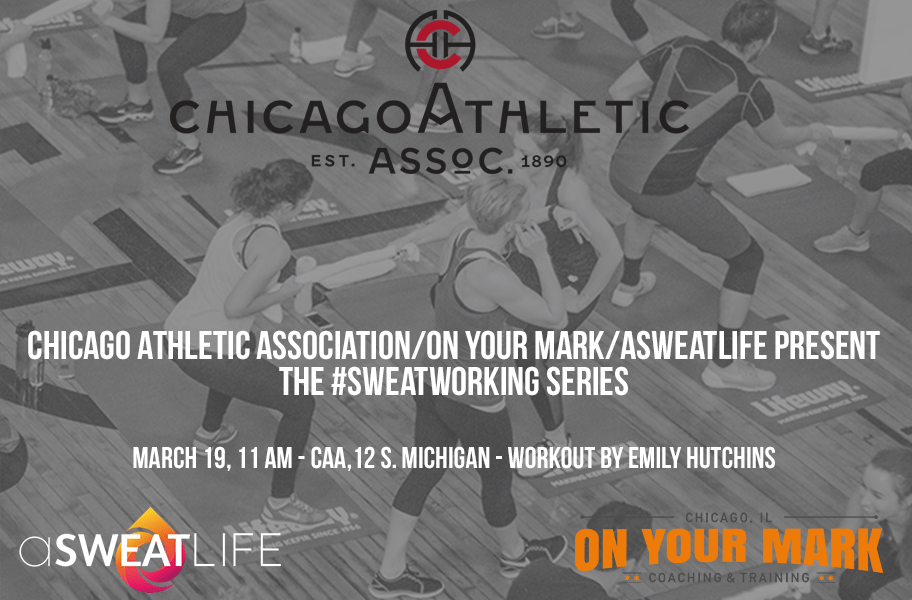 (Sign up for the next event in the series – March 19 – here)
It's hard to think of anything more exciting than getting 100 people together to work out with one of the most bad ass trainers in one of the coolest historical spots in Chicago. How about doing it every month?
We're overjoyed to continue this partnership with Nike Master Trainer and owner of On Your Mark, Emily Hutchins and Chicago Athletic Association Hotel to bring you a monthly workout set to the tune of some of the city's favorite DJs.
In February, we worked out with music by DJ Tess.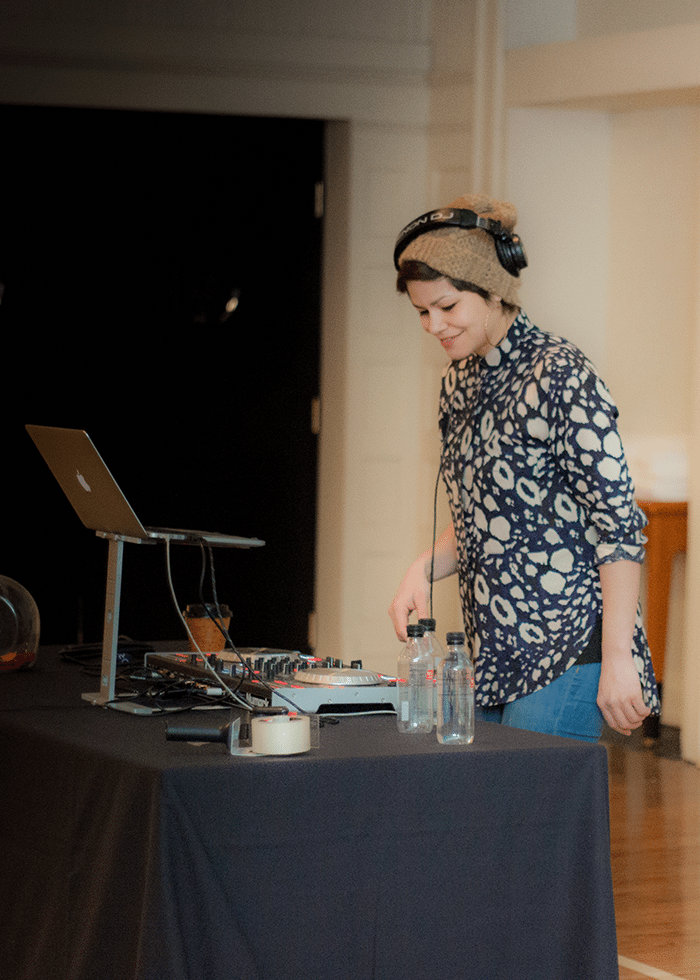 Tess kept the vibes up after receiving a request list that went as follows: 17 requests for Beyoncé's Formation and one request for 2Chainz. Any 2Chainz at all. No, I'm not making that up.
With those jams, Emily Hutchins, Nike Master Trainer, professional badass and amateur comedian got the group excited to work. We warmed up with some dynamic stretches, drills meant to prepare the body for the fitness that's to follow.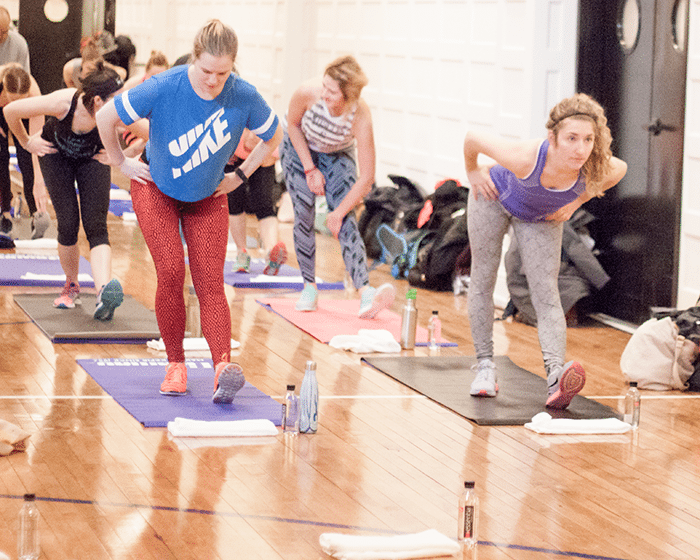 Emily took us through an Nike Training Club (NTC) workout and we used nothing but our bodyweight to work from head to toe.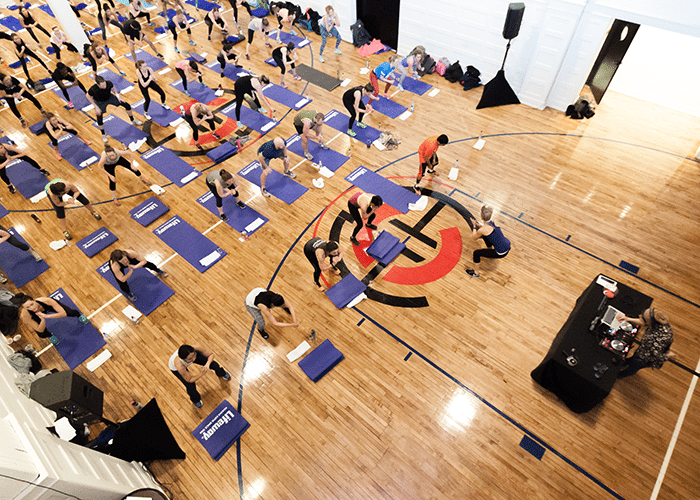 We got our heart rates up with moves like quick feet,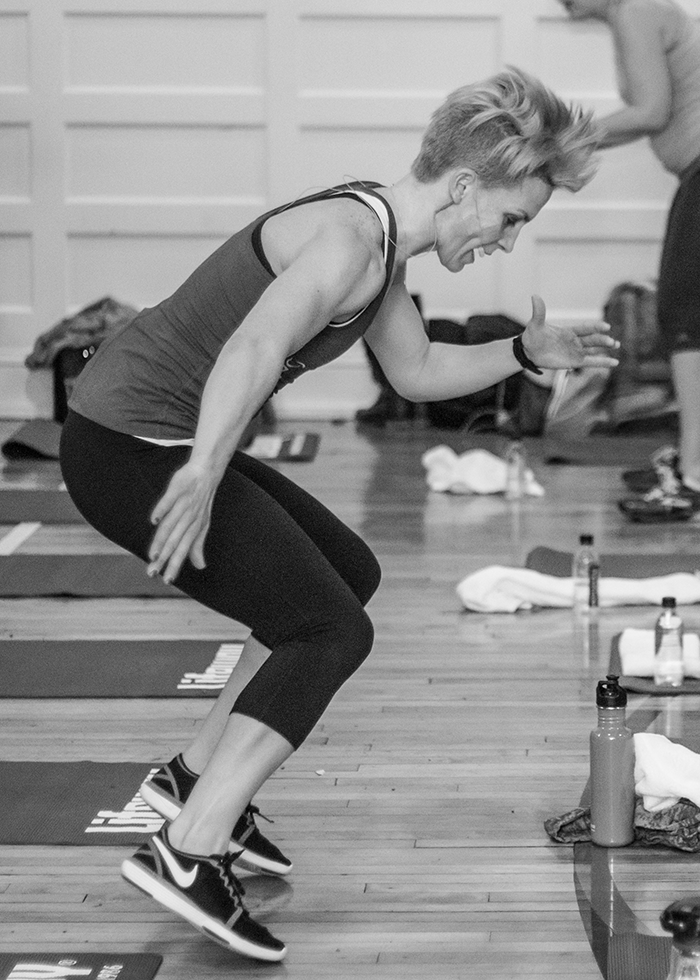 and tuck jumps.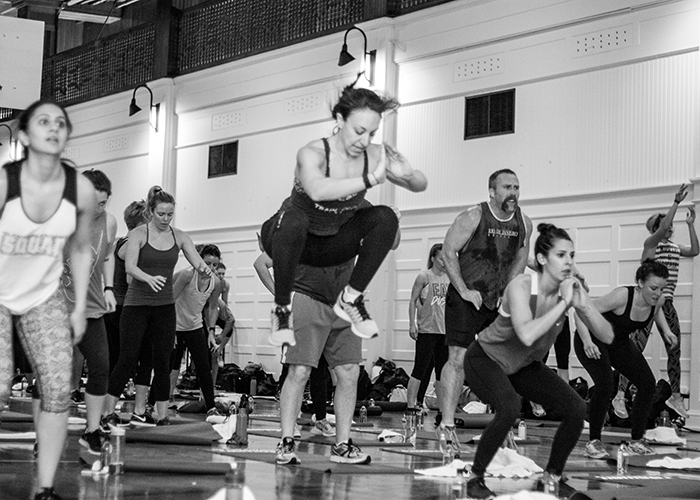 Because it was Valentine's Day weekend, on the day that some choose to spend with their best gals or guys, Emily worked in some partner drills.
We did squat holds with a pull to work the entire body,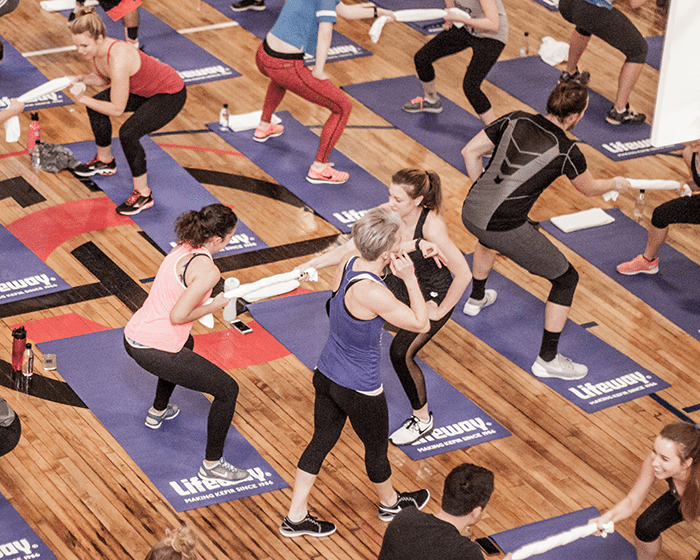 partner plank rotations to tighten the core while rotating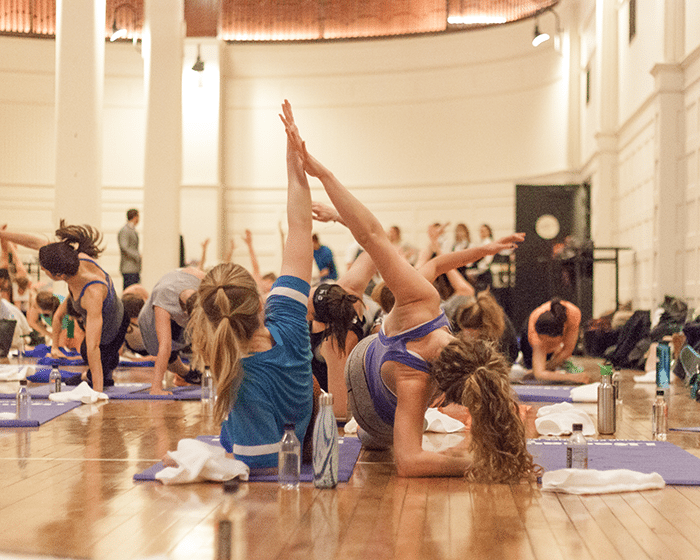 and squat holds with high knees for good measure.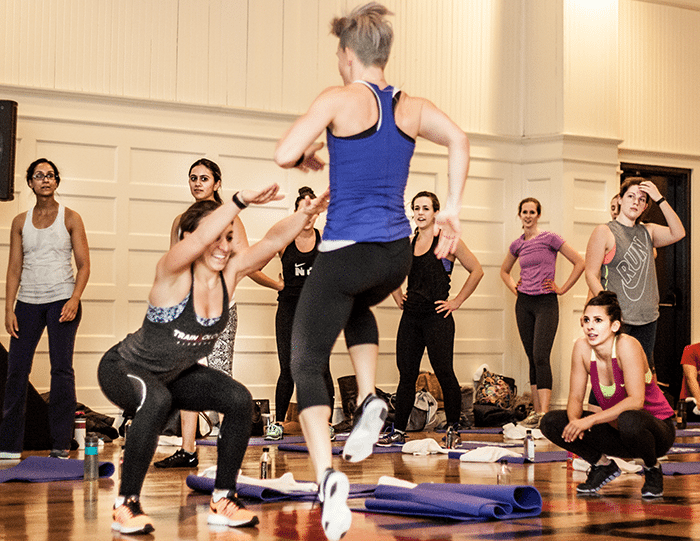 I got to workout next to Hubs, which was a Valentine's Day treat.
And we were all in awe of Emily's Fitness intensity …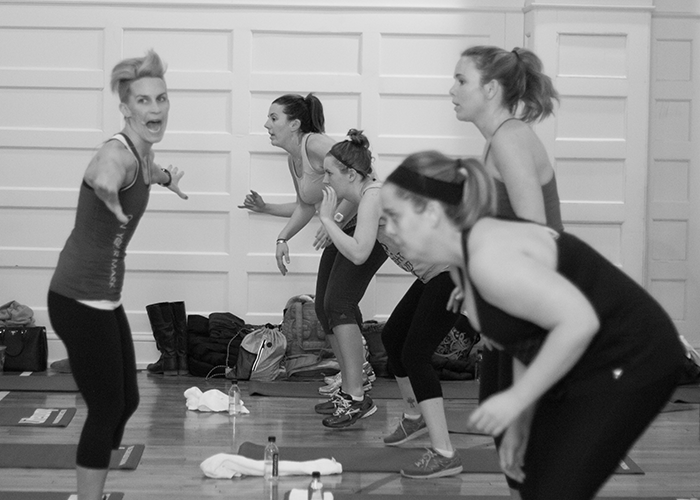 After sweating our Saturday-morning hearts out, we brought it in for group pic just to show those #gainz.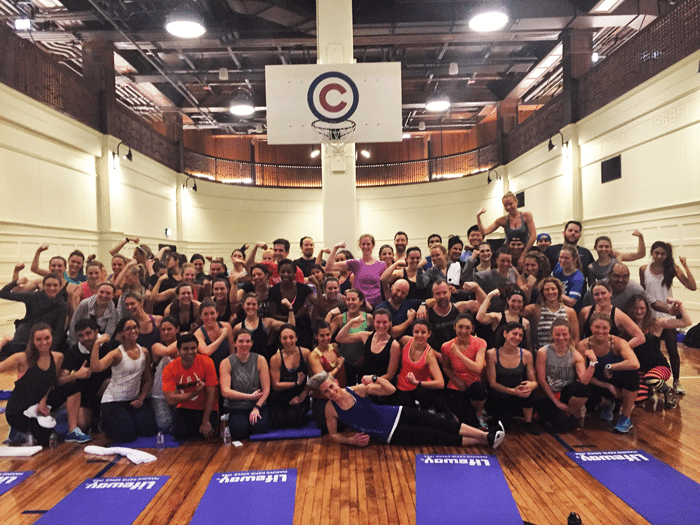 Want to sweat alongside us for the next one? Of course you do! Grab a single ticket for just $20/ticket or you can purchase tickets in groups of two or more for $15/ticket!
What: Join us for the second installment of the #Sweatworking series at Chicago Athletic Association with a workout by Emily Hutchins.
Where: Chicago Athletic Association, 12 S. Michigan, Stagg Court
When: March 19 at 11 am
Why: Your Saturday deserves a little dance party in the daylight
How do I sign up: Sign up here!