Developing Willpower: Buffing Up Your Brain to Build Your Body's Muscles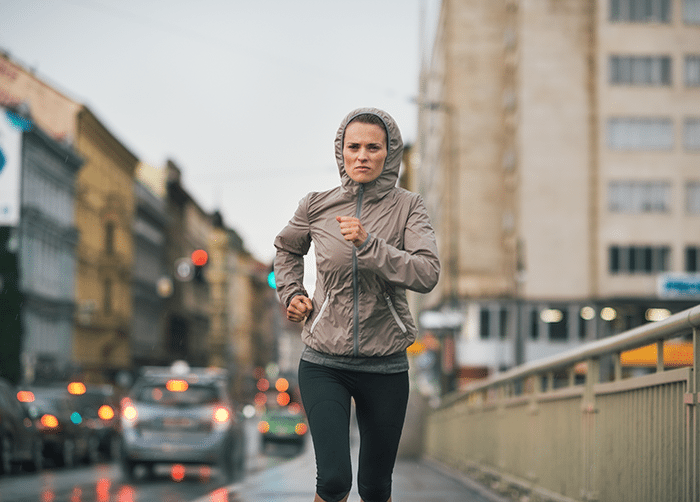 He rises at 5 am in order to hit the gym by 5:30 am. This happens five days a week. He may be up late, working on something for church, or lingering after curling to have some social time, but still the routine ensues. From time to time, he does eat over a half a dozen chocolate chip cookies, but quite infrequently.
I have to, among others, thank my father for the self-discipline and willpower that I have developed over the years. As this short vignette portrays, he was the model of discipline growing up and remains so today. It is certainly through observing his resolve that I was motivated to start pumping some iron in my brain, seeing what hard work and determination could bring. The following are five tips to strengthen your own steadfast determination to build those muscles, both inside and out.
Make a Plan
The first of the year is a good time to start up a new routine, but if January first has come and gone, the beginning of a new month or even a new week is the perfect time to lay out your fitness program. While there are days that the best laid schemes go askew, don't leave it to chance that you will get your work out in. Write it down in your planner or on your calendar. As my friend and cycle instructor keenly pointed out, it is possible, but not altogether wise to decide at 10:30 pm you want to attend the 5 am cycle class. If you are serious about your health and fitness, you've got to get serious about a purposeful intention.
Trust that habits take time to develop
It is crucial to acknowledge that sticking with a new plan will likely not be easy. You may be driving to the gym from work, unraveling to the five-year-old inside, saying to yourself, "But I don't wannnaaa." At this moment, you need to get in touch with your adult self and reply, "I know, but you're goonnnaa." The first month is an especially important time to give. no. excuses. If a volcano erupts in front of you, or Ryan Gosling finds you on Tinder, these are rare exceptions to this rule, but otherwise, you fight through the tired, ignore your bed's "come hither … it's naptime" entreaties, and stick to the plan.
Become a disciple of a disciplined friend
I suggest a friend who is not new to the workout circuit. Just like when you want to become wiser, you hang out with those more well read than you, here you entreat your friend who is a bit more intense, a bit stronger and can offer tough love to be your mentor. You will know this friend by her huskier big toe and cute nose. Nooo, you'll know this friend by her toned calves, tight booty and resolve to generally get in a run rather than a happy hour.
Magic words
So, in earnestness we know that when you finish a workout, you may feel tired and sore, but more you are going to feel a great deal of awesome stuff. After you've completed your Insanity video, Jeana's latest 30 minute circuit or your yoga session, write down the three most positive words that describe how you feel. Post these words on the refrigerator, put them in your wallet, or hang them on your mirror. They are inspiration for when the inner five-year-old sharpens her manipulation skills.
Name your big picture and make up your mantra 
Wanting to tone up for your beach vacation or the wedding that you're in are both reasonable short-term goals, but, really, what is your deeper purpose? Is it about ensuring that you do not get Type 2 Diabetes like your aunt? Is it about stress relief? Is it about mental acuity? Essentially, when the going gets tough, what is your vision … even after the wedding and sunny holiday have passed? As you articulate what your greater inspiration, this is also a time to set your mantra, a word or short phrase that you may repeat to get yourself motivated, or during your workout to keep your enthusiasm pulsing.
Charles Glassman, author of Brain Drain, The Breakthrough that will Change Your Life, offers us some final wise words today: "Self-discipline is often disguised as short-term pain, which often leads to long-term gains. The mistake many of us make is the need and want for short-term gains (immediate gratification), which often leads to long-term pain."