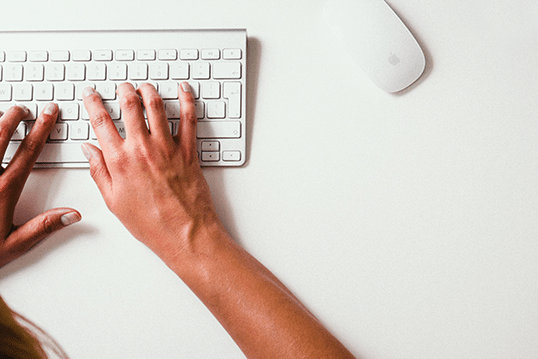 When you imagine your ideal day, serious work is usually not involved. My own perfect day would include a good amount of sleep, some puppy play time, a solid workout and feasting on a delicious meal with the people I love (including dessert, because in a fantasy day you always treat yo'self).
Unfortunately we can't all be Kim K. and make money off of just being us, so we have to hold a standard grown-up job. Chalk one up for our generation though, because Millennials have pushed for a positive shift in office culture – making going to work a little bit more bearable.
A recent PwC study found that Millennials are motivated differently than past employees, and since Millennials make up a majority of the work place, offices across the country are hustling to make changes. What are employees now expecting? A flexible work environment with a quality work-life balance, better benefits and a sense of community to start. Take a look at five Chicago businesses that took our wellness needs seriously and as a result their company culture is now near-fantasy-esque:
1. Centro
Centro is a company that really caters to its health-conscious employees: really, it literally caters in fresh fruit daily and has an on-site farmer's market. They also know how to tap in to their employees' nourishment needs by having a nutritionist on-site (really enforces the 'no excuses!' motto!). To make this focus on a healthy lifestyle more welcoming than intimidating, they hold a "Wellnesspalooza" for employees to learn about all aspects of wellness to understand all of their unique benefits.
2. EMC
Most IT companies have an overwhelmingly large majority of men in their service. So when one takes a woman's needs into count, that's something to notice. EMC offers paid maternity leave for 10 weeks and after the babe is born, on-site, subsidized childcare. Even outside of the office EMC makes sure it's employees are taken care of by providing Teladoc, giving them 24/7 phone access to physicians. In the world of helicopter parenting and immediate results, these perks are something all parents can get behind.
First and foremost, Henson Consulting has a great Instagram account. They mostly post food, which is a safe and surefire way to get my support, but they also show a little bit of personality which is often lacking in professional social media accounts. This impression all makes sense considering HC's dedication to developing a "happy and healthy" office culture. By having frequent office outings (one even including having a "staycation" at the Waldorf Astoria – hello Blair Waldorf dream life incarnated), the employees at Henson Consulting have a chance to get to know each other past the day-to-day work requirements. This deepening of office relationships is key in creating a work community that everyone enjoys coming to on a daily basis.
4. Salesforce
Having a welcoming work environment is important, but the ability to spend time away from work will probably always win in the fun department. Recognizing the importance of having a strong work-life balance in increasing productivity, Salesforce gives employees 3 weeks PTO from the start with an additional 6 volunteer days each year. The volunteer days provide an opportunity for employees to give back to charities they care most about, without having to take away from family vacation or personal relaxation time. Having this freedom gives the volunteer day a more fulfilling element, because the employees know their company supports them in giving back to the community (insert saint emoji).
I have previously only heard about Catholic Priests taking Sabbaticals after what seemed like a billion years of them leading my grade school's Masses, but Salesforce offers them too – and much earlier than a billion years. Each year, employees earn one week unpaid time away from work for a "sabbatical" and this time can be saved from year to year to use for a major trip down the road. So instead of dreaming about taking time to go on an Asian back-packing trip, but being nervous about losing your job, you can save up the time and go with no worries. I have no real proof, but I'm thinking Nick V. saved up his Sabbatical days for his time on "The Bachelor," though I wouldn't suggest spending your time off getting your heart broken on National TV.
5. Wilson
Not only a volleyball in "Castaway," Wilson is a surprisingly engaging and dare I say "hip" brand to work for. With sports at the center of their business, Wilson understands the importance of wellness and makes all aspects of the fitness industry affordable for its employees. There is a gym in the building, which all employees have complimentary access to, making for an easy lunch workout when the day is busy or when you need a stress-reliever. Employees also receive discounts on Wilson's many products, the majority of which are used for sports and fitness. I've heard that many Wilson employees like to be involved in team sports, whether in fantasy leagues or taking the courts themselves, making for a fun and social way to tone up those triceps.
Don't get lost in office-envy, try to apply some of these changes to your office environment as well! Any perks you love that weren't mentioned? Share below!