Making Seasons Bright with #Sweatworking at Center on Halsted
We love #Sweatworking (if you can't tell by now). This monthly event gives us a chance to gather for a workout, meet those of you #livingasweatlife in real life, grab some snacks and sometimes – if we're lucky – we get to give back.
December's event took us to Center on Halsted for a workout with CrossTown Fitness, which just opened a new location less than a block from Center on Halsted. Center on Halsted advances community and secures the health and well-being of the LGBTQ people of Chicagoland and every day, more than 1,000 diverse people visit Center on Halsted to connect through an array of programs that range from performances, art exhibits, recreational sports to behavioral health, youth and senior programming.
Center on Halsted also happens to have a killer gymnasium.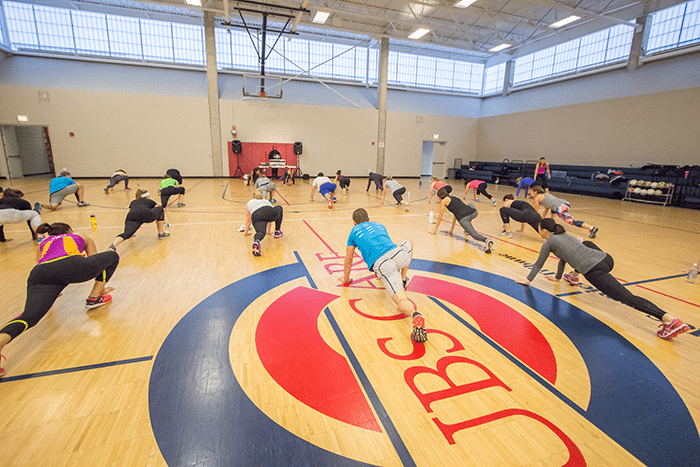 (All photos in this post are by Christiana Basso)
Just in time for the colder months, we were able to dedicate a portion of the workout's proceeds to Center on Halsted's homeless youth programs – 50 percent of all homeless youth identify as LGBTQ.
Betina Gozo – CrossTown Fitness's Fitness Director and Nike Training Cub Master Trainer – and I got the lead the workout together, which is an absolute treat because we truly love being around each other. Bonus: her guns pack a powerful punch – she nearly pulled me over in one swift tug.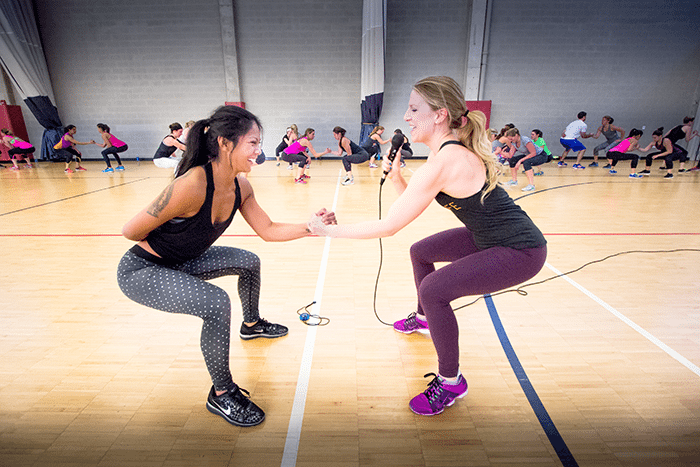 With the help of DJ Sye Young of The DJ Firm, we pumped up these superstars on a Saturday morning. At 7:30 am. A morning that early for DJ Sye took love and dedication – after finishing his evening at 5 am, he showed up and motivated us. Have I mentioned how much we love him?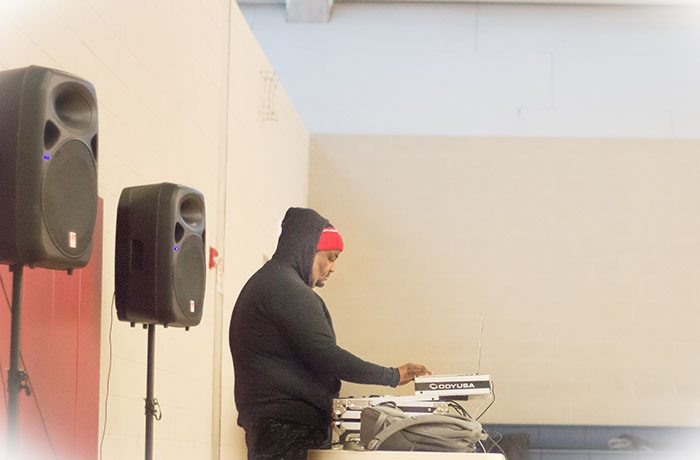 With the help of the killer music, Betina and I tag-teamed the workout. I took the group through one set of squats, push-ups with shoulder taps and side planks all with a little bit of fun and some surprises thrown in.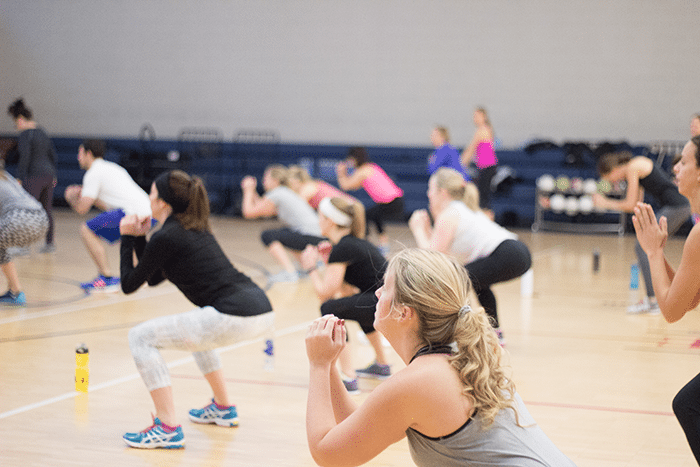 We finished with high knees or tuck jumps.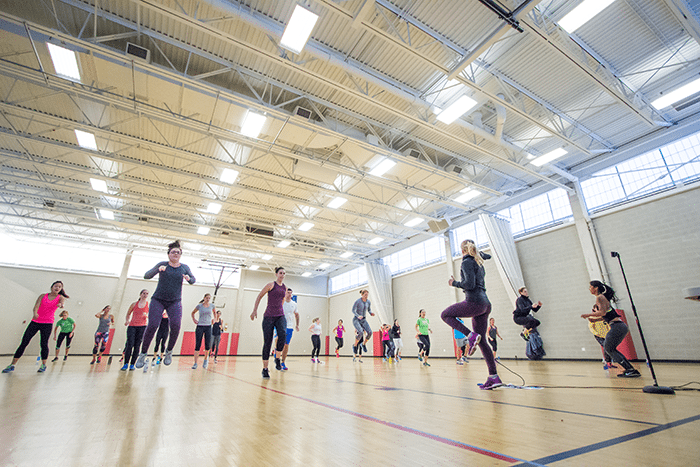 Betina brought the group together for some partner drills. While one partner sunk into a wall sit, the other completed two sprints across the gym – the wheels came out there were some speed-racers in the group.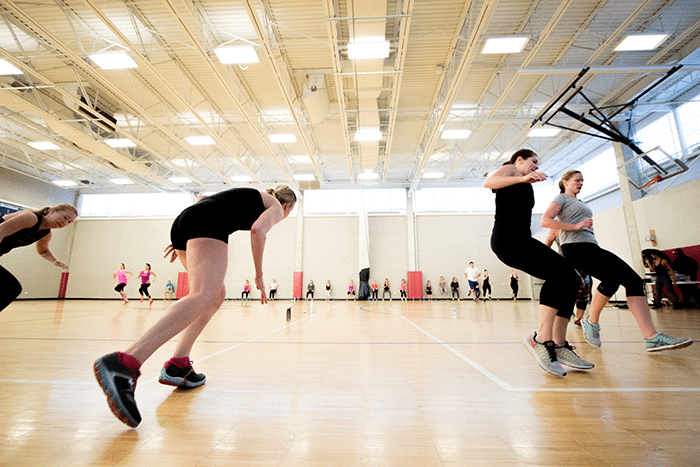 We reached for Propel Electrolyte Water to hydrate us throughout the workout, which has all of the electrolytes of Gatorade.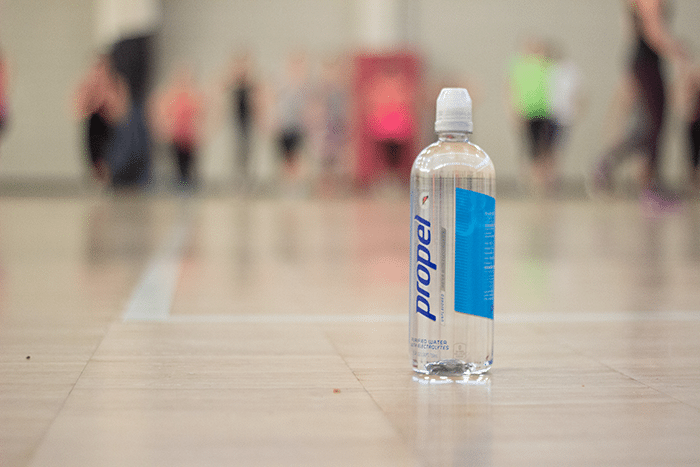 After Betina threw the gauntlet, she worked the group with a longer set. She challenged them with a set of forward and reverse walking lunges. My hubs was on-hand to experience the magic and he titled this photo "when your wife wakes you up at 6 am on a Saturday to work out in Wrigleyville."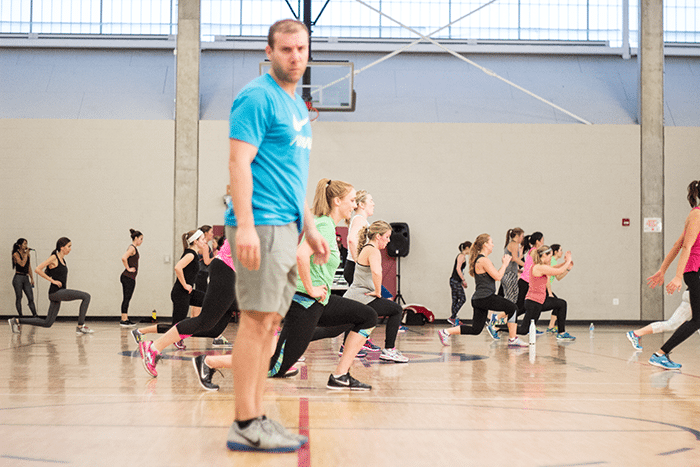 We finished Betina's set with froggers and worked the core with Crazy Ivans.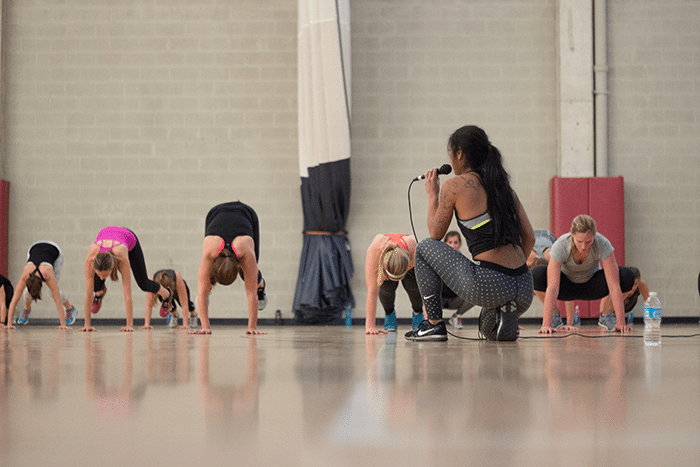 Fun fact: Betina looks really cool holding a microphone because she's also a rockstar in her "spare time" – she plays the bass guitar and I've heard her rock some backup vocals. If you didn't love her already …
To finish this Saturday blast, we got into new partner groups for partner squat pulls. Kristen LOVES partner squat pulls.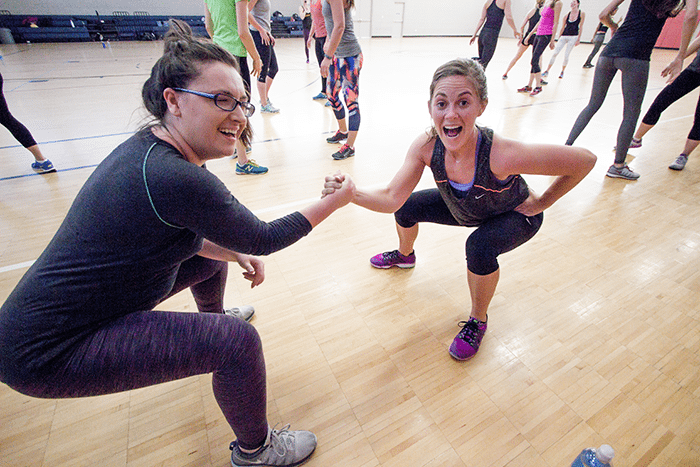 Not bad before 8:30 am on a Saturday.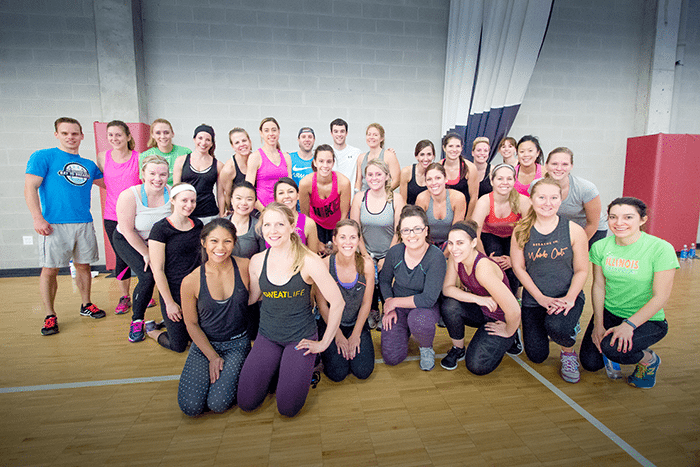 We took a quick elevator ride down and a short walk on Halsted Street to CrossTown Fitness's beautiful new location where we mixed and mingled over snacks from GoGrocer.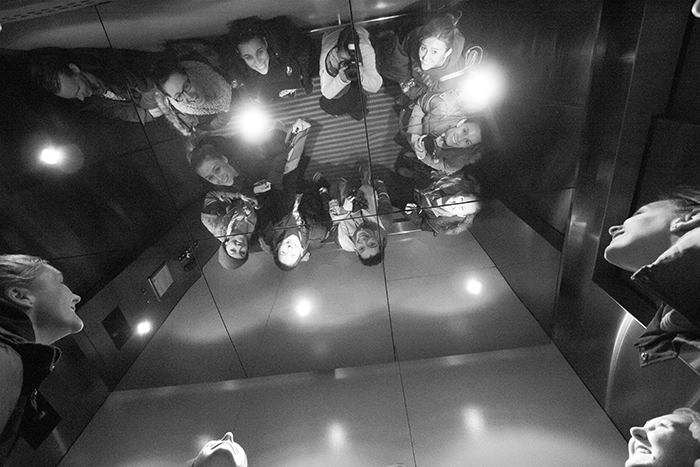 We had snacks from Clif Bar in the house.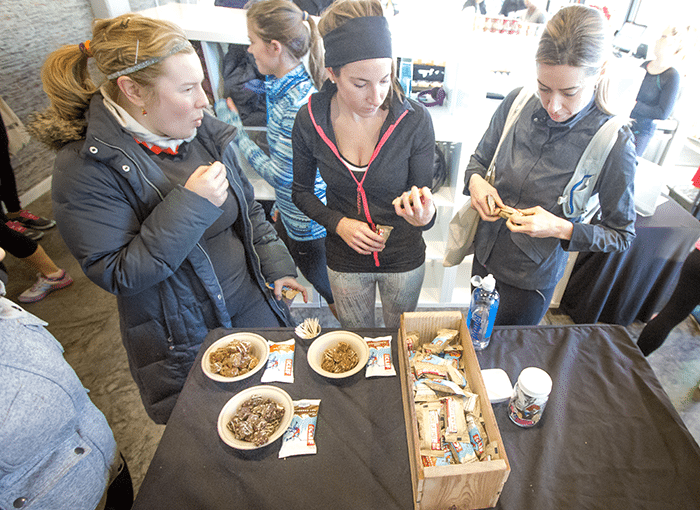 VitaCoco was also on-hand to share the coconut water love.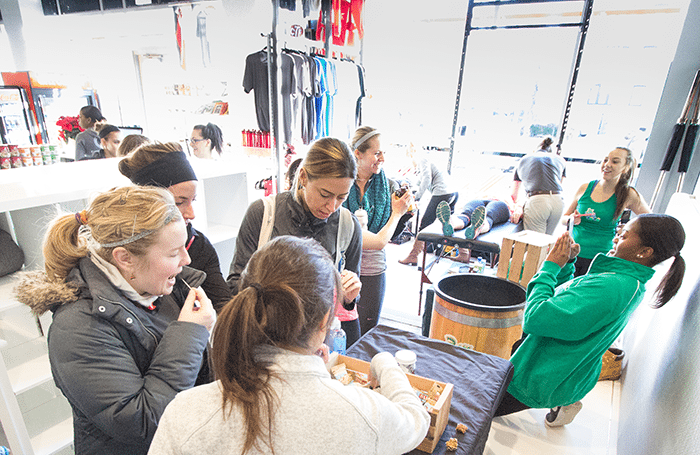 Mamma Chia also brought goodies.
With all of those perks for showing up, you'd think it would be enough, but Delos Therapy added the icing on the cake: free treatments – basically a deep tissue sports massage to treat pain – for all who wanted them.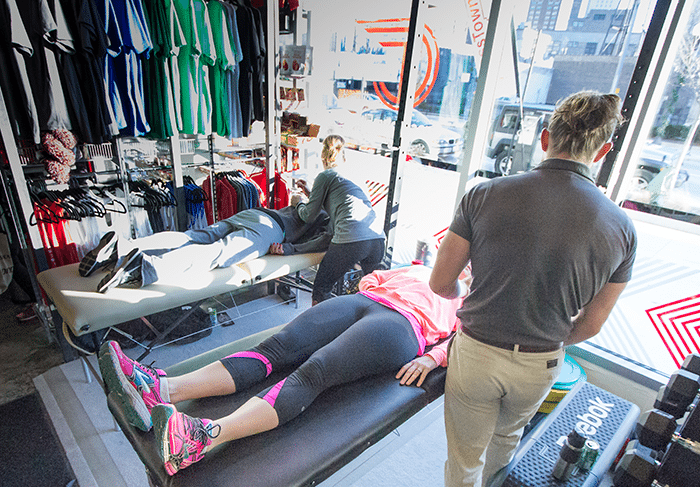 Sweet relief.
Want to make it to an event? You can find us at Equinox Gold Coast January 23 for our version of a Dry Triathlon. Grab tickets ASAP – this will sell out quickly (we're not just saying that, they're going fast).