Five Bodyweight Workouts to Use When You're on the Road
Some may say it's the most wonderful time of the year, others may say absolutely nothing because their social calendar ate them alive.
No matter where you fall on the spectrum of holiday feelings, travel may be in your future. Don't let jetsetting to suburban Ohio, Minnesota, Wisconsin, Pennsyvania or wherever else your relatives put up a tree derail your fitness goals. Workout no matter where you are with a few of our favorite bodyweight workouts.
1. Try this arm-focused workout.
These six moves will work your arms with only your body weight. And, it's sure to challenge you! My favorite move? These standing arm circles – no matter who you are, they'll get you!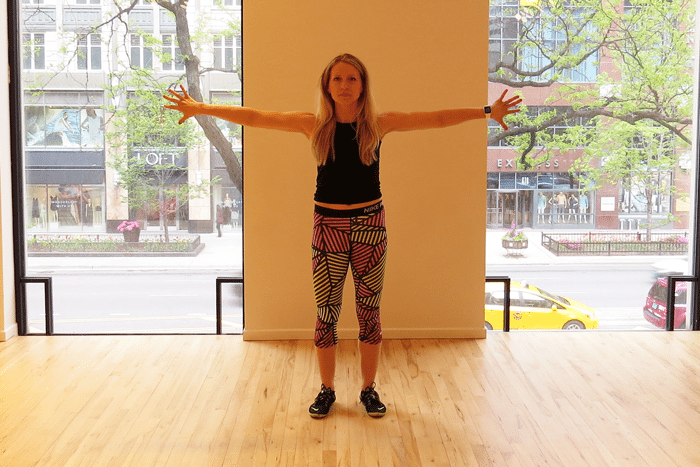 This sequence is a favorite and will wake those abs up and remind them that the core doesn't wait for summer.
The moves are simple, but effective:
30 crunches
30 crunches with your right leg extended
30 crunches with your right leg extended at a 45 degree angle
30 half bicycle crunches (left elbow to right knee)
30 straight leg crunches
30 half bicycle crunches (right elbow to left knee)
30 crunches with your left leg extended at a 45 degree angle
30 crunches with your left leg extended
3. Work your thighs with a little barre.
Grab onto a study countertop or stair rail if you have one and knock out this quick workout.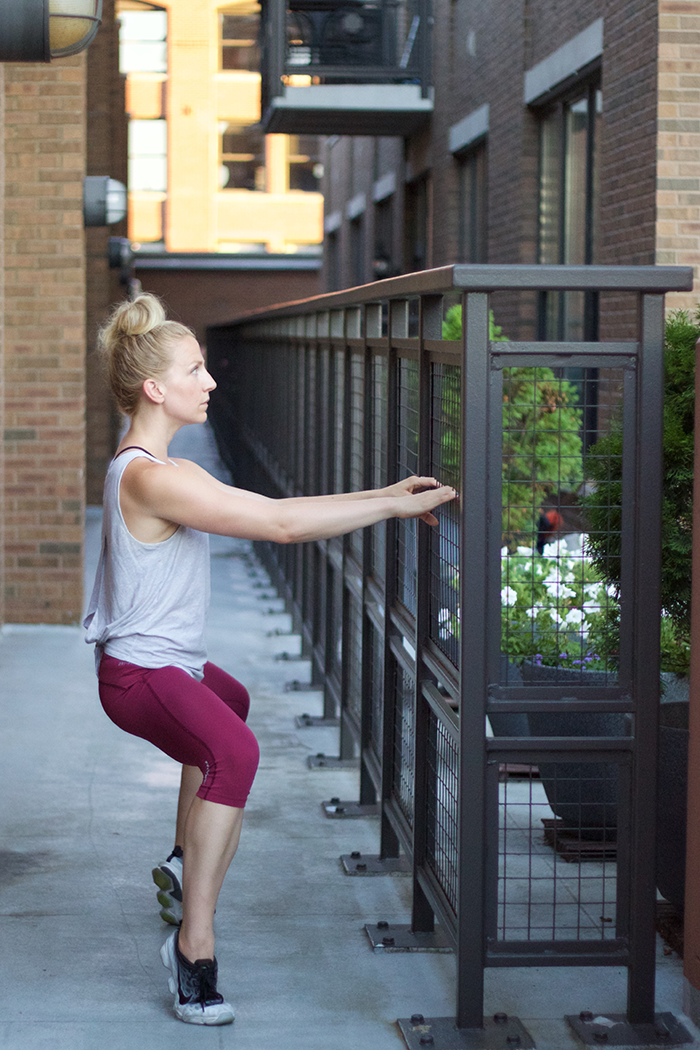 Want to work from head to toe? This workout has your back. Warning, expect burpees, so make a family member do it with you. Nothing is more satisfying than telling someone else to do burpees.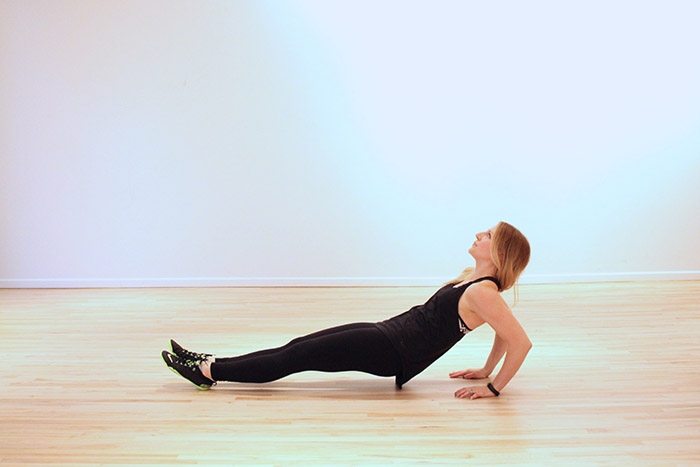 5. This total body circuit workout
Get excited for only 15 seconds of rest between exercises and sets. It will feel like too much rest in the beginning and not nearly enough towards the end.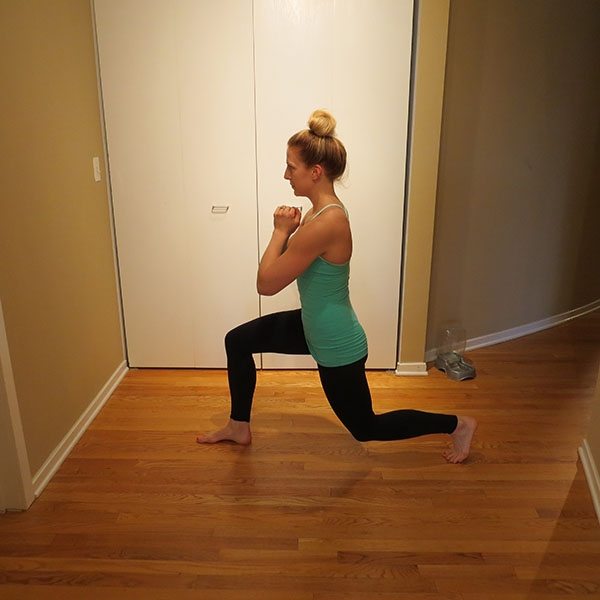 Bonus: If you have a set of dumbells or two and you want to make use of those, this workout can help you do just that.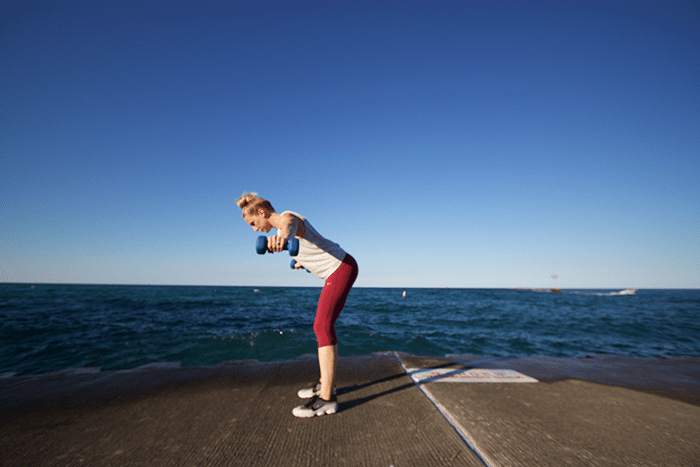 (Disclaimer: These workouts are not intended for the treatment or prevention of disease, nor are they a replacement for seeking medical treatment or professional nutrition advice. Do not start any nutrition or physical activity program without first consulting your physician.)