Fit City: San Juan, Puerto Rico
A mere four-hour direct flight from O'Hare, San Juan might just rank as the easiest tropical getaway possible. You don't have to bring your passport, change your money, or speak a different language to navigate this U.S. territory (though locals will definitely appreciate your rusty high-school Spanish, should you choose to use it).
My number-one guy and I headed here earlier this month to celebrate our anniversary; since we got married the week before Christmas, a long weekend in paradise helps us break out of the holiday hustle and reconnect. Fortunately, I didn't have to put a hold on my fitness routine while we traveled. Here are my tips for a healthy, happy island escape.
Go for a run. Avenida Ashford, the main drag through the tourist areas of Condado and Isla Verde, fills with sweat-soaked runners starting early on weekend mornings. Head east and follow the road once it turns to Calle McCleary—you'll eventually hit Parque Barbosa, which boasts a palm-tree-lined track for your speedwork. Go west instead, and finish your long run with a panoramic view from Castillo San Felipe del Morro, where soldiers once stood guard against seaborne enemies. Or, veer off the ocean path altogether and run to Parque Central, in the center of town—you just might stumble upon a 5K hosted by local group Borinquen Runners.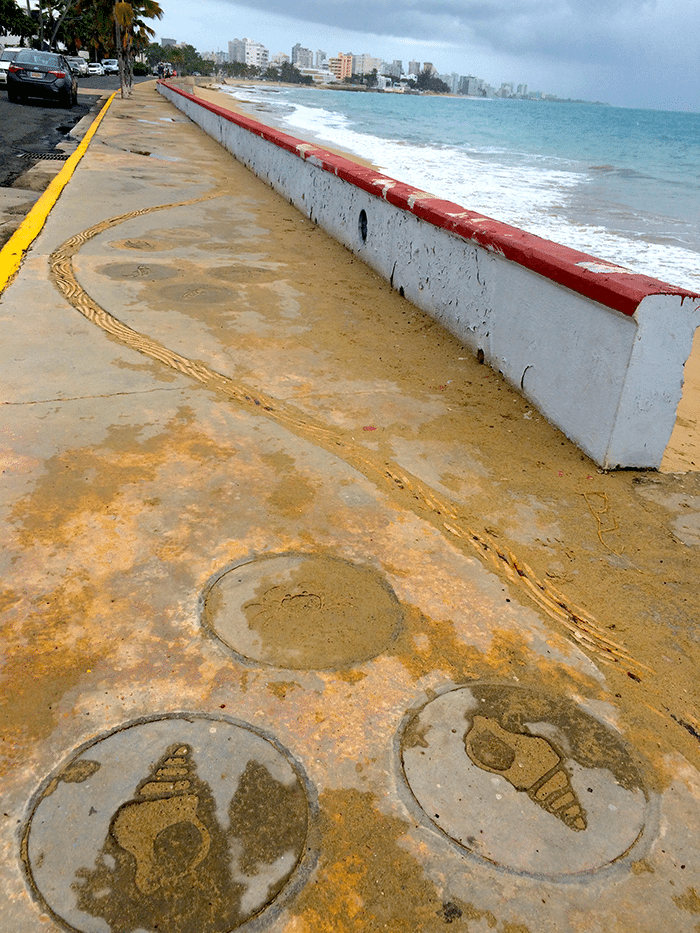 Hit the (hotel) gym. Surely I can't be the only traveler who scopes TripAdvisor photos of the fitness center before booking a room. I hit the jackpot at La Concha, a Renaissance resort where I could swing a kettlebell, lift some dumbbells and log a few cool miles on the treadmill in full view of the wind-swept sand below. Hotels like the Marriott and Ritz-Carlton offer similarly scenic spaces, as well as opportunities to take a class or book a session with a trainer.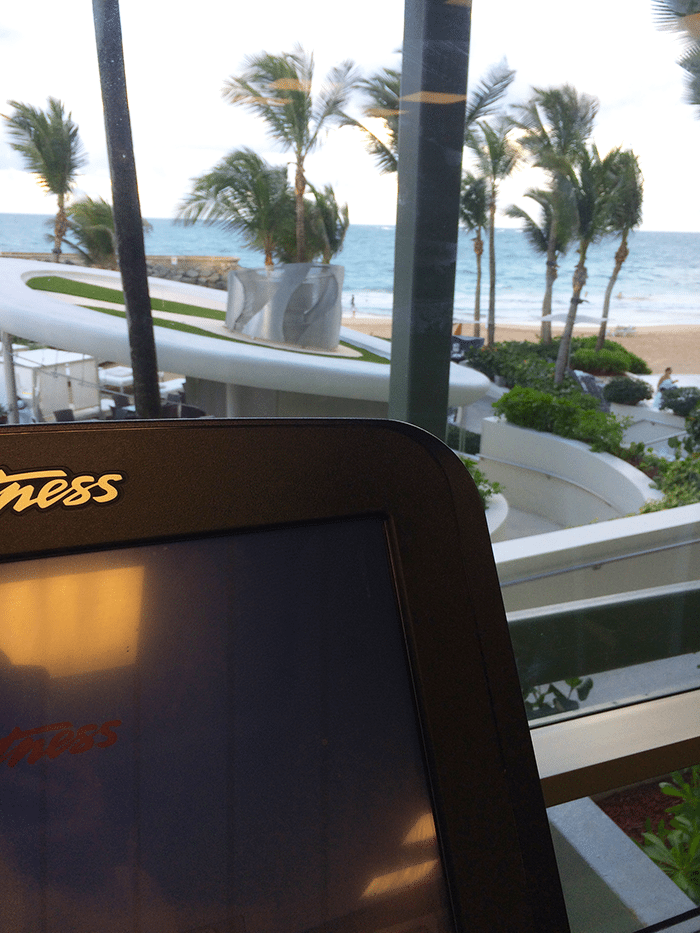 Stretch on the beach. Yoga and Pilates studios abound—but why not spread out your mat outdoors? Each Monday and Wednesday at 6:30 pm, head to Parque del Indio for an oceanside yoga class with instructor Melba Soto. Or if you have a car and a few bucks to spare, book a private or small-group session; she'll take you to scenic spot tucked up in the mountains, where you can lay in shavasana next to a burbling river.
Learn your lesson. Boutique fitness hasn't quite boomed as big on the island as on the mainland; you'll find quite a few CrossFit boxes, but fewer spinning or barre classes. One exception: Aqua Fitness, a studio in Condado outfitted with Real Ryder bikes and water rowers for circuit-based high-intensity classes. Even better, trainer and Jersey native Jay Nieves will set up a paddleboard on two Bosus so you can perfect your SUP stance and stroke, then take you out to the nearby lagoon to work your core among the manatees.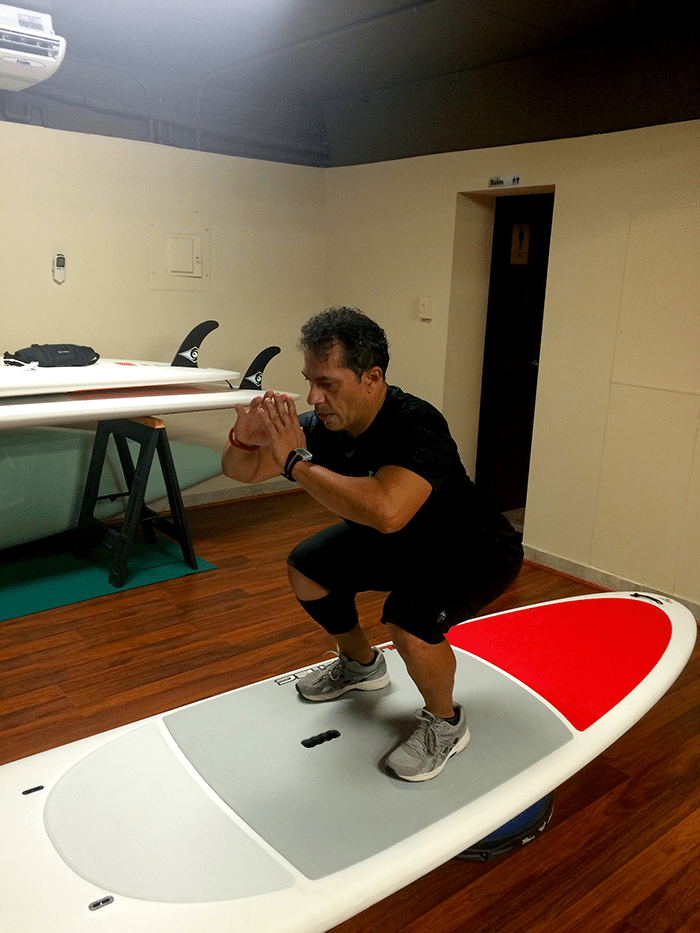 Explore on two wheels. Many hotels, including La Concha and the Vanderbilt, have bikes free for guest use; if yours doesn't, rent one from the likes of Puerto Rico Pedal Pushers, on Calle McLeary. Cycle over to colonial Old San Juan — the stunning pastel brick and stone buildings will take your mind off the quad-burning cobblestone hills. Have a little more time? Hop a short flight to smaller islands Culebra or Vieques, where rental bikes can power you to nearly deserted and drop-dead gorgeous beaches.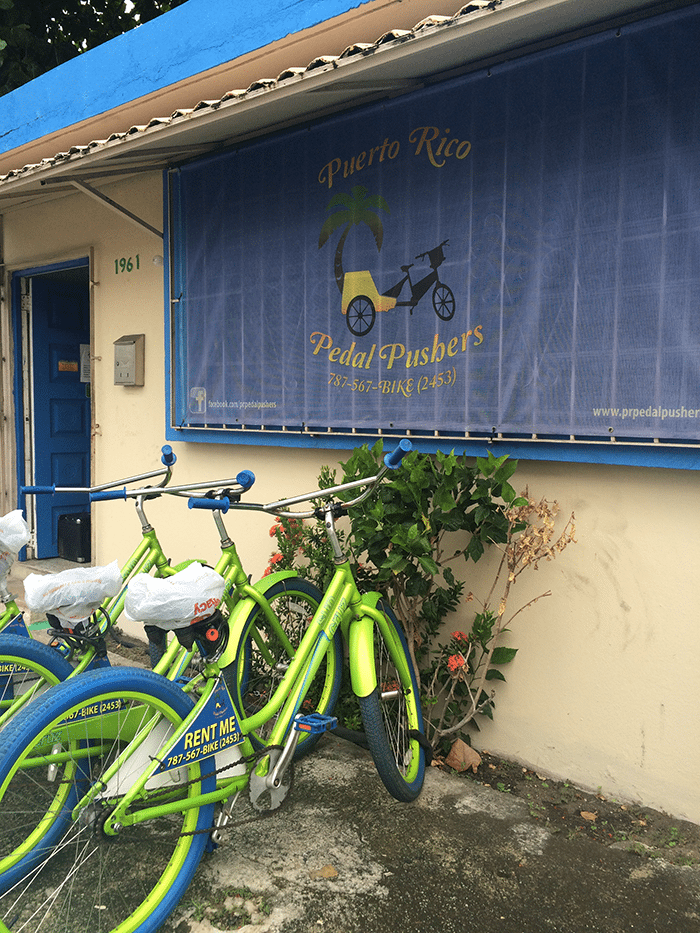 Kayak to a magical lagoon. Dip your paddle into the Bio Bay in Fajardo and you'll momentarily wonder if you're in a Disney movie — the bioluminescent plankton twinkle like fairy dust with every stroke. Word of warning: The hour-long drive from San Juan is only the first part of the journey; reaching the bay requires navigating a narrow channel studded with mangrove roots and lit only by the glowstick from the kayak ahead of you. And unless you're an experienced kayaker, make sure you're on very good terms with your tripmate or else pair up with a stranger— our guide joked about how many relationships he'd seen dissolve in a tandem kayak, and though ours survived, we had more than one squabble about which direction exactly we were turning.
Hike up a mountain. A mere 45-minute drive down the tollway from bustling San Juan transports you to the only tropical rainforest in the national forest system, El Yunque. You can do an organized tour, but we opted to rent a car (just $50 for the day from Enterprise) and stick to our own schedule. Stop by the slick visitor center, El Portal, for a quick film on the wonders of the park and an $8 poncho, which I highly recommend if, like me, you failed to pack a waterproof jacket. Then pick your path — the 30-minute trek down concrete steps to La Mina waterfall is the most popular and plenty challenging, but we started with the longer and less crowded El Yunque Trail. In a little more than two hours, we passed through three levels of rain forest, listened to the songs of hidden birds and coqui frogs and ascended 1,500 feet to the peak of the mountain — and though clouds blocked what we've heard is an incredible view, the trail mix and Gatorade tasted far sweeter (and those beers back at the hotel far more refreshing) after all we'd accomplished.