5 Tasty and Nutrient-Packed Snacks for Endurance Exercise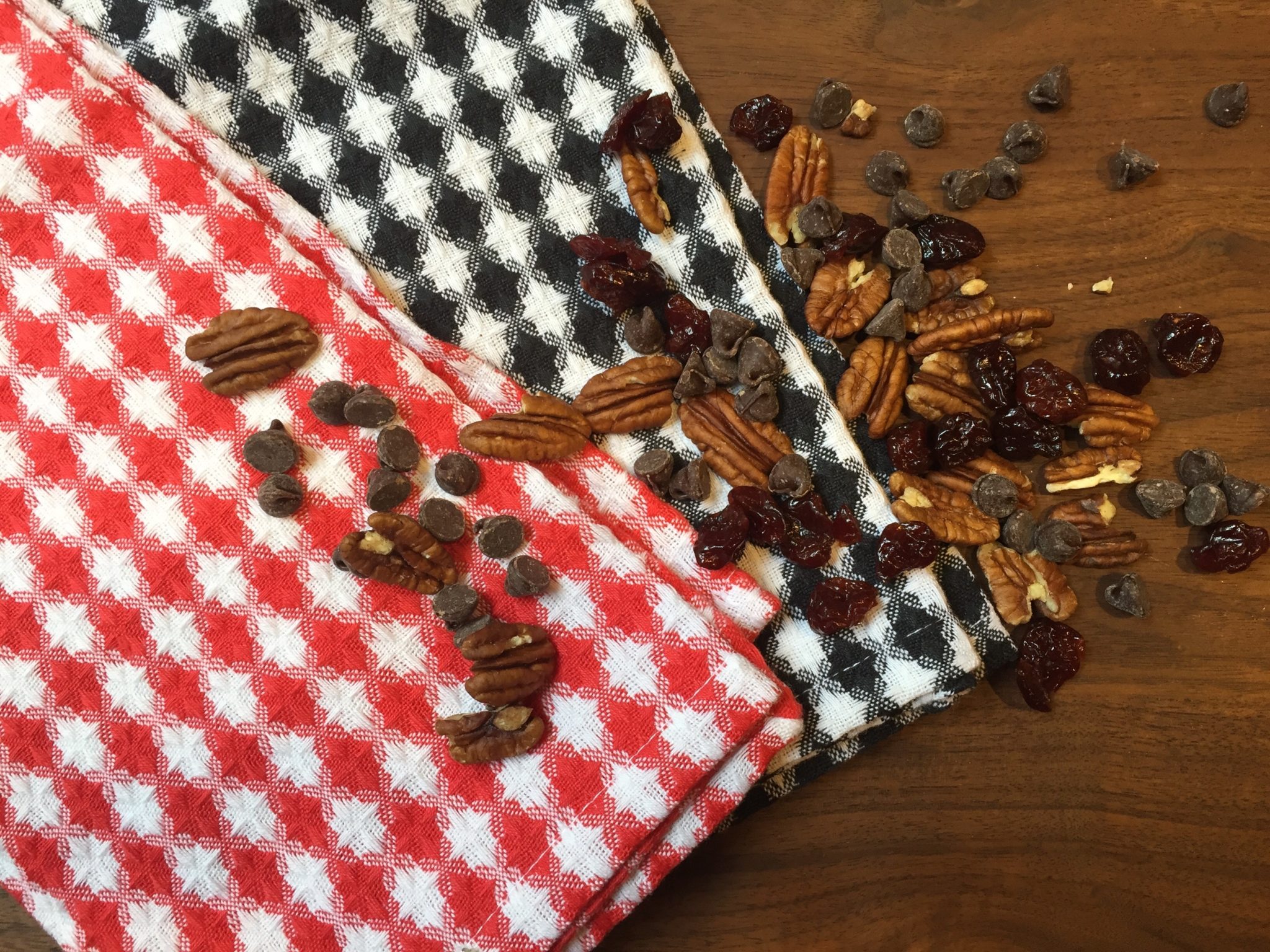 Today, a welcome rain patters on the rooftop of my terrace. Right now, I am nearly gleeful to be inside listening to it, rather than surmounting anxiety on really tall mountains, completing one of my self-made triathlons or competing in a nearby 10k.
While I'm not outside, getting my sweat on this afternoon, I did have a marathon of a cleaning session and in between scrubbing my floors and turning over the laundry, some of the following snacks for endurance exercise really came in handy. Apparently, even a deep clean can induce low blood sugar and good deal of hunger. Read on for five easy recipes that will help you keep your verve during an especially lengthy or intense workout.
1. Quinoa Coconut Granola Bars
The first time I made these was with my nieces, during a lesson at Auntie Jamie's Little Sobrina School of Cooking (which we decided was the chocolate chippiest summer school one could attend). They are approved by all ages. They also freeze fantastically.
Featured ingredient: quinoa
According to bbcgoodfood.com, quinoa is "a very good source of calcium, magnesium and manganese. It also possesses good levels of several B vitamins, vitamin E and dietary fibre."
My friend Alli made these for one of our hikes and when I bit into one … and then several more, it was … as good as chocolate at that moment. What this really means is: make these cookies, your taste buds will dance.
Featured ingredient: blackstrap molasses
Healthline.com, through the use of relevant, recent and researched sources, reports that blackstrap molasses has four main health benefits:
It is digested more slowly than regular sweeteners, making it an option for those with diabetes.
It contains both calcium and magnesium, boosting the strength of your bones.
It is a good source of iron.
It is loaded with potassium.
I can't even keep this stuff in my house. I have to make it for a specific endurance activity and share it with my friends, lest I put the whole batch down my hatch in one sitting.
Featured ingredient: pecans
Almonds are often touted as a super food, but the bbcgoodfood.com describes pecans as a nut that is antioxidant rich, rich in the healthy fat oleic acid and a good source of vitamin B3.
4. Almond Cherry Power Cookies
These helped me get up that 18,996 foot mountain last weekend. Powerful, they are. They're another freezer-friendly snack, which is especially nice when you are baking for one, or just want to make a big batch and have them for the next athletic feat.
Featured ingredient: chia seeds
As stated at webmd.com, "enjoy chia seeds for their flavor and to boost the fiber, protein, calcium, antioxidants, and omega-3s in your diet."
5. Grain-free sweet or savory crepes
This recipe comes from the creative kitchen of my fellow trekker, Alli. Living with an autoimmune disease, she avoids any grains. I would be pretty delighted when she would show up to a hike with a nutella-filled crepe, or one packed with a sweet potato egg scramble. She showed me how to make them last night. So easy.
Ingredients:
1 cup tapioca starch
2 eggs
¼ cup sparking water
for savory: add salt, paprika, chili powder, dried basil andonion powder (invent your blend!)
for sweet: add honey, maple syrup or coconut sugar along with a dash of cinnamon and nutmeg
Directions:
Mix all ingredients in a small mixing bowl
Put 1 tsp of an oil of your choice, such as butter or coconut oil, in the bottom of a small or medium sized frying pan (for something like tacos, use the small pan, but if you are making the crepes as a wrap, use the medium pan)
Pour ¼ of the batter into the frying pan, moving the pan around until it is coated by the batter
Cook for two minutes on side 1, flip to side 2 and cook for two more minutes, remove from pan, and continue until batter is gone
Featured ingredient: tapioca starch
Mark's Daily Apple helped me better understand this resistant starch. He names (and further explains on his blog) several benefits of using a starch such as tapioca:
 It feeds "good" bacteria.
 It improves insulin sensitivity.
 Improves the integrity and function of the gut.
Reduces fasting blood sugar.
Enhances magnesium absorption.
So, here you are, readers. Sweat and snack on!