Join us for a 21-Day Healthy Living Challenge
(Disclosure: Snap Kitchen is providing me with 21 days of meals as a part of the #21daysforgood program. That was super sweet of them, but I liked their food anyway. As always, I only write about the products, services and experiences that I truly enjoy)
Life gets crazy over the summer and between travel, weddings and a general desire to be outside, your healthy lifestyle can get pushed to the bottom of the priority list and your stress level can go way up.
I know what that's like. We all struggle with the to-do list that just never seems to get any shorter and the tragically low amount of hours in the day. But when your health is pushed to the bottom of the to-do list, just like laundry or dishes, you're probably not going to get to it. Just ask my hamper full of dirty sports bras.
On the flip-side, when your health is at the top of your priority list, your entire life – along with your health – improves. Your ability to handle stress improves. Your thinking is clearer. You sleep better. Your health and the rest of your life is inextricably linked.
At the perfect moment – during one of the busiest weeks of my life – I was challenged by Snap Kitchen to eat their delicious breakfast, lunch, dinner and snacks for 21 days. Sweet, sweet relief.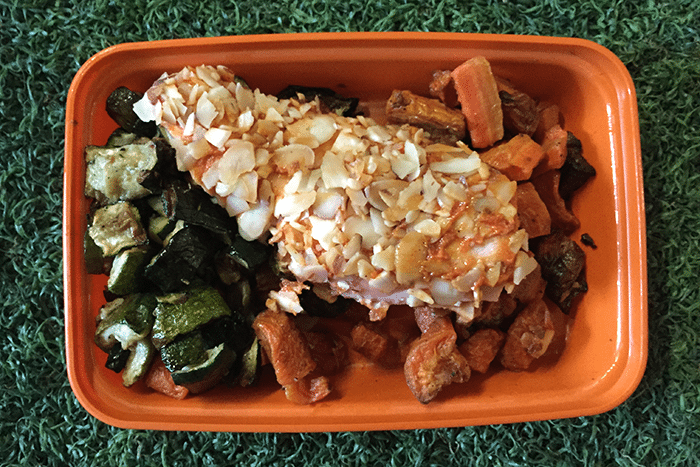 I'm a huge proponent of meal planning, but sometimes time is not on my side. For me, when I don't have a plan for food, I don't fuel properly. When I don't fuel properly, I don't feel my best or have the energy I need to keep chugging.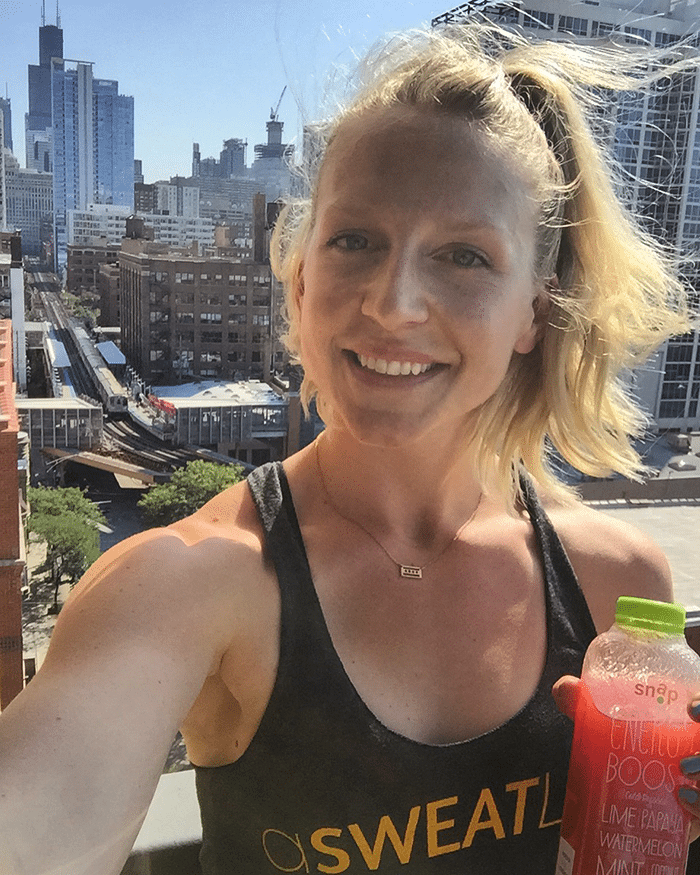 And the best part of the challenge? By taking part in this, I have the chance to win $3,000 to give to the charity of my choice. I selected Girls on the Run, a national charity that inspires "girls to be joyful, healthy and confident using a fun, experience-based curriculum which creatively integrates running."  A perfect fit for aSweatLife.
Why am I telling you about all of this? Because I want you to take part in a 21-Day healthy Living challenge with me.
Starting next Monday, we're embarking on 21 days of healthy living. Healthy food is an important part of your whole, healthy life, but we're focusing on the whole picture of health. We're going to focus on five back-to-basics goals to refresh your mind, body and soul.
These are your goals.
Goal 1: Move daily. whether it's an hourlong workout or walking to work instead of taking the train
Goal 2: Pack your lunch. Bringing your own healthy food is a sure way to know what you're eating and putting in your body.
Goal 3: Drink more water. Pack a water bottle. Fill it. Drink it. Repeat.
Goal 4: Spend 15 minutes technology-free. Turn off your TV. Take a Walk. Meditate. Whatever. Just clear your mind and give yourself a break from the screen.
Goal 5: Give off Good Vibes. Say "good morning" to a stranger. Hold the door for a colleague. Do something nice for no reason at all. Trust us – this one feels pretty good.
Want to do it with us and get encouragement along the way? Fill out this form and we'll send you emails to push you. Promise not to spam you! (Challenge entry is now closed)
You can print this challenge guide out and follow along any time.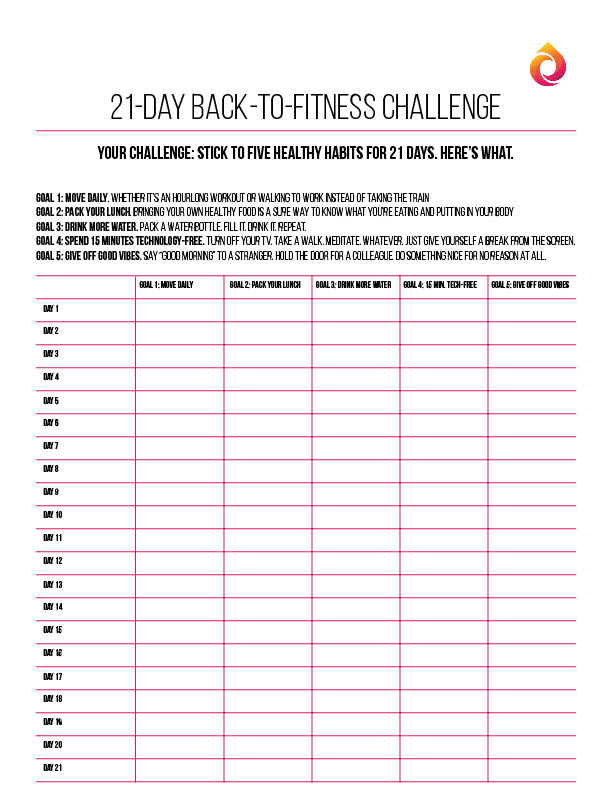 Let us know!
Did this post help you get closer to achieving one of your goals?