Back to School and Back to Fitness
If you looked around your favorite gym or studio during the month of August, you noticed that it was a little slower than you were used to. That final, warmer month takes fitness seekers on the road for vacation before the kids go back to school, or outside for a workout inside of inside of the walls of their favorite gyms.
The bummer about getting older for non-teachers is that our schedules stay the same season-to-season. But you can walk into fall with the same bounce in your step as a kid with a new trapper keeper and fall wardrobe by hitting the reset button on your goals.
If you view the "school year" as a a check-in instead of looking up from your computer around Labor Day and asking yourself the question, "where did summer go?" you can take charge of the passing time instead of letting it just happen.
Here's how to go back to fitness with back to school this fall:
1. Get your supplies
I was an undercover nerd (or maybe not so undercover, depending on who you ask) and I loved going back to school, right through my senior year of college (go Badgers). I loved getting new folders. I loved when they matched my notebooks. I loved a good planner. And starting as a 10-year-old, I had a job to augment the back-to-school clothing budget that my parents kindly gave me.
When it comes to your fitness routine, a refresh on supplies can light a fire under you to get back to a routine. Depending on what motivates you, your "supplies" can be a new pair of shoes that fit your goals, a jump rope so that you're sure to workout on the road, a new wearable fitness tracker or some new gear to make the idea of strolling into the gym a little bit more attractive.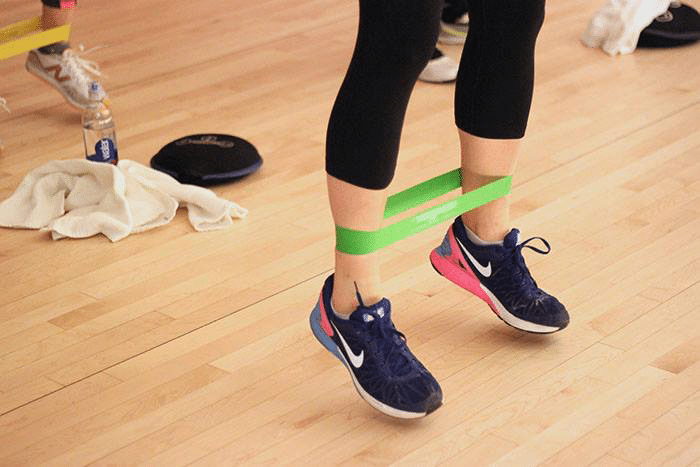 The idea is to arm yourself to meet your goals.
2. Figure out who is going to be in your classes
We at aSweatLife hold firmly that absolutely everything is better with a friend, especially a workout. Just like in in your school days when you'd sign up for and take classes with your friends, it's important to build your support system. In school, that support system helps your gut-check whether you're just not understanding the material or if the material is just really, really challenging, and it provides a safety net when you miss your lecture and need the notes.
At the gym, having friends that you can turn to and say, "WAS SHE TRYING TO KILL US?" makes all of the difference during those tough workouts. But the accountability of working out with friends is even more important – you're more likely to stick to your goals if you have a supportive community behind you. Look at your workout as something social, whether that means posting it to MyFitness Pal to get the virtual support of a "like," starting a conversation with a high-five at your favorite workout class or bringing your friends with you.
3. Understand your syllabus
New classes all have one thing in coming: a syllabus that outlines your testing periods and the course's expectations for you. Read: goals with deadlines and check-ins.
You probably set resolutions for yourself around January 1 or maybe you work with a trainer or a coach to set some goals. Back to school is the perfect time to check in, refresh those goals and update them as needed. It's a great time to set new deadlines and schedule check-ins, because a goal without a deadline is just a wish.
Pick some new milestones and determine how you're going to get there. Give yourself until December 31 and schedule plenty of times to see how you're doing along the way.
4. Take some electives
Life needs fun in it. That's why electives existed throughout your education. I took a class during my semester abroad that was called "The Wines of Italy." My home university did not recognize those credits as "educational," but boy, can I order a good bottle of Chianti.
This is true for fitness too. The best workout is the workout that you'll actually do. Spice up your routine with some new flavors. Yoga? Dance? Pilates? Throw those into your schedule one day a week or month that you set aside for "electives." The variety will make a huge difference in how you view your hour-long workout.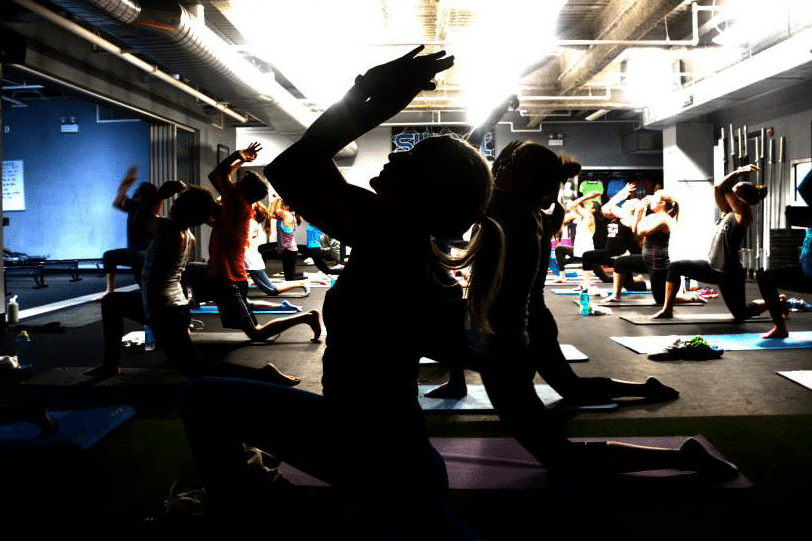 Get out there and make it a good school year.