KitchFix Opens Grab-and-Go Location in Gold Coast
As health conscious city-dwellers seek options for healthy food on-demand, Kitchfix's newest offering – a grab-and-go version of the popular meal deliver service's food – is reminding Chicagoans that "quick" doesn't have to mean "unhealthy."
Opened last week at 1165 North State Street above SWEAT Chicago, this new location packs what used to be a spacious boutique gym lobby with food that follows the anti-inflammatory diet. Walls and refrigerator cases are filled with juice, breakfast, lunch, dinner and snacks. A coffee and smoothie bar is staffed and ready to make coconut-oil infused coffees and post-workout drinks.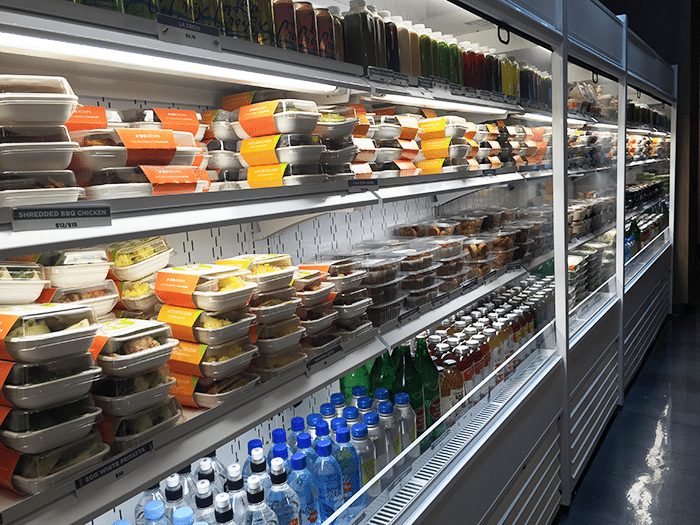 This new location is a step towards faster food for the brand with roots in food prepared with ample lead time. Until recently, if Chicagoans wanted healthy meals from KitchFix, they had to place an order online two days in advance.
This move is one on a road to expansion that allows the brand to serve more meals to more people across Chicago. Kitchfix recently quintupled its prep-kitchen space and continues to expand its network of hubs where customers can pick up Kitchfix meals at a lower delivery cost.
In addition to the newest storefront, Kitchfix also announced a second $450,000 round of funding, bringing its total funding to $750,000. This financial backing translates into the brand having the newfound ability to create its signature chef-quality food at a grab-and-go location in the heart of the Gold Coast neighborhood.
The new location comes with a built-in test audience, the crew of hungry people climbing up and down the stairs for workouts at SWEAT Chicago. Tie that in with the bustling Gold Coast neighborhood and Kitchfix's Registered Dietitian Jenny Westerkamp says that the company "couldn't have chosen a better location."
Hungry customers will find favorites from the brand's menu – if you haven't had the cashew cream "yogurt," you haven't lived – alongside some new menu items like house-made bone broths. The menu is available for your drooling pleasure online.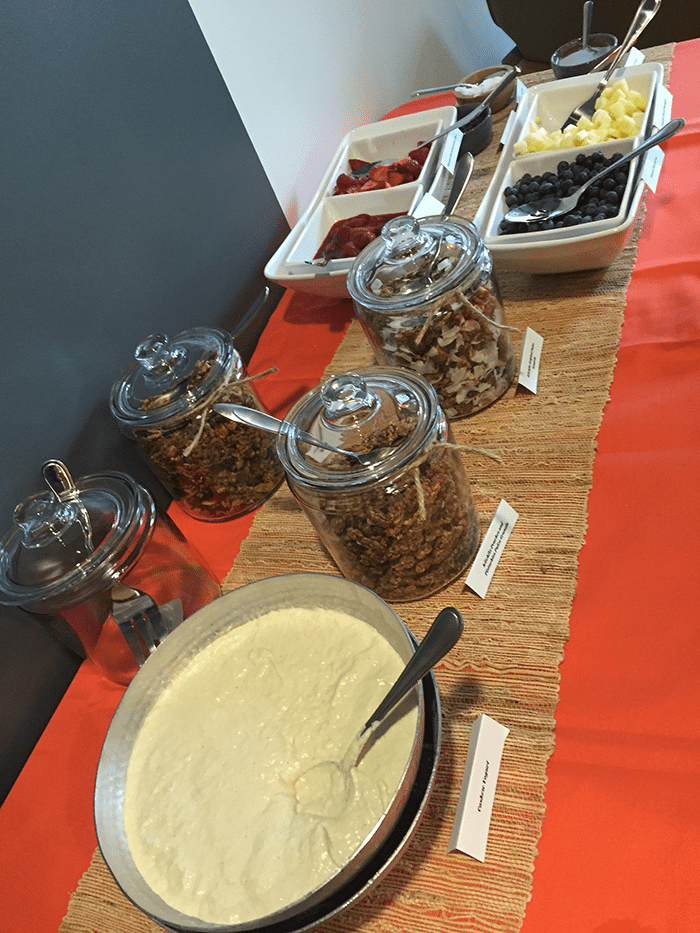 The team isn't done growing. They only expect to continue the upward trajectory that has been fueled by really good food and a team that's passionate about creating it.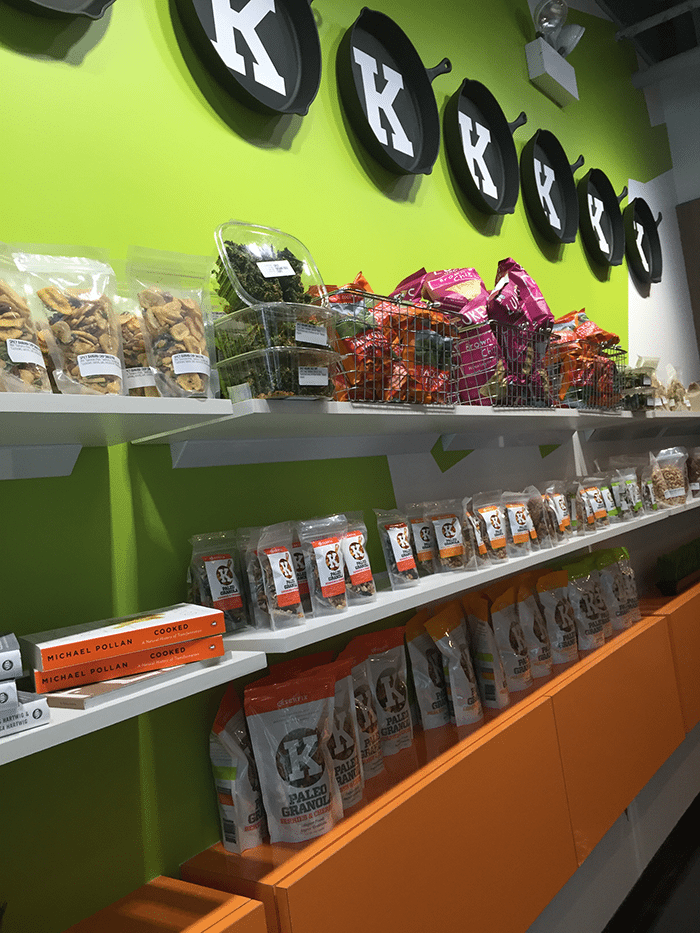 Walking the floor of the store, you could see the team was running on caffeine and steam as they showcased the newest endeavor for the brand.
"When I was here yesterday, this place wasn't even painted," I overheard one person say, totally mystified. With a giggle, one staffer replied, "When you love your job, it doesn't matter how late you work."
Stop in for a bite this week.