Three Years of aSweatLife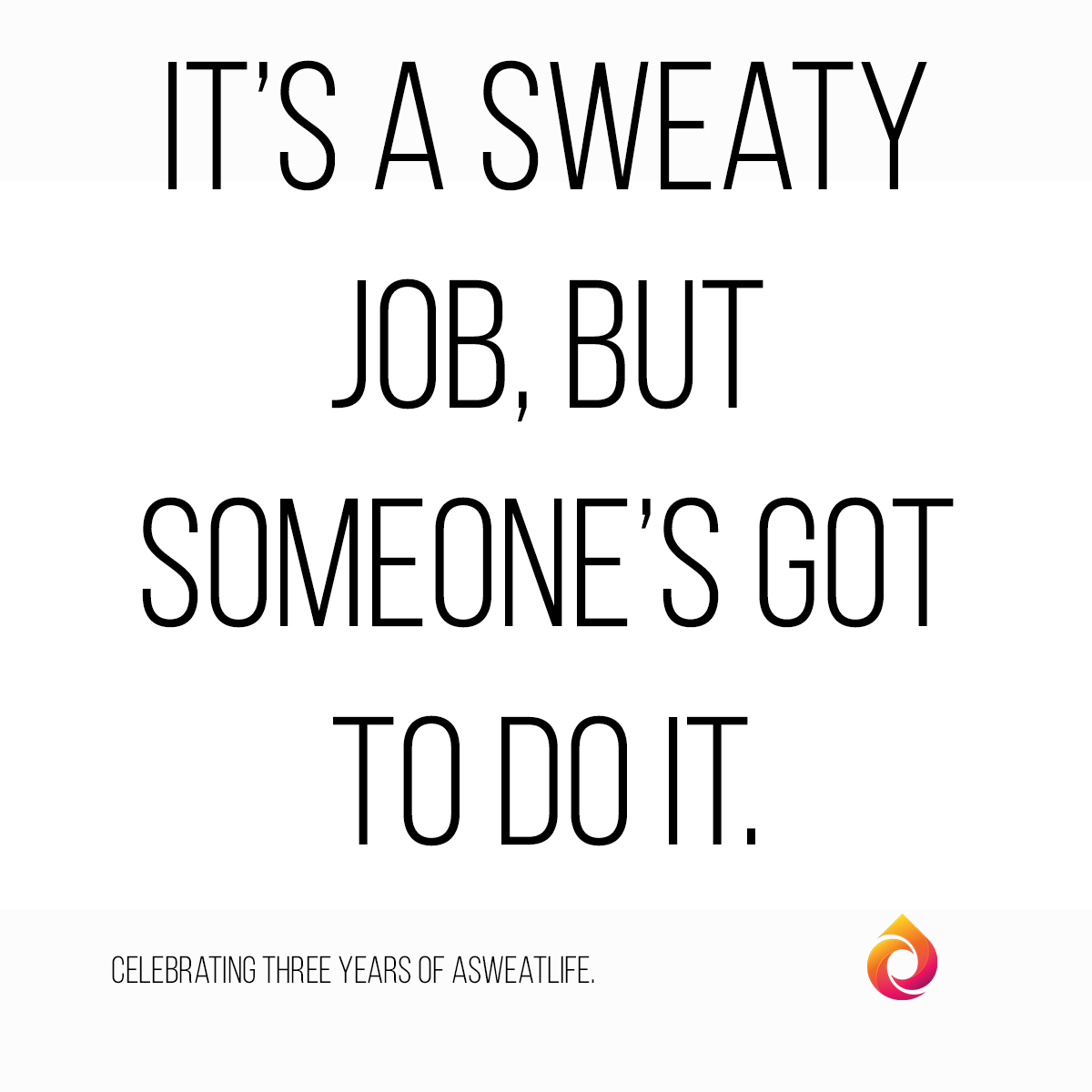 Today marks three years of asweatlife.com. We're pretty stoked about that milestone around aSweatLife HQ. We've gone through a lot in three years, changing, growing and becoming a team instead of a one-woman show. Because everything is better with friends.
Looking back on my first post, a review of Core Fusion Bootcamp at Exhale, on what was then FabFitChicago.com, I was here for a good time, not a long time. But as three years passed, it's been amazing to see how much fitness has changed in Chicago.
Everywhere you look now, there's a different kind of fitness experience to fit a different need. We've reviewed dozens and dozens of studios and gyms across the city and after all of that, I still hold onto the fact that if you're paying attention to your form and you're performing exercises safely, the best workout is the workout that you'll do. So with all of these options, there are no excuses. Find what you like and do that.
It's also been pretty amazing to watch the growth of community in fitness around the city. One notable community was started by Nike two and a half years ago when it opened N+TC studio. Since, that movement has been pretty unstoppable – it hired some of the city's best trainers to bring complimentary, top-notch fitness experiences to Chicagoans, whether they're runners, accomplished athletes or setting goals for the very first time.
And one time Nike flew in Shawn Johnson to do a 10K on a cold Chicago day. I'll cherish this photo always.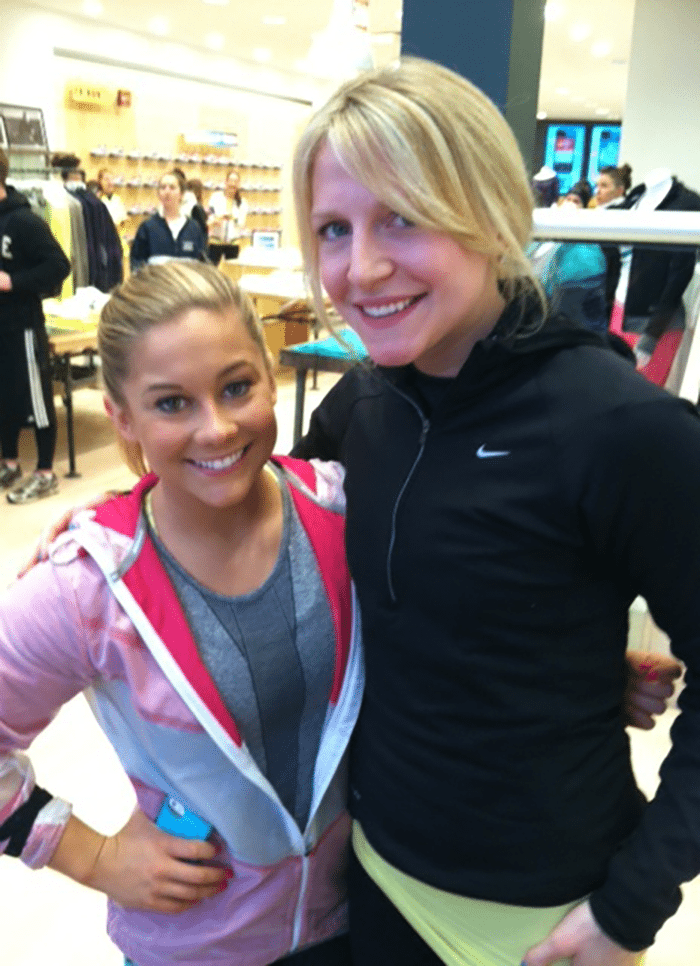 We've been growing community too. A year and five months ago we threw our first #Sweatworking at AIR and we haven't missed a month since.
Fast Company, interviewed frequent sweatworker, Lucy. Fast Company summarized Lucy's experience with #Sweatworking:
"Lucy Maringangeli, an avid runner who works in HR at a consulting firm in Chicago, has attended A Sweat Life's monthly sweatworking events at venues across the Windy City, including a reformer Pilates studio, a spin studio, and a gym. For her, the appeal is twofold: the social aspect and the opportunity to try out workouts that are more varied than her usual run. "In the past I've tended to work out solo, but it's so much more fun to work out with friends and be exchanging smiles," she says."
Along the way, the team behind the walls at aSweatLife has grown, crushed goals and gotten stronger.
We watched Kristen go from setting a goal to running the Chicago Marathon with her Marathon Monday series, which you should read every word of if you're thinking about running a marathon. Then we watched her run her second marathon, no biggie.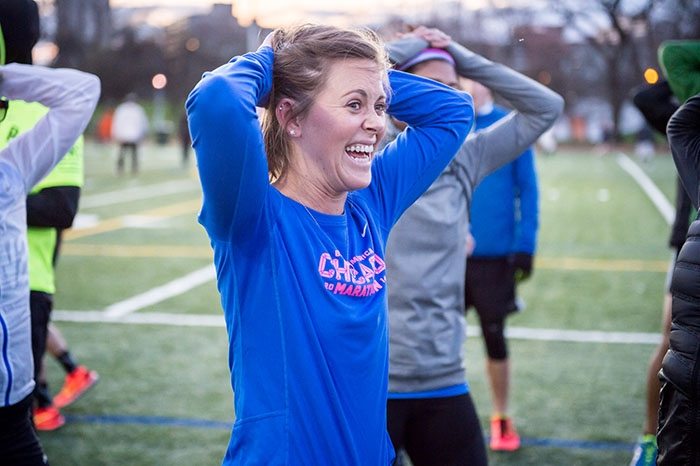 Cass wrote a letter to her semi athletic female body (her words, not mine) that legitimately made me cry. She also stoked the ego of all of the Hardpressed trainers by saying, "my friends have said all the Hardpressed trainers are good looking," in her post detailing her first session at the high-intensity strength training gym.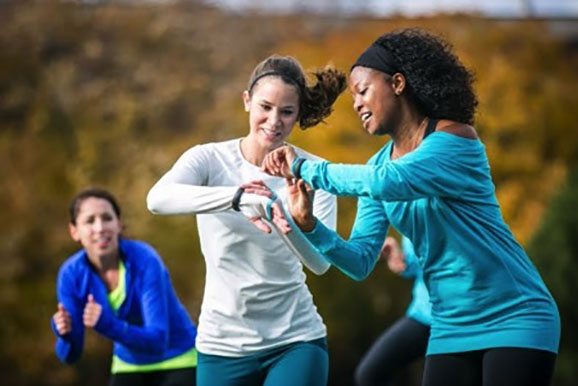 Patty, week after week, helped us to plan what's for lunch with her vast nutrition knowledge. She also makes a mean avocado toast and has a knack for making your favorite recipes healthier, something she enjoys doing with her mom.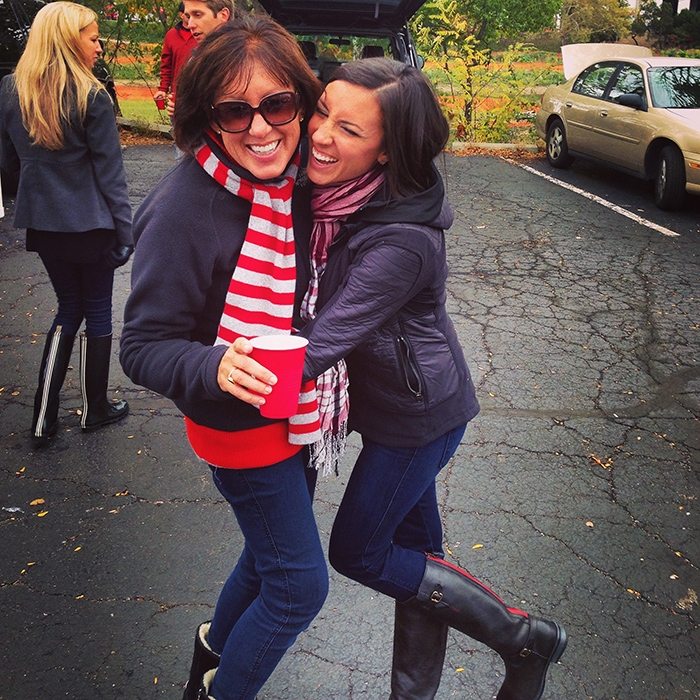 Tamara uses her knowledge of health trends to help guide us through the ever-changing world of wellness. She showed us that physical fitness can influence your professional life as well as your health.
Erin didn't train for a half marathon that she ran anywawy and managed to learn something from it. She also reminded us that running with a partner can make your running experience better. See, everything IS better with friends.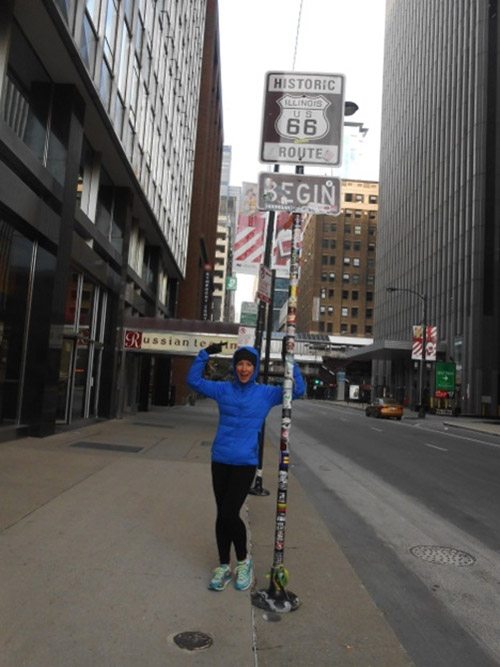 Maggie used a Tough Mudder to remind herself that exercise isn't just good for looking better naked (although it helps), it's true purpose lies in helping our bodies to function better. She also taught us to do a handstand, for which we'll forever be grateful.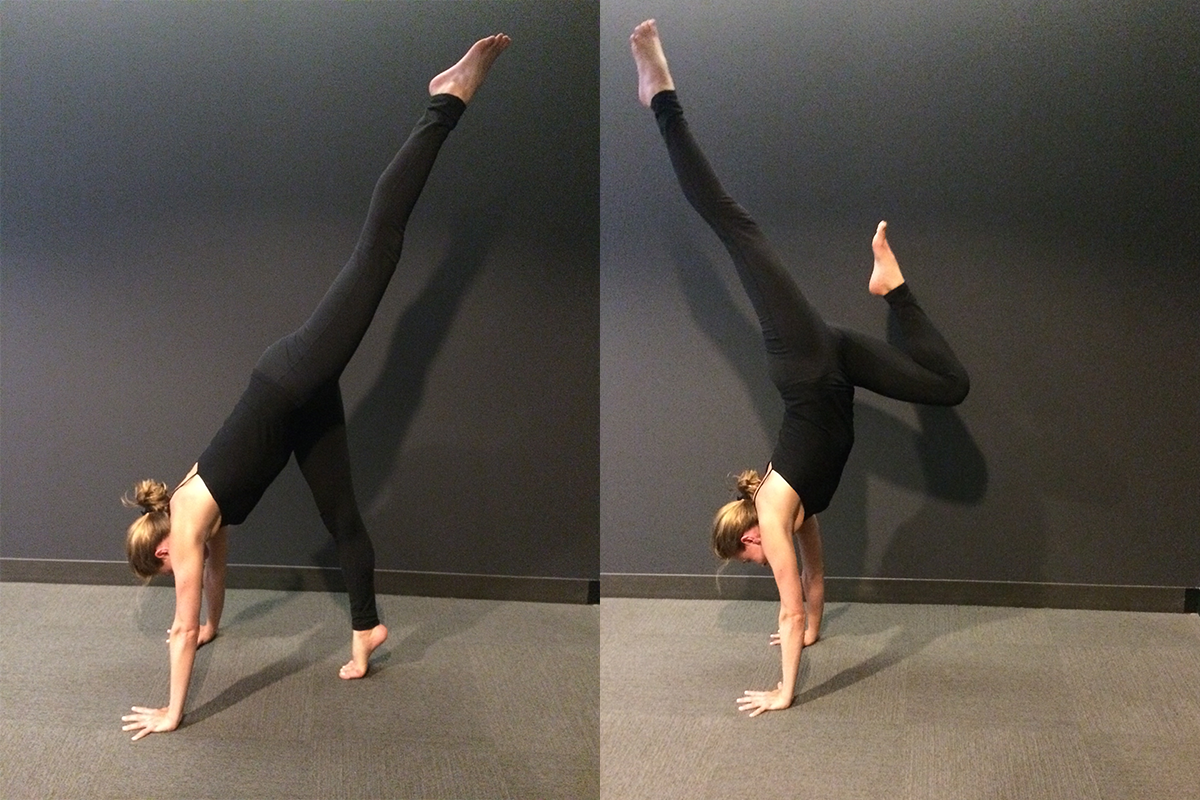 Kevin has taken on some new group fitness challenges, including Brolates – Pilates for bros. He also met a childhood hero, Scottie Pippen at Nike's Train Chicago. Just a normal day for Kevin.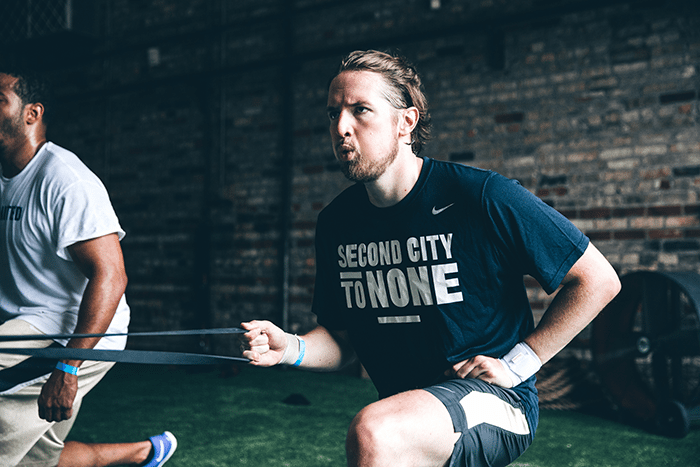 What's ahead for aSweatLife? We don't want to ruin any surprises, but stick around for the next three years of fun, OK?
As we continue to grow and change, we thank you, SweatLifers, for coming along on this ride with us.