Reliving #Sweatworking at CrossTown Fitness and Bare Feet Power Yoga
If there's one thing that makes us smile at aSweatLife, that's community. So when CrossTown Fitness and Bare Feet Power Yoga wanted to work together for June's #Sweatworking event and make it a West Loop takeover, we were all over that.
With two workouts ahead of them, #Sweatworking attendees filed into CTF's space and waited for instructions. We split this large group into two – one half jogged over to Bare Feet Power Yoga for a hot yoga flow and one half stayed with me at CrossTown Fitness for some high intensity interval training.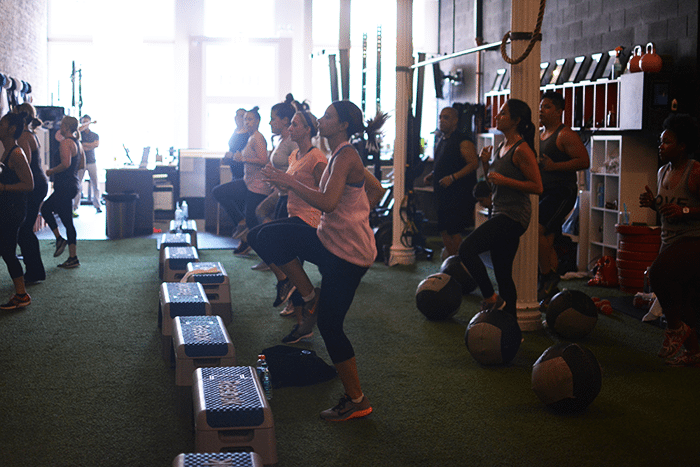 (Photos by Cass Gunderson)
Because I teach at CrossTown Fitness, I got to lead #Sweatworking for the first time ever. I'm usually sweating alongside everyone and casually instagramming our sweaty journey, but I must say, being the one to push the group to do just five more seconds of work was just my speed this weekend.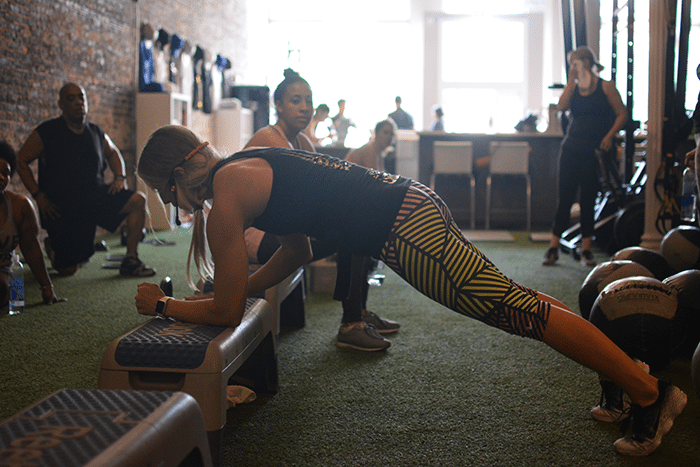 At CTF, we worked out four stations, a format that we like to call "lanes" over on the green turf of the gym. At each station we did two exercises, spending 30 seconds working and ten seconds resting, switching between two exercises for six total rounds.
On the treadmills, we sprinted and then hopped off to do a curl and a press with dumbbells. We used med balls to do some burpees, of course, and then we did push-up passes with those same weighted balls. On the steps, squatted both on and and off of it and then got our heart rates up by hopping up and over it. We finished with some alternating lunges on glider disks and plank jacks using those same sliding disks. After going through the stations once, we changed exercises and moved through those stations again.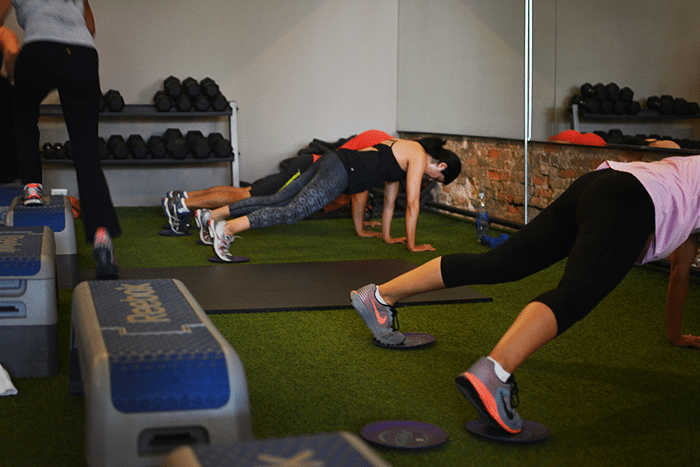 Over at Bare Feet Power Yoga, they turned up the heat and dialed up the zen with a 40-minute flow.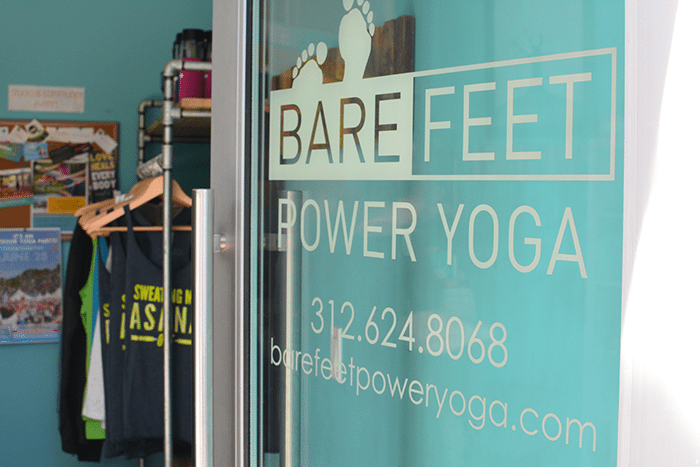 Everyone opened their hearts and their hips on the mats in that sweaty room.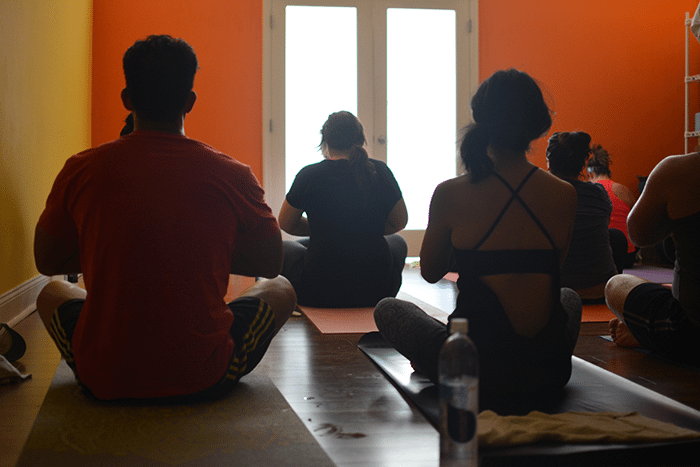 When the two workouts were complete, the groups switched and we took the yogis up in intensity and brought those who'd taken a does of HIIT down in intensity.
With two workouts complete, the group convened back at CrossTown Fitness for an after-party with LUNA Bars to snack on along with some Mama Chia Chia squeezes. Beverages, both boozy and non-boozy, were provided by VitaCoco, Ty Ku, Muscle Milk and Social Enjoyments.
Everyone left with a goody bag packed with offers, freebies and amazingness from European Wax Center, One Mag Smile, Glowout and MUD. One of the best parts of this goody bag valued at around $80? Free classes at CrossTown Fitness, Bare Feet Power Yoga and a free treatment at Delos.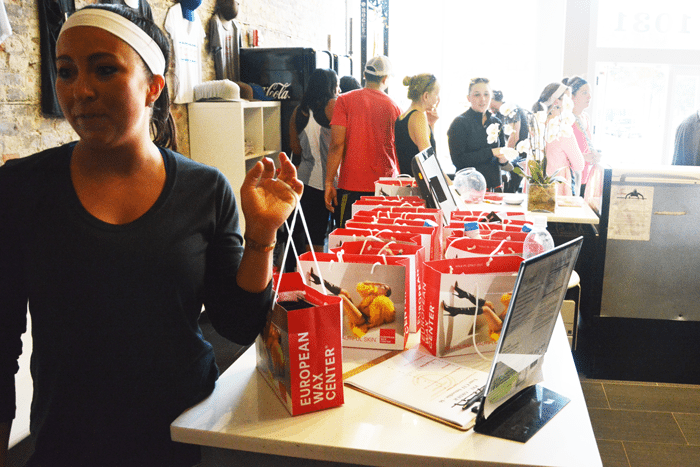 Speaking of Delos, practitioners came to the after-party to offer treatments – or deep myofascial release to help with pain and injuries. Everyone wanted a turn.
Just look at those sweaty, smiling faces. Fitness + community + food = happiness.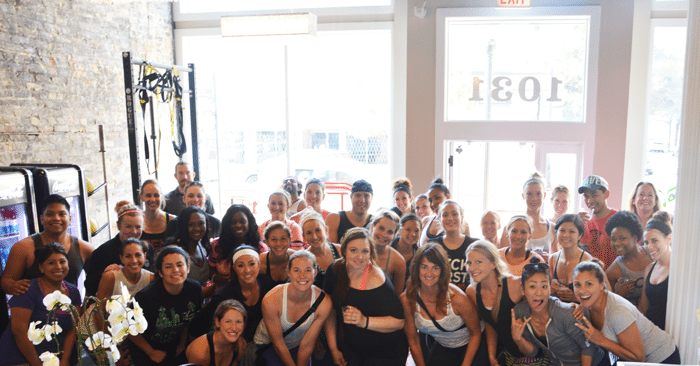 Want to be a part of the next #Sweatworking? We're taking it to SoulCycle in the loop July 21. The event sold out in a matter of less than 24 hours, but add yourself to the waitlist and we'll try to get you in.