HardPressed Does Good for Veterans with Recent Event
This month, Hardpressed High Intensity workouts hosted an event aimed at bringing strength to those who make great sacrifices to serve the country: disabled veterans.
One such veteran is Purple Heart recipient Josh Himan, who lost mobility from the chest down after sustaining injuries after encountering an IED in Afghanistan. After the tragic event that killed 16 of his fellow soldiers, he spent 18 months recovering, working with therapist to recover his strength and mobility.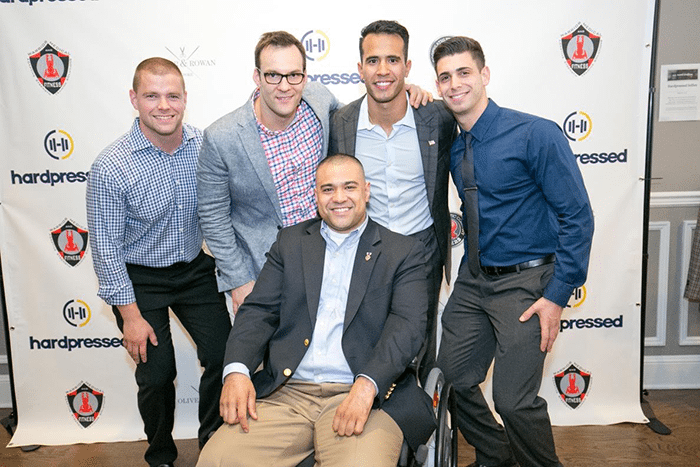 Even after regaining mobility, Himan, the self proclaimed "gym rat," never thought he'd be able to enjoy a workout the way he had before becoming paralyzed.
Himan's trainers wanted to be able to provide that access to him. Josh's trainer started working with Rogers Athletic Company, the company that builds strength-training equipment used by athletes across the country, to develop a prototype for a machine that would meet Josh's needs and bring the "gym rat" back to the gym.
With a design ready, a donation from Semper Fi, an organization that provides assistance to wounded soldiers, made building the first machine possible. It was built by Rogers Athletic Company and delivered to Himan's home.
What's now known as the Pendulum Adaptive Strength Training System, is helping Josh to workout without the assistance of other. But the team that helped to build it wasn't done after helping Josh. They formed the organization Warrior Medical and Fitness  to continue to expand this access to strength to more who are wheelchair bound or have special needs.
HardPressed, Chicago's strength training gym featuring one-on-one training and focused 30-minute sessions, knows what it's like for athletes like Josh Himan to lose access to the feeling of competing and getting stronger. The gym has been helping to fundraise for the cause, but wanted to raise enough money for one machine in a single night at an event they would call All Night Strong.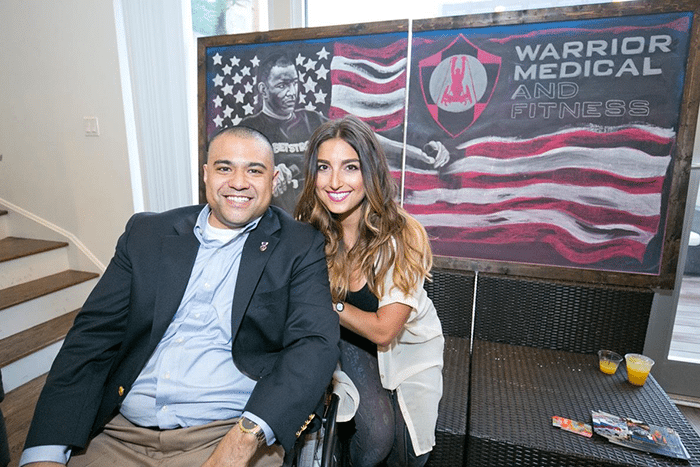 With more than 150 in attendance at HardPressed's event June 11, including Himan,  the gym was able to raise more than $38 thousand, which provides enough funds for two machines and it's halfway to a third. Those machines will soon find homes in the Jesse Brown VA in Chicago as well as a VA in New York.
Helping Hardpressed raise money? Revenge. Clients, who gladly pay to have trainers tell them "one more" when they think their muscles are fried or attach weighted belts to them when they just start to think that they're conquering their pull-up goals were given the opportunity to force their trainers to do pull-ups based on donation amounts. With $2,576 donated, five trainers are responsible for completing 2,576 pull-ups by June 30. We at aSweatLife do not feel bad for them.
After such great success following the 2015 event, Hardpressed plans to continue this event as a tradition in years to come, expanding its ability to deliver strength to those who need it most.
Want to donate to Warrior Medical and Fitness? You can do so here or just wait for the next opportunity to inflict pull-ups on your favorite trainer.