Going to New Heights with Brooklyn Boulders and LUNA Bar
This past week I was able to attend a LUNA Bar event at Brooklyn Boulders on behalf of A Sweat Life. LUNA created the event to bring strong, active women together to try something new and celebrate the launch of the new LUNA Protein flavor, Chocolate Salted Caramel.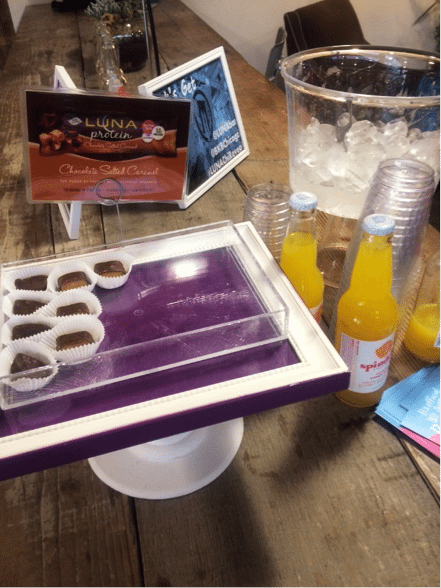 Let me tell you, the Chocolate Salted Caramel flavor does not disappoint. It tastes much more akin to a candy bar than a protein bar, which is a serious win if you have a sweet tooth like me.
Speaking of things that did not disappoint, Brooklyn Boulders was a sight to behold. I had heard about Brooklyn Boulders from several friends, but I never looked much into it. I imagined it was the same as most rock climbing walls I had seen before in suburban gyms at junior high birthday parties. Man, was I wrong.
When you walk into Brooklyn Boulders, you'll notice two things. First, you'll notice how everyone that works and works out there seems to be the essence of cool in human form. I don't know what it is, but trust me. Everyone seems content, like they know the secret to happiness (and apparently it is scaling walls while clinging for your life onto weird, plastic shapes). The second thing you'll notice is a really long wall immediately when you enter on the right. And then you'll notice a ton of crazy people climbing all over it (without harnesses!) and dropping straight onto a massive cushiony mat.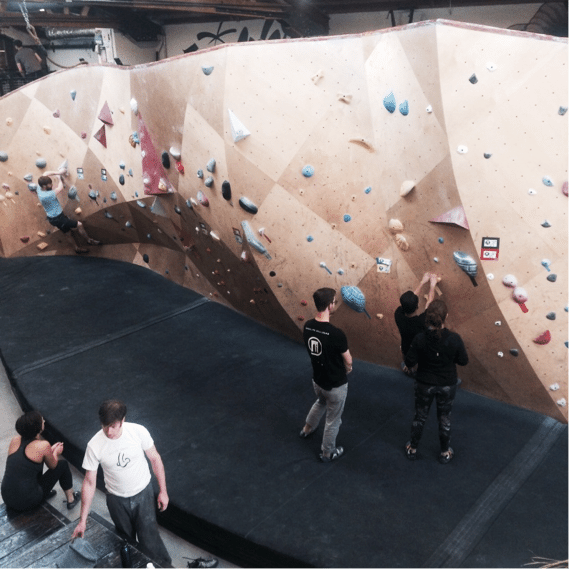 Once you can muster the ability to tear your eyes away from watching those crazy people, you will turn left and walk into an arena of infinite rock climbing walls. You might think I'm exaggerating (and I am, but only slightly) … either way, you have to see this for yourself.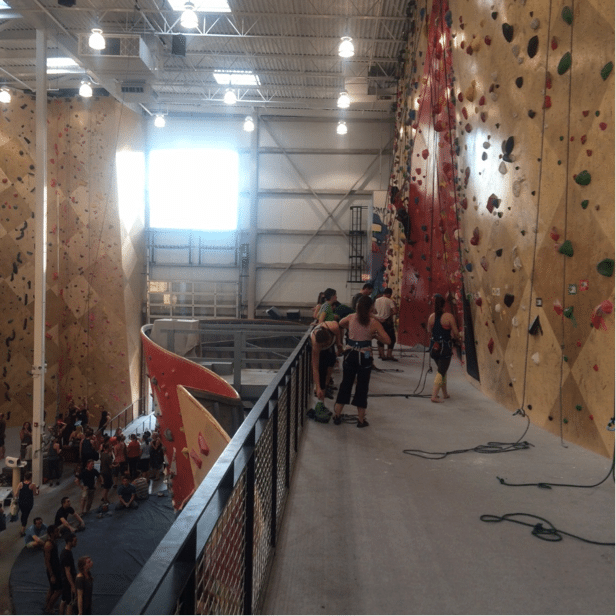 For the LUNA event, we experienced three 40-minute rotations:
1. "Learn the Ropes"
Brooklyn Boulders offers this as a class but we took a shortened 40-minute version to introduce us to basic knowledge and skills about climbing. We also learned how to use an auto belay device (auto belay, noun: that thing you hook into so you don't fall to your death if/when you let go).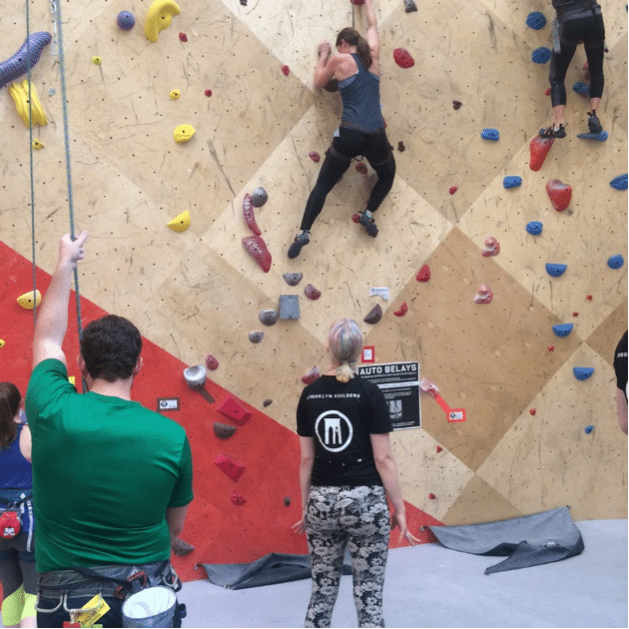 2. Bouldering tips and practice
I grew up in Illinois. I've been here essentially my whole life. It's flat here. I get out of breath when I experience minimal elevation. I refer to small hills as "mountains" nonironically. So if you're like me, you have probably never heard of bouldering. Bouldering simply refers to climbing on large boulders, but there is much more to it than it sounds. When I think of rock climbing, I often think of going straight up. But that's just not how nature works. As it turns out, boulders jut out. You may imagine, this can be difficult to climb. This 40 minutes was spent learning the basics of climbing technique. Warning: it's quite a work out!
3. LUNA Relaxation station
After our fingers and grips could take no more, they were invited to wrap themselves around the new Chocolate Salted Caramel LUNA bar and some refreshments. As a fan of all things chocolate and food, I can confirm that this was 40 minutes well spent. And just when we thought it couldn't get any better, food trucks arrived. That's right, mobile culinary happiness.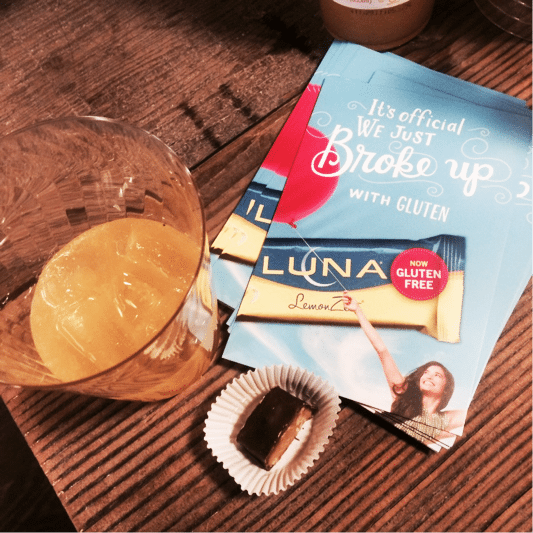 Thanks to LUNA Bar for a fun event and for exposure to one of my new favorite gyms in Chicago. If you haven't checked out Brooklyn Boulders yet, I encourage you to make it a date (with your significant other, with your friends, or just with your empowered self!) in the near future.
Let us know!
Did this post help you get closer to achieving one of your goals?