On Your Mark Helps Chicago Crush Goals This Spring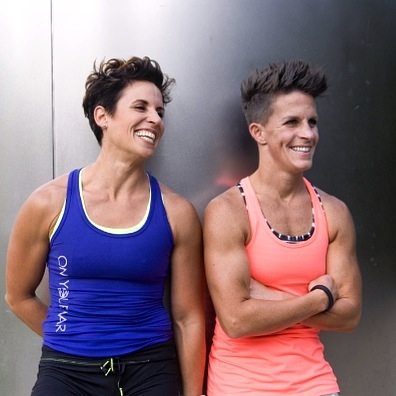 As Chicago starts to thaw, runners and cyclist will take to the Lakeshore path for that start of racing season in the Midwest.
On Your Mark Coaching and Training, with locations in Bucktown and the West Loop, doesn't want to send you out into the bearable weather with an unbearable amount of ground to cover to reach your goals this spring.
The gym created an eight-week, coached program to set its athletes on the right path towards their fitness goals.
"We have two main goal challenges here. One from Thanksgiving to Christmas, because that's when everyone falls off the wagon. All it is, is a punch card and you have to do 30 classes between those days," On Your Mark Co-Owner Annette Fiscelli said.
But for the spring challenge, Fiscelli said, the program is focused on coaching participants to meet their attainable, personal goals.
Nutrition also plays a major role in this goal-oriented challenge, helping participants to focus on both the workouts and the food that's fueling their bodies. "Participants need to turn in daily food journals and we'll review them and give them advice," Fiscelli said.
In its third year, Fiscelli stressed that the program's rigorous structure pays off. "It's tough, it's eight weeks. The results have been outstanding over the past years. Last year it was like over 50 inches lost on a team and it was pretty amazing," she said.
Goals range from improving running performance to shedding baby weight, making each challenge unique to the participant. While coaches and co-owners Fiscelli and Emily Hutchins are there to inspire participants to achieve their goals, Fiscelli said that the participants end up inspiring the coaches too.
"After being in the industry for this long, to see these goals – they weren't like 'I want to look good in my bikini' they were like, 'I want to set my mind to something and achieve it.'" She said.
Fiscelli and Hutchins have been helping people achieve their goals for more than seven years, originally opening On Your Mark with a focus on more competitive athletes after becoming certified through USAA as cycling coaches and triathlon coaches. The two, Fiscelli said, initially went into business with a bike shop.
But as the business evolved, the coaches realized that they wanted to challenge people who were new to fitness or competition to go after new goals.
"After a year or two, we both were like, we miss this – we miss meeting someone who had never run before and getting them to their first k and their first 10k and then their first half marathon. And to me that's the best part of the job," Fiscelli said, "We ventured off into business on our own to specialize more in the general person who is like, 'I want to work hard, but I don't want to be an Ironman.'"
Fiscelli said that the gym bucks most trends, preferring to stay true to that motivational philosophy. The spring challenge allows the gym's trainers to focus intensely on that for eight weeks.
OYM works to create a community and a culture of motivation and accountability. She said, "We don't want to have an environment where people just show up and put in their time and walk out the door. It's not that kind of environment."
The spring challenge participants are pulled deeper into the community, forming bonds on a team. The challenge participant are broken into two teams, coached by Fiscelli and Hutchins. But dividing the gym also helps to unite it and build camaraderie.
"By week three, you find that people are foam rolling and sharing recipes and talking about their plans … They're building their own family within a family and it's really interesting to see," Fiscelli said.
Fiscelli also noted that she's tough on her team for their own benefit.
"If they say, 'I didn't get my workouts in,' I'm not like, 'OK, try next week.' I'm like, 'Why not?'" Fiscelli said with an intense and border-line terrifying stare. "It seems like I'm hard on them, but it's because I really, really want them to succeed."
The sign up for the challenge ends March 27 and the program runs from April 6 to May 29. The challenge costs OYM members $250 and non-members $350. More information can be found at Oymtraining.com.