9 Female Fitness Fanatics on Instagram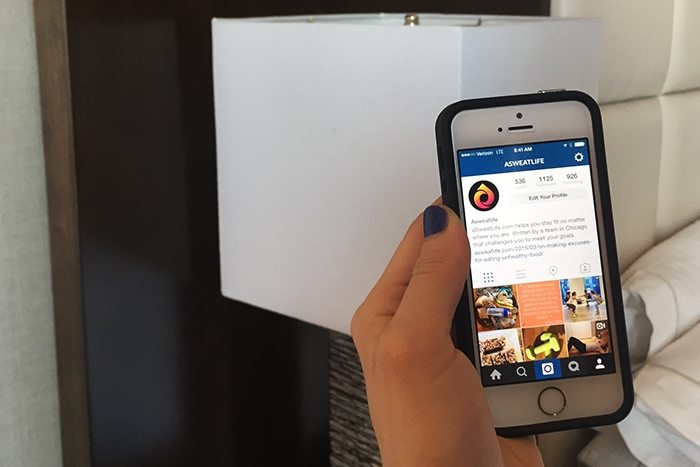 For your daily dose of fitness inspiration, look no further than Instagram. The social media app has been a platform for innumerous trainers and fitness pros from around the world to help share their best practices with followers, and even as launch pad for their own fitness enterprises.
Check out the following 10 fitness fanatics on Instagram for daily workouts, healthy food recipes, inspirational quotes and more.
kayla_itsines: Kayla Itsines, a 23-year-old Australian trainer, posts photos on Instagram daily. The majority of her photos are contributions from followers displaying their progress using the fitness guides Kayla produces. The results are truly amazing! Kayla also posts photos and videos of herself doing workouts, nutritional facts about some of her favorite fruit and vegetables and recipes for healthy snacks.
staysharpbestrong: While she occasionally posts photos of her ever-ready bikini body, Nikki Sharp's Instagram feed mostly consists of photos of delicious DIY health meals and snacks. Check out her posts for recipes for peanut butter banana smoothies, raw chocolate mousse tarts, "clean" pancakes and more photo-worthy meals.
yoga_girl: Rachel Brathen travels the world and does yoga. Many of her photos are captioned with insightful and inspirational quotes — you can read them while you follow her vinyasa flow in your living room while imagining you're doing yoga on the beach somewhere warm.
Iza_Goulart: Izabel Goulart, a Brazilian model, is best known for being a Victoria's Secret Angel from 2005 to 2008. In addition to her beautiful modeling shots, Izabel posts photos of grueling workouts and difficult yoga poses.
Basebodybabes: Sisters Felicia and Diana are personal trainers who specialize in training women. Check out their Instagram for strategies to sculpt your "base body," including fitness, fuel and fashion.
FitnessOnToast: Faya is a Swedish fitness blogger based in London. Her Instagram account offers healthy recipes, nutritional tips and detailed workout posts. With recipes like a citrus salad, pancakes and Asian prawn soup, Faya definitely doesn't skimp on flavor.
Blogilates: Cassey Ho is a certified fitness instructor, creator of POP Pilates and designer of oGorgeous gym/yoga mat bags. In 2012, Cassey was named the Best Health Living Blogger of 2012 by FITNESS Magazine and was ranked as the No. 2 most influential online personality by Sharecare, second to Jillian Michaels. In addition to photos and videos of her doing Pilates and yoga, Cassey also posts step-by-step exercise graphics.
SjanaElise: Sjana Elise Earp is a 20-year-old Australian student, yogi and model. Sjana most often posts photos and videos of her upside down in a handstand. Her insane flexibility will surely motivate you to sign up for your next yoga class. Sjana's separate food Instagram account, Nourish_Not_Punish_ offers healthy and delicious recipes mainly featuring fruit and vegetables.
ToneItUp: Tone It Up founders Karena and Katrina, personal trainers and lifestyle coaches, created a woman-centric workout system featuring a brand of fitness products, retreats, DVDs and nutrition plans. Their Instagram account features healthy meals, workouts and modeling shots.
Who would you add to the list? You can also follow us on Instagram for some added inspiration.
Let us know!
Did this post help you get closer to achieving one of your goals?