Sant, the Post-Workout Fruit Infusion Drink
When I meet an entrepreneur with a passion to make the world a healthier and better place, it's hard not to catch that same passion.
Kim LaPaglia, founder of the company bringing the Indian fruit infusion drink Sant to the world, oozes a desire to make people healthier while also enriching the global economy with opportunities. When I met with Kim at a Starbucks with my paper cup in hand, I didn't realize that she had given up both coffee and all disposable beverage vessels. Whoops.
But she hasn't always been caffeine-free and on the mission to infuse your water with an Indian Fruit. Kim, like many entrepreneurs, wanted to pursue something outside of the walls of corporate America. She had a passion for Social Enterprise – or businesses that seek to improve human and environmental well-being – and she dropped everything to move to India in pursuit of that passion.
Once she planted roots in India, Kim went down a road to wellness, learning more about things like following a vegan diet and natural, healthy remedies. Eventually,  she found the fruit from which Sant is created.
The super-food – a fruit known as Kokum or Garcinia indica – boasts health benefits ranging from promoting digestion, decreasing inflammation, cooling the body, balancing cholesterol and regulating sleep. It's also packed with nutrients including antioxidants, B and C vitamins as well as potassium, maganese, magnesium.
This fruit has been used in Eastern medicine for thousands of years, and is linked to the treatment of number of medical ailments. According to Livestrong, which quotes a laundry list of trustworthy sources, the fruit's benefits are wide-reaching:
"Kokum's major active ingredient is garcinol, a substance that has antibacterial, antioxidant and anti-inflammatory properties. It seems able to kill the H. pylori bacteria that cause ulcers, promote brain health by aiding the growth of neurons while stopping damage from substances that can oxidize them, and suppress production of reactive oxygen species which play a role in cardiovascular disease and cancer. It also contains hydroxycitric acid or HCA, an appetite suppressant, reports "Healing Spices." Kokum butter, an emollient similar to shea or cocoa butter, is often used in cosmetics such as lipsticks, moisturizing creams, conditioners and soaps."
Fresh from tree, the fruit looks like the love-child of an apple and a cranberry.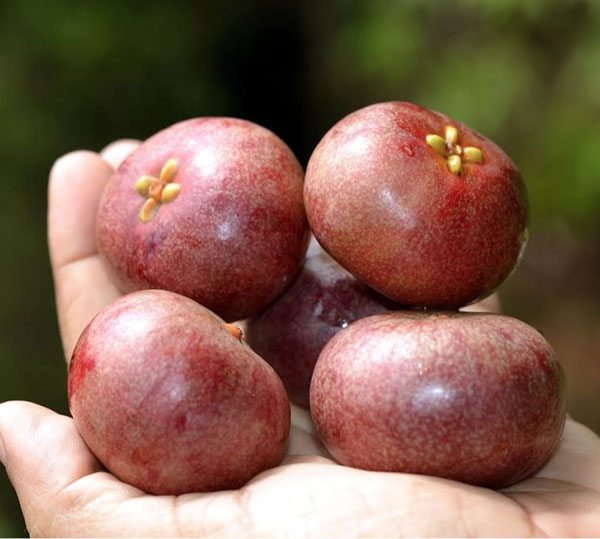 But, the magic of Sant happens is in the sun where the fruit is dried. After drying, the fruit shrinks down to a berry-size, which is easily dropped into hot or cold water to make an infusion. The fruit infuses into a tart, semi-sweet, refreshing drink, which tastes sort of like a cranberry juice.

Sant encourages consumers of the infusible fruit to enjoy the beverage out of a reusable bottle or mason jar, because "Disposable bottles are trashy. They are literally trash." But that's not where the social consciousness ends: Sant's business helps to bring jobs to the communities in India where the fruit is grown.
Increasing the demand for the fruit, Kim says, increases economic opportunities in rural communities in India. According to Sant, "there hasn't been the demand to command a good price to harvest the fruit – until now."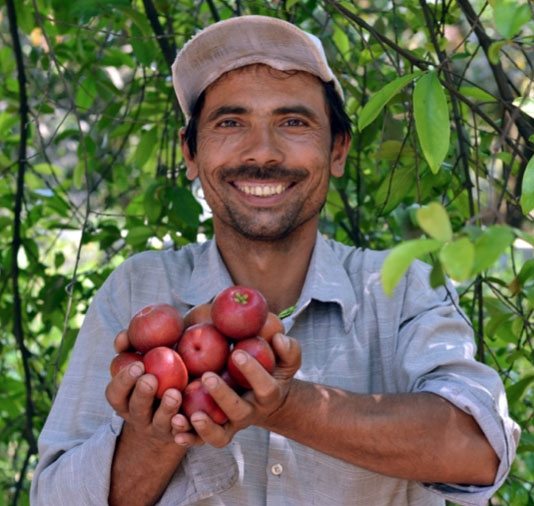 According to Sant's kickstarter campaign, which has already surpassed its goal of $10,000 with 20 days to go, the fruit can only be harvested for one month each year.  The money from the kickstarter will go to "the farmers and the women self-help groups to harvest this years crop."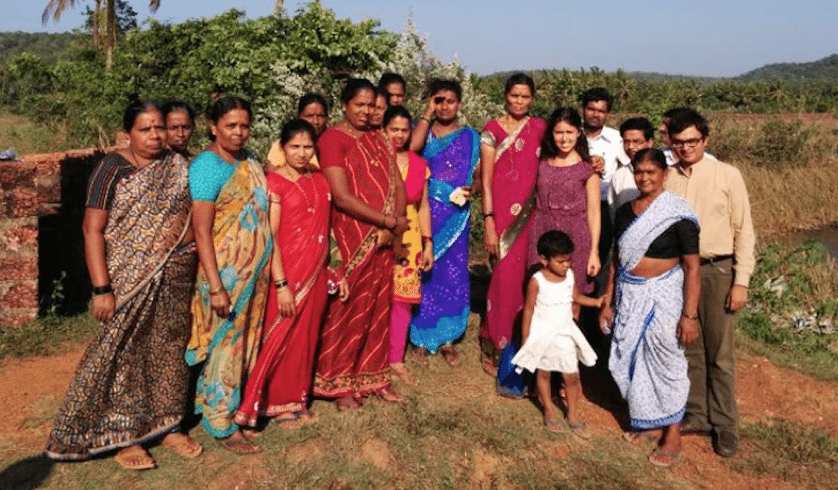 Want to try the drink for yourself? You can order online here.