Get Your Heart Rate Up with this Bodyweight Workout
I set a lot of goals. Right now, I'm trying to hold my handstand longer and longer. Sometimes they look like this: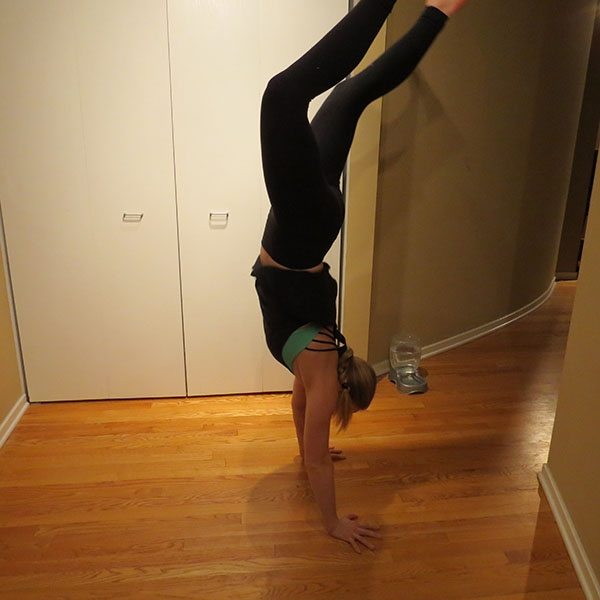 And sometimes they look like this.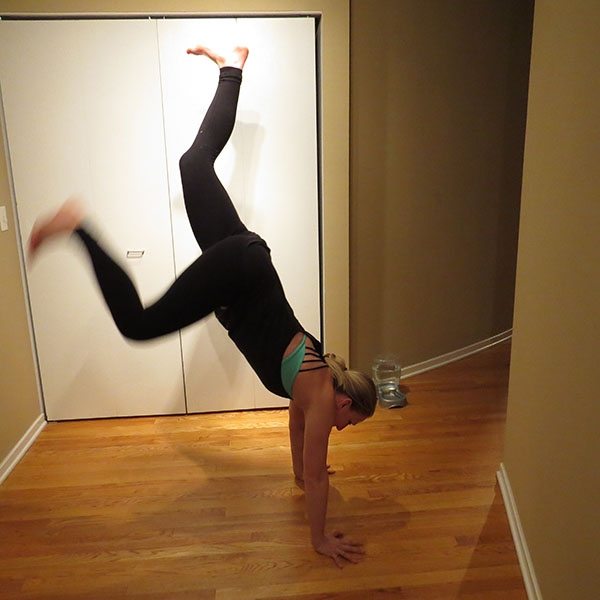 Either way, Hubs is charged with catching the photographic evidence. That's his goal, if by "goal" you mean "mandated weekly task."
But if fitting a certain number of workouts into your week is your goal and your sweat sessions are being interrupted by a late night at work or a travel day, you can rely on bodyweight workouts to fit a little HIIT into your day. A short workout is better than no workout and a short, intense workout can be better than a lackadaisical hour spent on the elliptical.
This week's workout seeks to keep your heart rate up for around 20 minutes (including your light warmup – make sure you're always warming up), and will have you working for :45 seconds with :15 rest with no additional rest between sets.
Need a playlists? We're theming our playlists at ENRGi Fitness this week (where you can find me teaching Thursday, Saturday and Sunday) and I went for a straight '90s playlist. Fantasy by Mariah Carey, anyone? Just say yes.

Here's your workout. Do it three times total.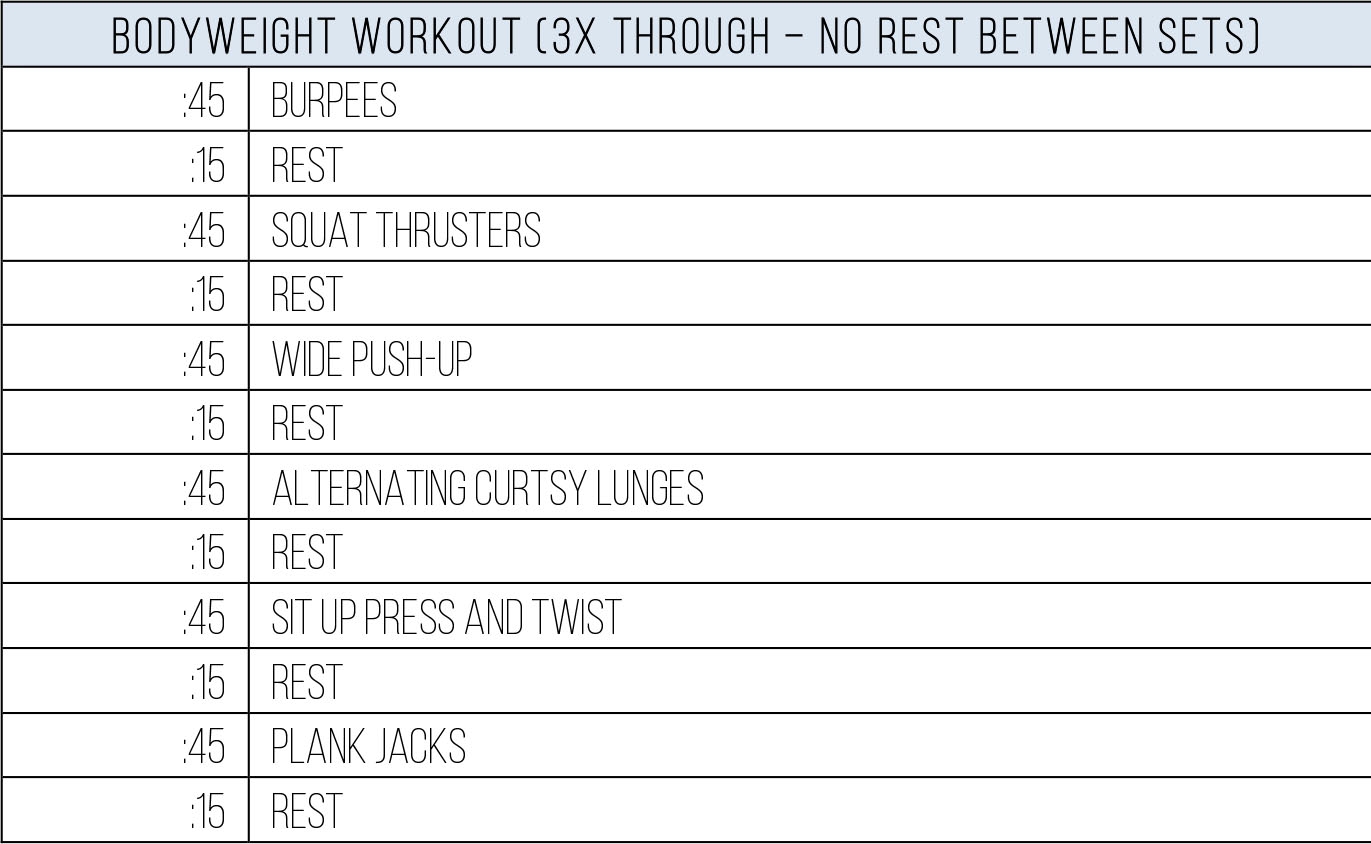 Burpees: From standing, plant your hands and jump or step back into a plank position. You can add a push-up to make the move more advanced, then jump or hop your feet back forward.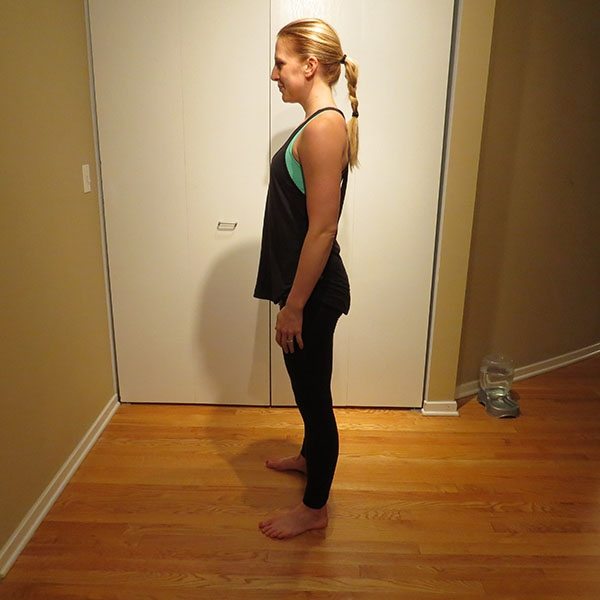 Squat Thrusters: Staying low in a squat, jump between a squat and a plank.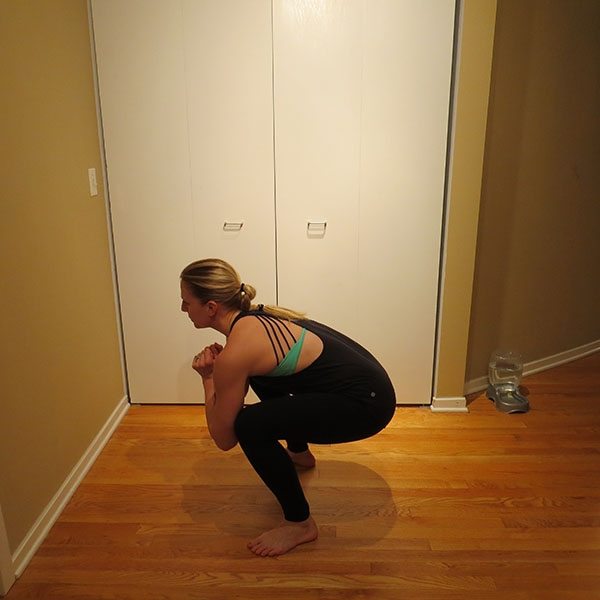 Wide push-ups: With your arms wider than your shoulders, lower down until your elbows are bent at 90 degrees and push back up.
Alternating curtsy lunges: Step your back, lunging foot behind and diagonal to your front foot, keeping your front knee bent as close to 90 degrees as you can and keeping your front knee behind your toe. Alternate.
Sit up, press and twist: Sitting up, bring your arms up high and twist to the right, lower back down to the ground then sit up and twist to the opposite side.
Plank Jacks: In a plank postion, jump your feet wider and narrower, like you're doing a jumping jack, being careful to keep your shoulders, hips and heels in a straight line.
(Disclaimer: This workout is not intended for the treatment or prevention of disease, nor is it a replacement for seeking medical treatment or professional nutrition advice. Do not start any nutrition or physical activity program without first consulting your physician.)