The Exercise Coach Comes to Lincoln Park
I am a true nerd in my day-to-day life, embracing data and technology to understand how I can improve. One gym that just opened its doors in Chicago's Lincoln Park, The Exercise Coach, uses data to create a truly customized fitness program for its members.
The program is one-to-one training during which a trainer takes a member through a 20-minute workout that's meant to max out his or her effort on weight machines and resistance. The studio boasts that it can change your body in just two sessions each week.
At first glance, the Exercise Coach gym looks like every other personal training studio you've seen before. A weight room with some machines that can be used to push, pull and get stronger. But upon closer inspection, you'll notice something missing from the machines: the weight plates.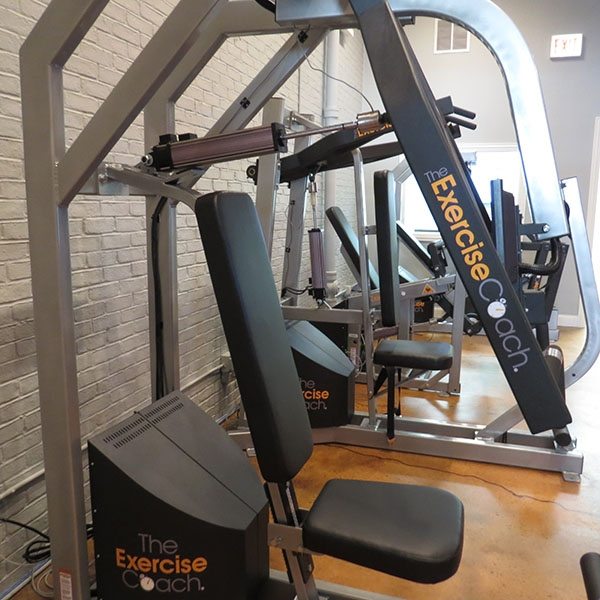 The machines at Exercise Coach use a proprietary system that enables the machine to give you as much resistance as you can handle at a varying rate, and allow you to track your progress over time.
I worked out with Jenna who took me through a "testing day," which was meant to measure my baseline strength and conditioning to help her build a program for me. We did three max effort test reps of a few strength moves including leg press, chest press, rows and some others. For each test, the machine would offer resistance that would increase with the force your exerted against it. Then the machine would pull against you as you resisted against it, which would increase its pull to match your resistance.
Wowza. This isn't the last time I'll say this: robots are taking over.
After establishing your baseline, your charge is to complete 5 reps that stay within your baseline average, which was conveniently displayed on a computer screen in front of your face.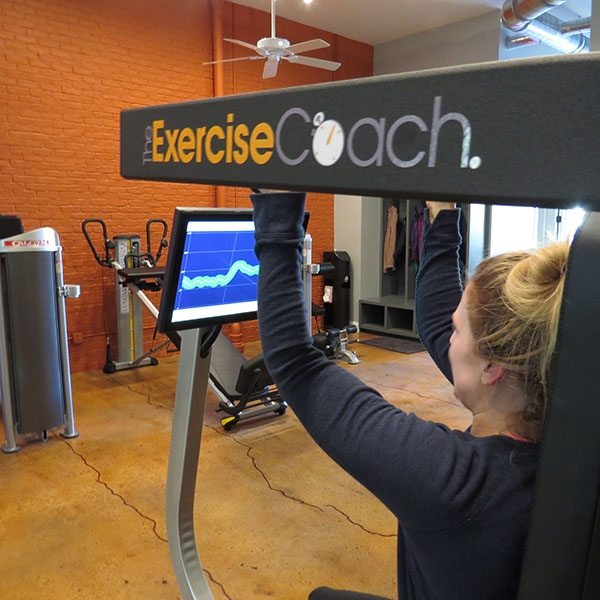 To finish our workout, we went through a final five minute interval workout on a super low-impact elliptical. Normally, my feeling for elliptical machines is one of great distain. But most people get onto an elliptical machine, watch some TV and cruise through 30 minutes of their day. This interval workout was six rounds of 30 seconds of lower intensity movement followed by 15 seconds of high resistance and high intensity work. Not easy and there was no Bravo on the screen in front of me. Just my performance numbers. I'm not saying Housewives wouldn't have made that easier.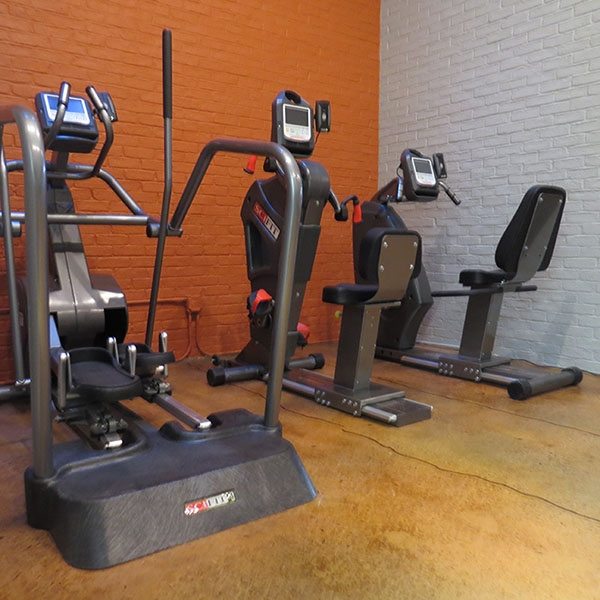 The Exercise Coach encourages people of all ages and genders to try the workout because they say the method is safe for all stages of life and that its effective in just 2 sessions each week, which can be great for the time-strapped among us.
Gym: The Exercise Coach, 1015 W. Webster Ave
Focus: The Exercise Coach focuses on personal training with bursts of intense weight-lifting and cardio with the help of advanced machines that remember your performance workout to workout.
Cost: $349/month
Money saving offers:
Every new member gets a free consultation