#Sweatworking at Power Sculpt Fitness 2/28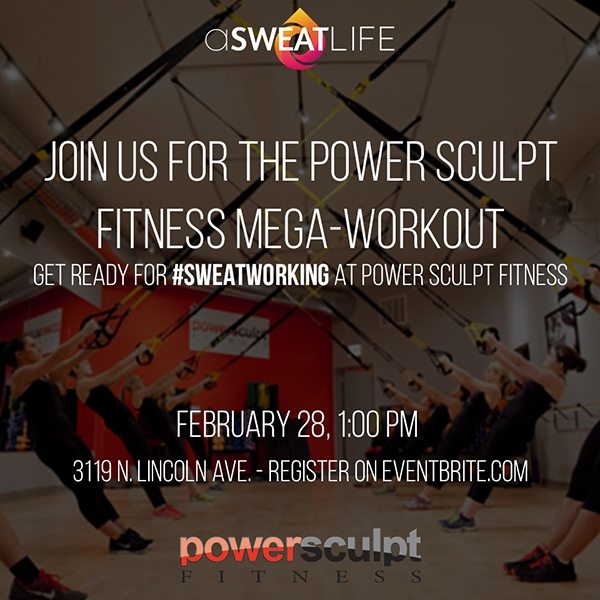 Every month, we host an event, asking fitness enthusiasts and newbies from across Chicago to pack a gym bag and devote just 90 minutes to a new workout followed by some solid community building. Get ready for an amazing revelation: February's #sweatworking will be our 12th event. We're about to hit our one-year mark people. Join us.
We're taking our monthly event that's meant to introduce you to some of our favorite studios and gyms across the city to Power Sculpt Fitness. Power Sculpt Fitness features workouts that promise to work every muscle in your body using a variety of props like TRX, BOSU, weights, bands and nearly everything else you can think of.
The first time I went to Power Sculpt Fitness, we bootcamped so hard, we literally fogged up the mirrors. Since, I've gone back and taken TRX classes, bootcamp and cycling.
What took me several sessions at the gym to try, you'll get a taste of, all in one day. We'll spend the first 60 minutes trying a killer combo that will showcase some amazing workouts this gym is known for: cycle, sculpt and bootcamp.
Following the workout, We'll mingle over healthy snacks and grab some goodies for the road.
Sound like something you're into? Be sure to meet us there!
Where: Power Sculpt Fitness, 3119 N. Lincoln
When: February 28, 1 pm
How do I sign up: Thanks for asking. You can sign up here!