Reliving #Sweatworking at Equinox
There are two things I love: bringing people together and group fitness. So every month, we host events called #Sweatworking across the city at gyms and studios that we're infatuated with. January 22, we filled Equinox in Lincoln Park's studio with people ready and willing to get their sweat on in one of Equinox's newest classes, ELIMIN8TOR.
ELIMIN8TOR takes your traditional circuit class and adds a twist. After going through a first round, participants in class get to choose exercises to eliminate from the next round and take a chance drawing a finishing exercise from a deck of cards
Our workout started with a warmup packed with props like sand bells, bands and a towel.
After the warmup, we went through eight exercises for one minute each, including a transverse lunge, a cardio dance party and anything you can think of with a sand bell.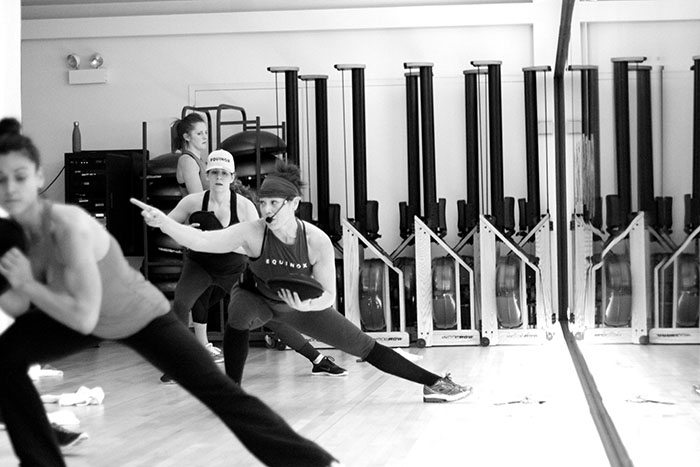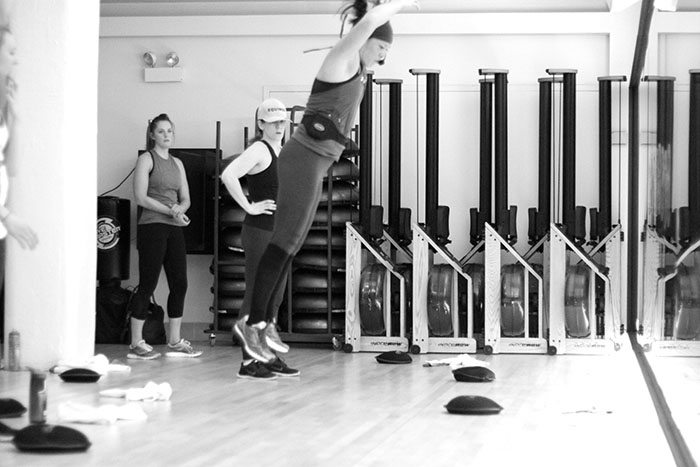 Between rounds, we got to sweat through a minute of something new, the finisher exercise, which included some partner planks.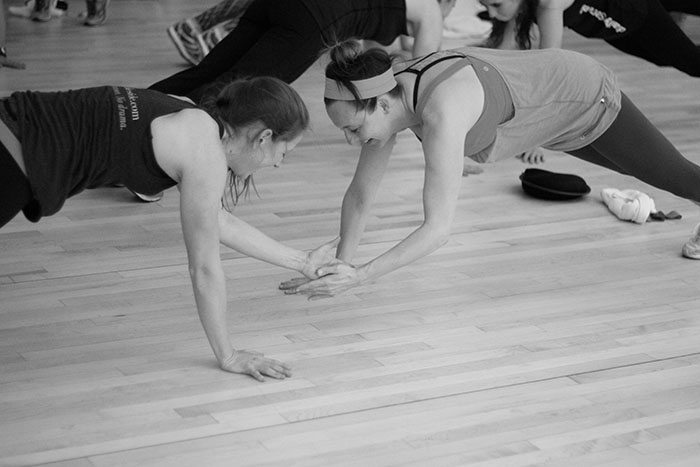 And some side planks.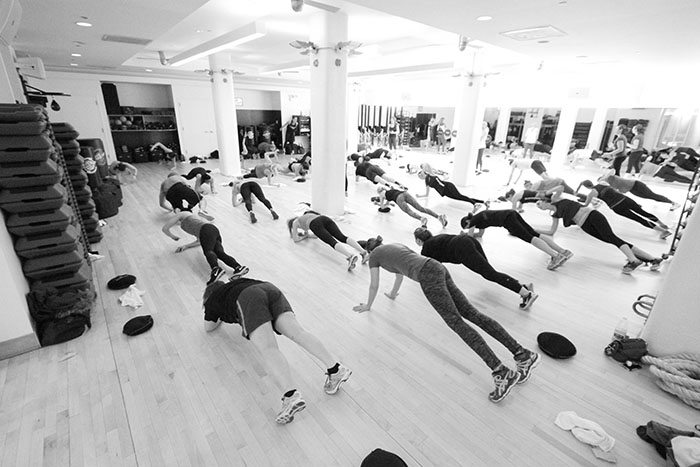 Each round, someone in class would be selected to eliminate an exercise from the circuit, which was a coveted title and a responsibility not to be taken lightly. In just 50 minutes, we got in a killer workout. Also, I think that we set the world record for biceps flexes in a photo.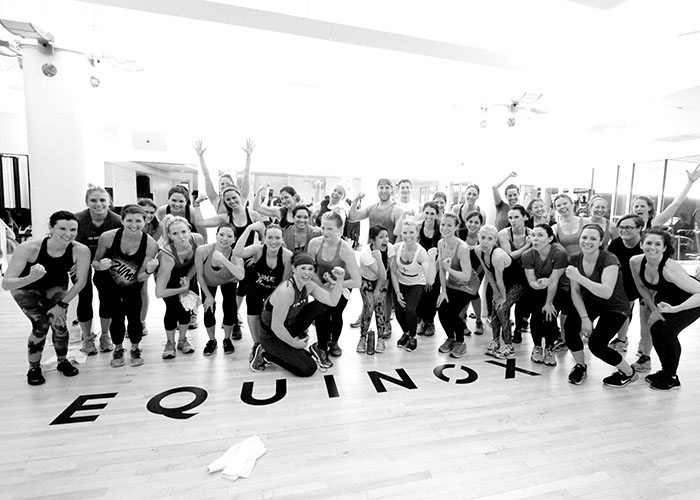 After class we grabbed in some snacks and goodies from MyFitFood, Mestrength
, Kind Snacks, European Wax Center, Vita Coco and Equinox. Bonus: everyone at #Sweatworking took home a complimentary 7-day membership to Equinox. So basically, everyone left sweaty, with snacks and satisfied.
Want to join us for the next #Sweatworking at Power Sculpt Fitness? Grab a ticket and join us!
Let us know!
Did this post help you get closer to achieving one of your goals?