Nominations Open for The Healthiest Workplace in Chicago Award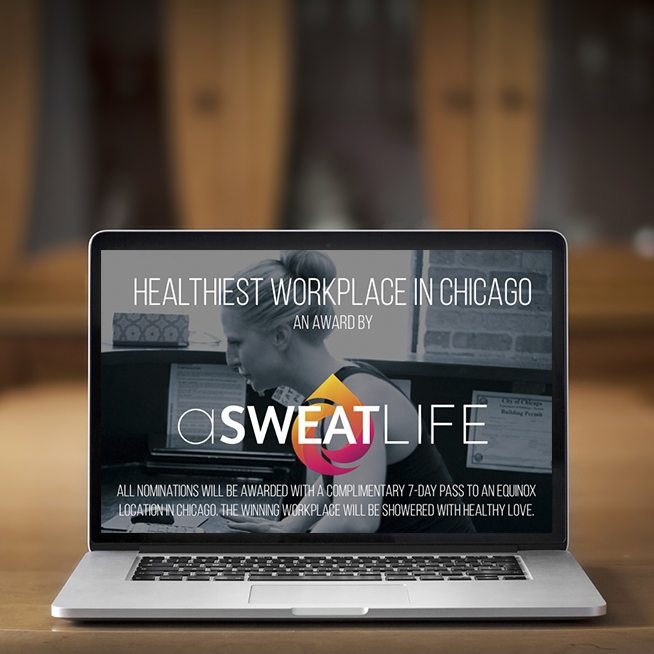 In the pursuit of a healthy life, everyone who is pushing you to stay on-track helps. Workplaces across the country have been getting on board the wellness train and adding healthy-living initiatives on top of the health insurance many have come to expect. If you've interviewed in the past two years, someone has definitely mentioned the word "wellness."
Some employers cart in healthy food, bring yogis together for a little zen, provide standing desks or strike deals with gyms for a reduced rate. All of these office-perks signal a commitment to the health of those chugging away in the open floor plan.
So we're asking you to tell us which workplace is the healthiest in Chicago. You don't have to work at the office you're nominating – it can just be a workplace you like or a place at which you aspire to work. All you have to do is tell us why. We want to hear about any initiatives that help employees achieve physical, mental and emotional health.
Nominations are open here from January 5-January 18.
Here's the best part: everyone who nominates a Chicago workplace will get a 7-day trial membership to a Chicago-area Equinox. We're pretty stoked about it too.
After the nomination process, the top 5 workplaces will be put up for a vote and one will walk away with the title of healthiest workplace in Chicago and some fantastic prizes including:
A workplace feature on asweatlife.com
A sweet award to display in-office
Private group fitness classed at Equinox for the winning workplace
Kind Healthy Snacks to host an in-office breakfast as well as stocking the kitchen with snacks
VitaCoco to host a hydration-break in-office
Factor75 to provide a buy one get one and a 15% discount for all orders
Tell us who you're going to nominate in the comments!
Let us know!
Did this post help you get closer to achieving one of your goals?