Flywheel Opens in Old Town with Flybarre in Chicago
Not that I'm keeping track or have been waiting with bated breath or anything, but I started emailing Lisa at Flywheel December 23, 2013 asking when I'd be able to take Flybarre in Chicago. So, needless to say, I got my butt in there for some total body toning last week when the studio opened.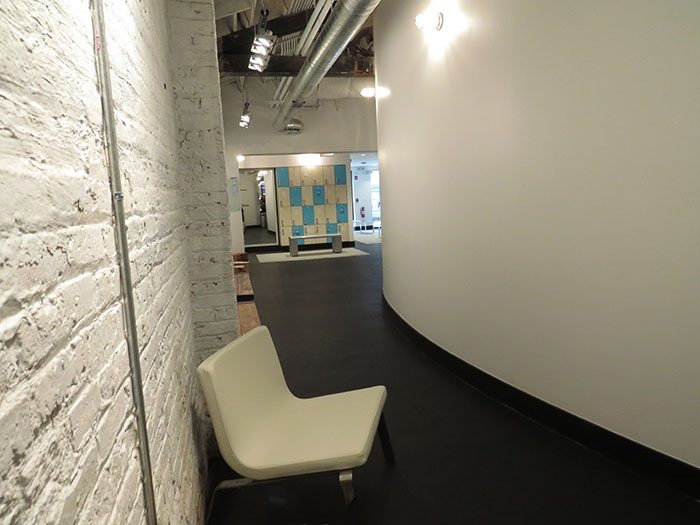 This beautiful new Flywheel location near North and Wells has the Flywheel classes you've come to know and love at the chain's Gold Coast location as well as Flybarre in Chciago, a total body toning class that takes place entirely off of the bike. The class size is small – a total of 18 people – so the the teacher can keep his/her eye on your form, which is always crucially important, but even moreso in barre classes where the littlest tilt in your pelvis or slant in your hips can dramatically change the exercise.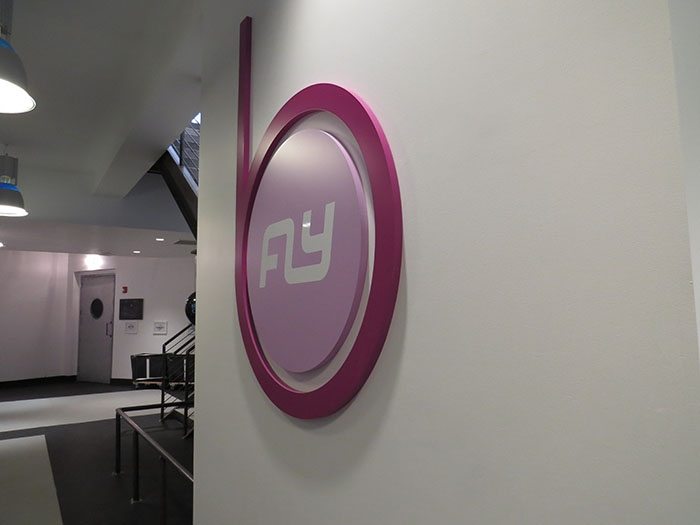 Flybarre takes what you may already love about barre – the total body toning that works you from head to toe, focusing on leaning out and lengthening the muscles – and combines that with upbeat music and a little bit of dance.
I took my class with April Shipp, who brought her knowledge and love of dance to the class. She revealed after class that she spent some time on tour with Chicago's own Kanye West, and it came through in some of the dancier sets of arm exercises.
But don't take the words "choreography" or "dance" to mean that this workout just a night out. We took our muscles to failure for each and every exercise starting with the arms, moving to legs, burning out the abs and finishing with some seat work.
My favorite, among many, leg exercises that April threw into the mix was a lunge that used the motion of the heel going forward and back to mix it up.
That looked a little something like this:
In addition to leg exercises that used the barre, we also used bands and exercise balls to make the leg series burn just a little bit more. Our final, seat series used a combo of these exercises, which I felt for approximately two days.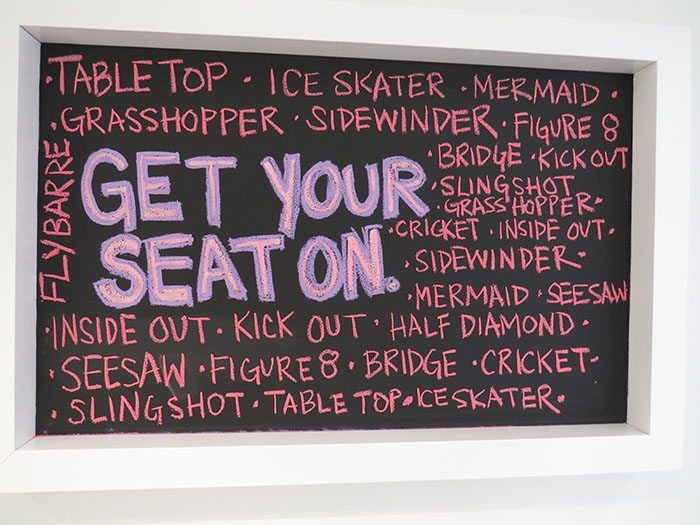 Get in there and try a class for yourself!
Gym: Flywheel Old town, 1653 North Wells Street
Class focus: Flybarre focuses on those lifting and toning motions that you're used to in barre classes with a fun, choreographed dance flair.
Cost per class: $25
Money saving offers:
First class is free
This studio is listed on ClassPass