Meet Chicago Trainer, Mike Mendoza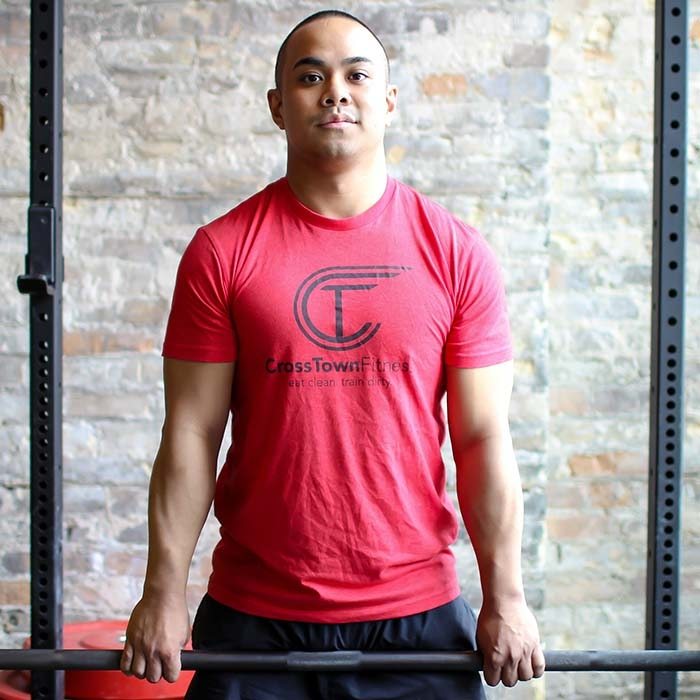 As a trained boxer and champion in martial arts with a yogi state of mind, Chicago trainer Mike Mendoza is highly qualified to offer his clients a unique perspective and motivation to help them achieve their health and fitness goals.
Mike began training and fighting at a young age in Washington D.C. before moving to Chicago where he began training world-class fighters at Team Curran MMA. Currently, he teaches at CrossTown Fitness and Title Boxing Club, both in the West Loop.
Mike's traditional training in martial arts, including Brazilian Jiu Jitsu and Tae Kwan Do, was spurred after a few older gentlemen demonstrated some superior moves during a fight when Mike was in high school.
"They kicked my ass, and it was because they had better conditioning," he explained. After realizing the importance of conditioning, Mike implemented a new training system for himself that focused equally on total body training, as well as refining technique.
In his past life, Mike had an office job in Washington D.C. However, once he was offered the chance to train fighters at Team Curran MMA, Mike picked up and moved without hesitation. There, he worked with world-renowned fighters, champions, professionals and anyone else who sought improvement. Mike continues his own study and practice of Brazilian Jiu Jitsu at Andre Maneco in the Ukrainian Village area.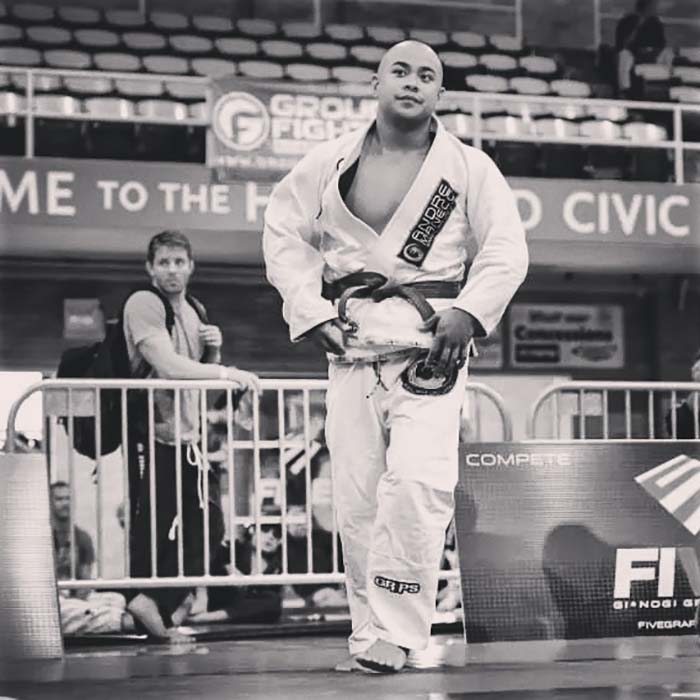 Mike genuinely aspires to help people improve their health and achieve their fitness goals. "I never give anyone advice or workouts that I don't believe in, and that I don't use myself," he said.
The most easily identifiable obstacle most people face when trying to achieve their fitness or weight-loss goals is finding the time. The first part of solving this problem is determining exactly what one's goals are, and how much time they need to dedicate to achieving them.
According to Mike. "There are 24 hours in a day. If you are willing to put in the work and the time, you can achieve it. Even if it's just for 20 minutes a day." No gym? No problem. Mike gives his clients home workouts to help them create a sustainable routine (and prevent excuses). "Don't let anything stop you from reaching your goal."
CrossTown Fitness offers high intensity workouts, but each class varies with every instructor. "Every trainer is so different, and I think this is what largely accounts for CTF's success." And when the gym is successful, so are its clients. Cross Town Fitness strives to make each class a unique and fun experience so clients find the workouts more enjoyable, and in turn more effective.
Mike's energy, strength and his wide variety of fitness experiences are what make him such an effective instructor at CrossTown Fitness. His experience in martial arts and boxing lends him the expertise necessary to help fighters learn and develop their own skills, and simultaneously get an extreme workout.
So how does he recover from it all? In 2008, Mike began practicing Bikram yoga. "After all of the strength and conditioning and the beatings, the body needs to recover and heal."
Mike explained that yoga helps increase flexibility and strength necessary for Jiu Jitsu, and also helps him work towards his personal goals. Learning to command his focus, breath, and energy helped him improve in many ways beyond working out.
An integral factor in Mike's success as a fighter and a trainer is the unconditional love and support he gets from his family, he says. Mike's parents, Rey and Mina, and his sister, Nicole, have been his biggest advocates through his various pursuits. "Without the support and encouragement they gave me I would not have had the success I've had. It's because of them that I know hard work pays off."
Let us know!
Did this post help you get closer to achieving one of your goals?