Get a Bollywood Style Workout with Doonya in Chicago
Doonya, a Bollywood inspired dance fitness class, fuses the fun of Indian dance with the intensity of your favorite sweaty routine. While you're guaranteed to break a sweat with a smile, the workout also promises that you can burn up to 800 calories per class.
But until just recently, we couldn't find Doonya in Chicago. When Nikki Desai, a certified Doonya instructor, moved to our city, she was determined to bring the method with her.
She landed at Indigo Studio, which is known for its fun dance-based classes including cheerobix, yoga/booty/ballet and zumba. Nikki demo'd the class at the studio for the first time and I was able to try it for myself. Every time I try a dance class I say, "I'm not that good of a dancer," but good dancer or not, this stuff is fun and when exercise is fun, you're more likely to go back.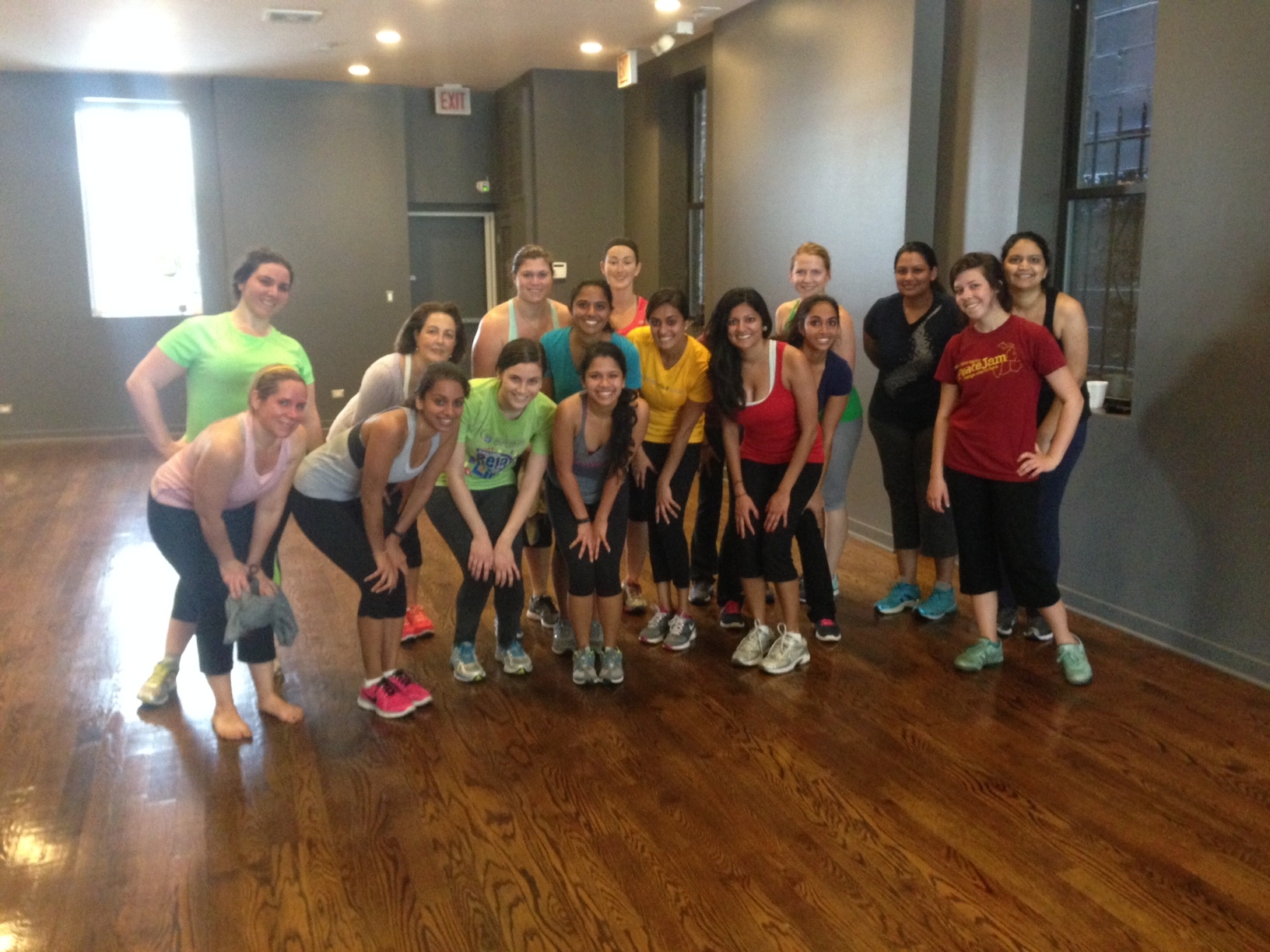 Doonya is a surprisingly difficult, sweaty, fantastic time with nods to Indian tradition and Bollywood culture – that culture comes through in the names of the dance moves and the music choices, which are often from  Bollywood movies.
The founders of Doonya, when introducing new choreography explain the music selection and its cultural relevance.
The culture all wraps nicely around the package that is an approachable dance class. The moves will leave you sweaty and totally spent, but can be picked up by even those lacking in coordination.
In the class I took, we got down. Choreography included versions of squats, lunges, kicks and crunches, and somehow throughout, I felt like I actually looked like I knew what I was doing. That could have been due to Nikki's superior cuing.
During one song, I believe it was MIA's Bad Girls, I actually got that same "omg I don't think my body can do much more of this" feeling that comes right after you've reached that burpee breaking point. This wasn't just cardio, these dances were designed to engage muscles too.
In 60 minutes, the entire room was lit up by smiles and by the end, I was total fatigued and felt like I had put in some serious work.
Want to try Doonya in Chicago for yourself? Classes will be offered at Indigo Studio starting Ocotber 14 on Tuesdays and Thursdays 7-8pm.
Gym: Indigo Studio, 735 N Lasalle
Class focus: A dance class that fuzes east and west through Bollywood inspired movements
Cost per class: