Strawberry Banana Smoothie With Oatmeal
I know exactly how you're feeling right now. Long weekend coming to an end. To-do list staring you in the face. You're going to need some serious energy to get through your day and all of those emails you've been ignoring all weekend. Plus you have fitness goals. A smoothie with oatmeal can help keep you full longer.
You can put a half of a cup to a full cup of oatmeal into any smoothie you already like or you can try this version. I'm fairly obsessed with this particular version of the smoothie. It's pineapple punch flavor is perfect post-workout
Ingredients:
1/2 cup oatmeal (I used oat bran for this, but I would recommend quick oats)
1 banana, frozen in slices (each week, I cut up and freeze the banana we haven't eaten the week before – comes in handy for smoothies)
1 1/2-2 cups frozen pineapple
1/2 cups frozen strawberries
2 cups almond milk
2 TBS almond butter
2 TBS agave nectar or honey
1 TBS chia sees (optional, but great for you)
Directions: Basically, you're going to combine everything into smoothie magic, but I took all of these photos, so let me lay it out.
Step 1: Combine oatmeal,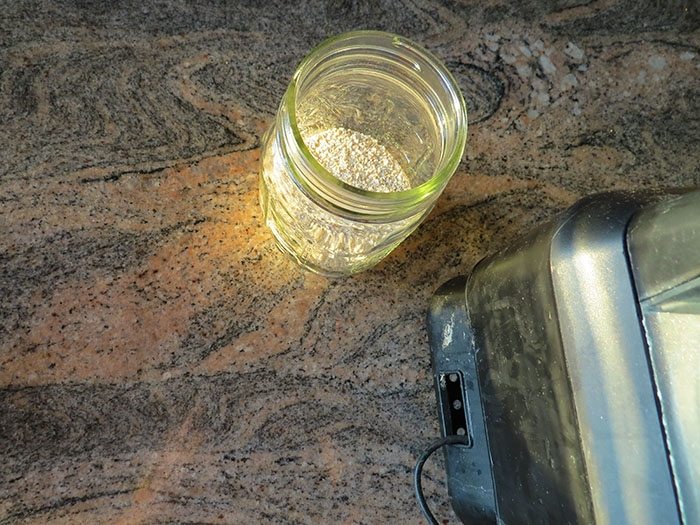 Frozen banana,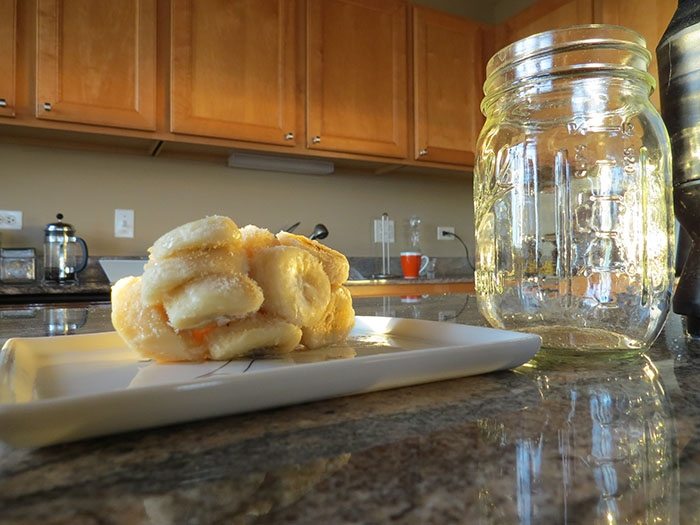 Frozen pineapple,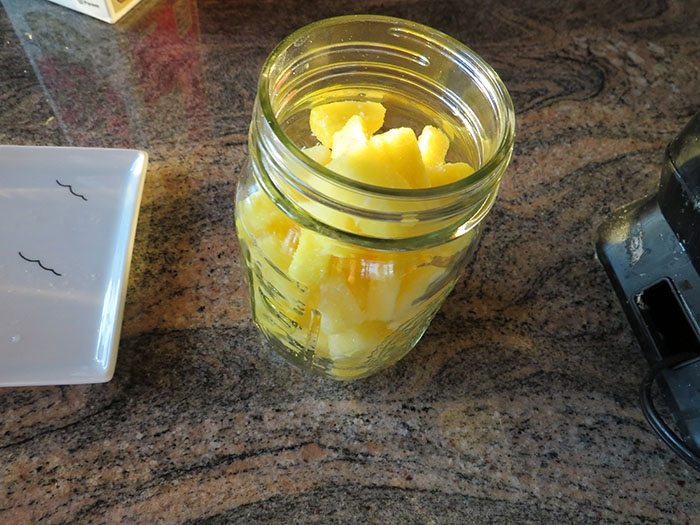 Strawberries,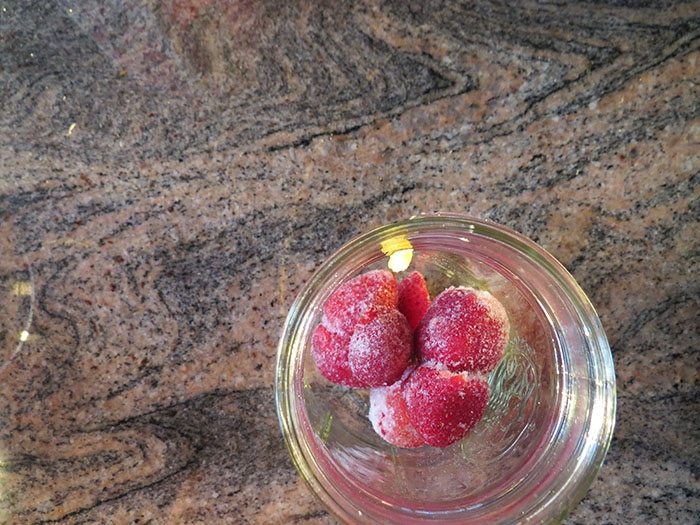 almond milk, chia seeds, almond butter and agave nectar.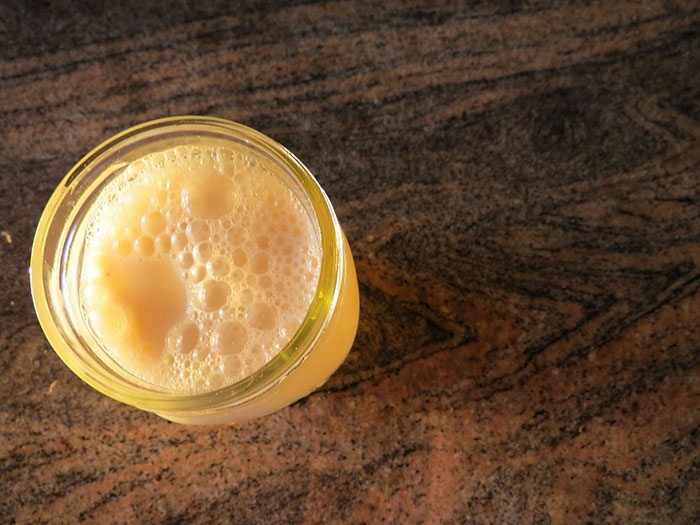 Step 2: blend!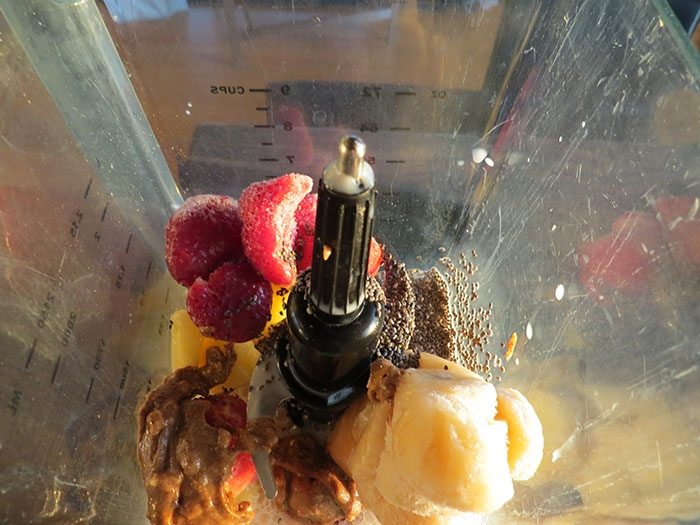 Step 3: Enjoy!