Lunch Bunch: Chia Seed Pudding and Chia Seed Oats
When chia seeds first hit the super food list, my immediate thoughts went back the days of porcupine chia pets that my sisters and I would watch grow in the kitchen window. So now I'm supposed to EAT these seeds?! Luckily, I've moved passed my 1990s chia pet craze and realized how great these seeds really are. This super food is packed with omega-3s and fiber, both heart healthy ingredients that will help lower cholesterol.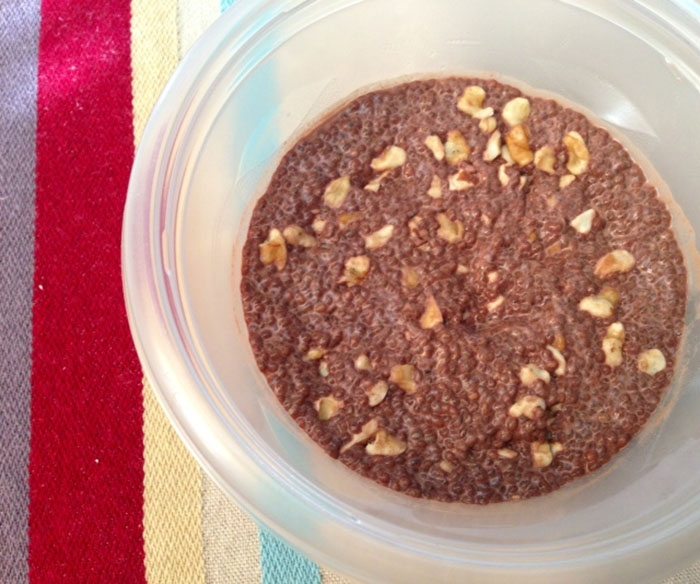 First of all, don't let these seeds intimidate you like the kale craze. Once you understand the food, it's as simple as can be! Chia seeds are very absorbent and create a gelatinous texture when soaked in a liquid, making them easy to mix into smoothies, cereals and baked goods. Chia seeds can also be sprinkled onto salads or crackers to boost your calcium intake.
Some weeks I feel like I don't even have time to sit down for lunch. I still, however, need to find substantial snacks that will keep me energized throughout that hectic day. For this week's lunch bunch, I've created chia seed pudding and chia seed oatmeal.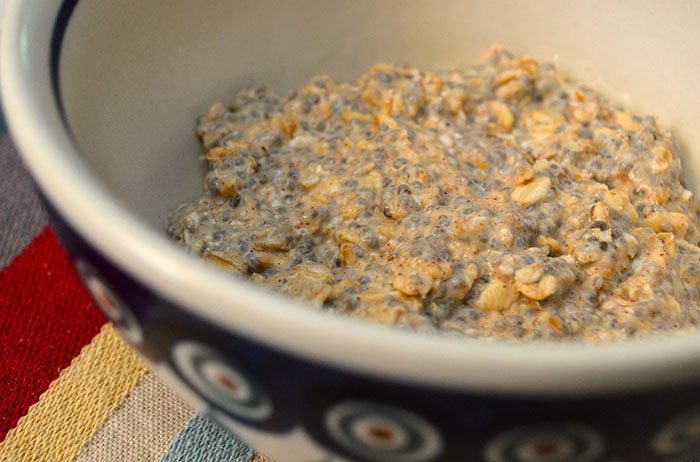 I make these on a Sunday night and dish into single serving Tupperware to bring with me to work.  I add fruit and/or nuts and call this either my 'lunch 1' or 'lunch 2' of the day. I eat every three to four hours to keep my glycemic index steady, so sometimes this translates into two smaller meals in the afternoon.
In both dishes, soak the seeds with the almond milk for a few minutes before adding the other ingredients. This will let it start forming the gel-like texture.  Immediately refrigerate once completed and note that these need to be made the night before to let the pudding set. The beauty of this week's lunch bunch, once you have made the base chia seed pudding – you decide what you want to add to it! I've given a few ideas for this lunch on the go, as well as two single serving options. Good luck grocery shopping!
Download the PDF here.