#Sweatworking at CrossTown Fitness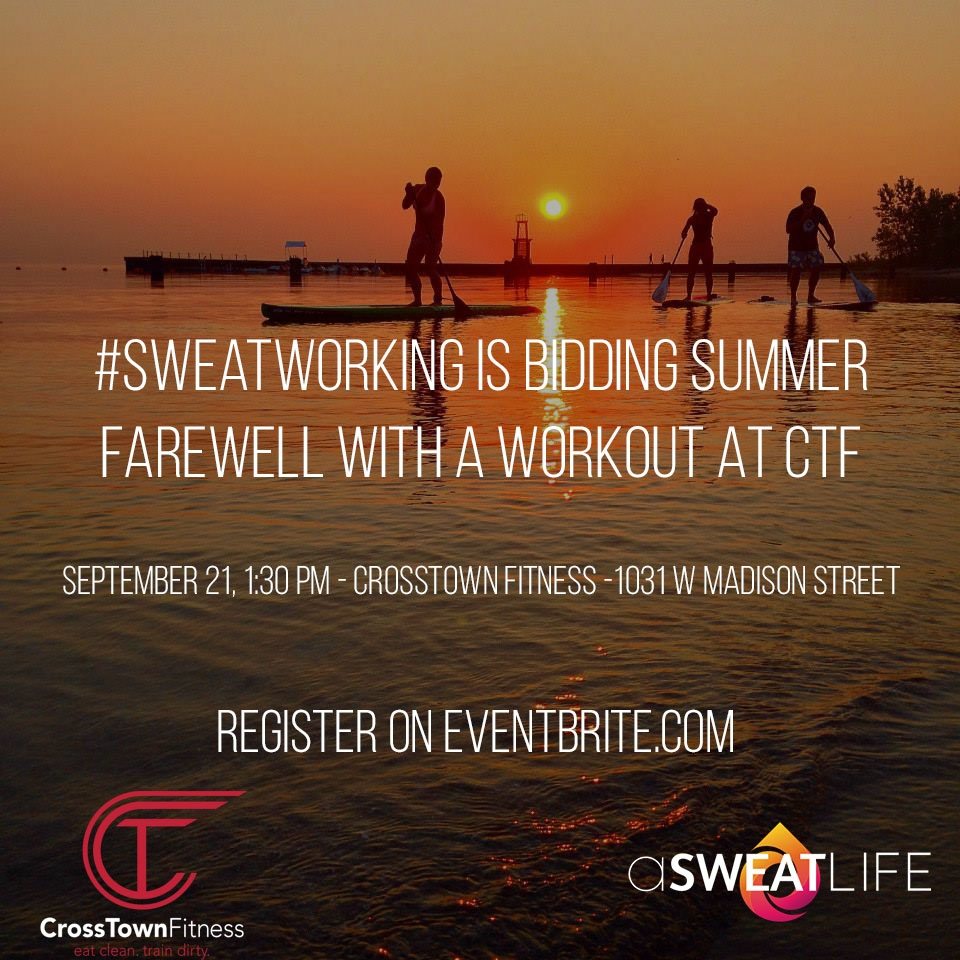 We work every month to create something unique and memorable as we put together #Sweatworking. The end of summer is staring us in the faces and instead of getting bummed about it, we want to give it the proper send off. And so, we've partnered with CrossTown Fitness to host a very special #Sweatworking that will take place on the last day of Summer.
We'll meet at CrossTown Fitness and work out wherever the weather allows, tricky weather.
As always, we'll grab snacks together afterwards as a reward for our hard work. Don't be scared off by the start time – the water is calmer earlier in the morning and we can assure you that it will all be worth it.
Sign up here. If you buy tickets in twos (ahem, bring a friend), you'll get a $1 discount per ticket
When: September 21, 1:30-3:00 pm
Where: CrossTown Fitness 1031 W Madison street
Why: To send summer off into the sunset. Until next year, summer.