Healthy Living 101 with Kristen Johnson of Mrs. Greens Natural Market
Ever kept your mouth shut when someone starts talking about how they're "eating clean," because you just really don't want to find out that goldfish crackers aren't clean? Or have you ever thought about what makes something a "real food" and what makes up everything else? You're not alone and there's a resource in Chicago to help answer your nutrition questions.
Kristen Johnson is a Registered Dietician and certified personal trainer who works at Mrs. Greens Natural Market (555 West Webster Ave.) and helps answer nutrition questions as an entirely free service to the community. Kristen said that she helps people with a variety of questions and nutrition needs, "I do a lot of nutrition consultations where I talk to people about special diets and healthy living in general. We call it healthy living 101."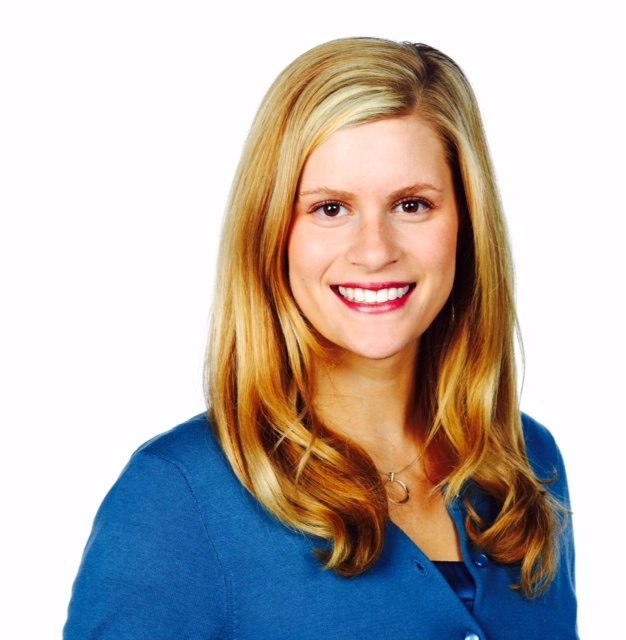 What's Healthy living 101? I sat down with Kristen to get her tips, crash course style.
Drink water
You know you're supposed to drink water, but nearly half of Americans aren't drinking enough.  Kristen emphasized water as the basis for a healthy life, "Really, you should be drinking half your body weight in ounces, if you're active, much more and then that can help with everything else. It helps with digestions, metabolism and energy. Change up the type of water. Get away from the filtered and distilled and get into spring and artesian waters, things that have more of the natural minerals just to hydrate you."
For most people, diets aren't sustainable 
We all have a friend or two who have had major success with a diet – whether that's low carb, paleo or some kind of detox. But for most people, those lifestyles aren't sustainable.
Kristen emphasized adopting healthy habits over limiting your diet. She said, "for the majority of people that I see, [a diet] is just not something that they can maintain, so we try to find them something that's not just a diet, but a lifestyle."
To develop that lifestyle, she says it becomes more about choosing whole foods than eliminating food groups, "It's fruits, vegetables, even some whole grains like oats and quinoa … If you're focusing more on the whole foods, you're not going to have to worry as much about calories, and so it keeps you full even longer."
Pay less attention to your food's nutrition facts panel and more attention to the ingredient list
If you try to break down everything you eat and keep track of it all based on the nutrition facts panel, eating can get confusing.
Kristen tries to eliminate that, by looking at what's just below your food's nutrition facts, "Going to school for dietetics, we learned a lot about calories and what's on the nutrition facts panel. I kind of steer away from that and just show people the ingredients list because that's where I think they can really learn, because I think it's too hard to think about how much fat you should be having, how much cholesterol, how many calories. But if it's real foods and it's a short list of ingredients, you know it's going to be good for your body. I always start there and I have them read the label and I ask, "What's in this? Can you pronounce everything?"
If you want to be healthier, you need to cook at home
 Kitchen-phobes, please pack your knives and go. Kristen says that, "Eating healthy goes back to cooking."
In the end, you'll benefit by know what you're eating and it's impact to your body. She says, "You really do have to cook and plan your meals ahead of time. You can go to some restaurants in the area, but then you have to worry about portion control and sometimes you don't know what's in your food. But when you're making your meals from scratch, it's a lot easier to be healthier."
But how does one actually put that into action? Kristen said, "Just cook a big meal most nights of the week and then you can take leftovers to work. Or maybe cook a bunch of chicken breasts and vegetables that you can throw on salads the rest of the week. It's pretty manageable to just plan ahead and then just cook food at home." 
It's not too late to start living a healthy lifestyle.
Kristen emphasized making small changes to try to better your life.
"You don't have to do everything overnight," Kristen said, "If water is something you want to focus on, and then maybe you start to add some fruits into your diet and then maybe some healthy fats … Just taking small steps and just working with what works for you."
Want to try a whole foods trail mix? Throw together Kristen's Muscle Recovery Trail Mix.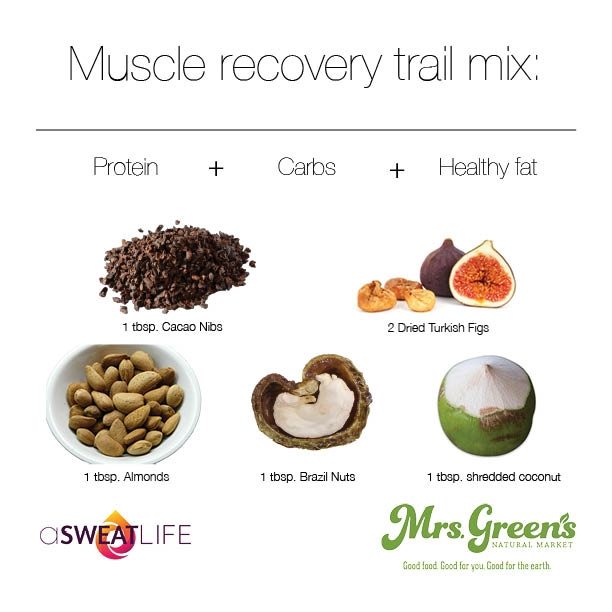 Let us know!
Did this post help you get closer to achieving one of your goals?