Donate to Bright Pink with aSweatLife and CrossTown Fitness
Each year Chicago's own Bright Pink helps women across the country by helping to prevent  breast and ovarian cancer and by offering support to high-risk people. If you've ever known anyone impacted by breast or ovarian cancers, this is a cause that will speak to you.
Each year, health and fitness enthusiasts across the country are given the opportunity to help Bright Pink as a part of its annual Fab Fest. Fab Fest is more than workouts, it's "Bright Pink's signature mission-focused fundraiser where hundreds of women gather for a day of fitness activities, wellness seminars, life saving breast and ovarian health education and more." You can sign up to attend Fab Fest here.
Leading up to Fab Fest, CrossTown Fitness is working to fundraise for this amazing cause, which is great news for you. Here's why:
CTF just answered the question, "where should I work out this weekend?" For you. CTF's head trainer Betina and I will be co-teaching a donation class. We promise that you'll get in a good sweat while doing good.
Here are the details:
When: Sunday 8/17 at 1 pm
Where: CrossTown Fitness 1031 W Madison
How much: Suggested donation is $25
If you can't make it Sunday, but you want to donate to Bright Pink as a part of asweatlife.com and CTF's fundraising efforts, you can share a little love here.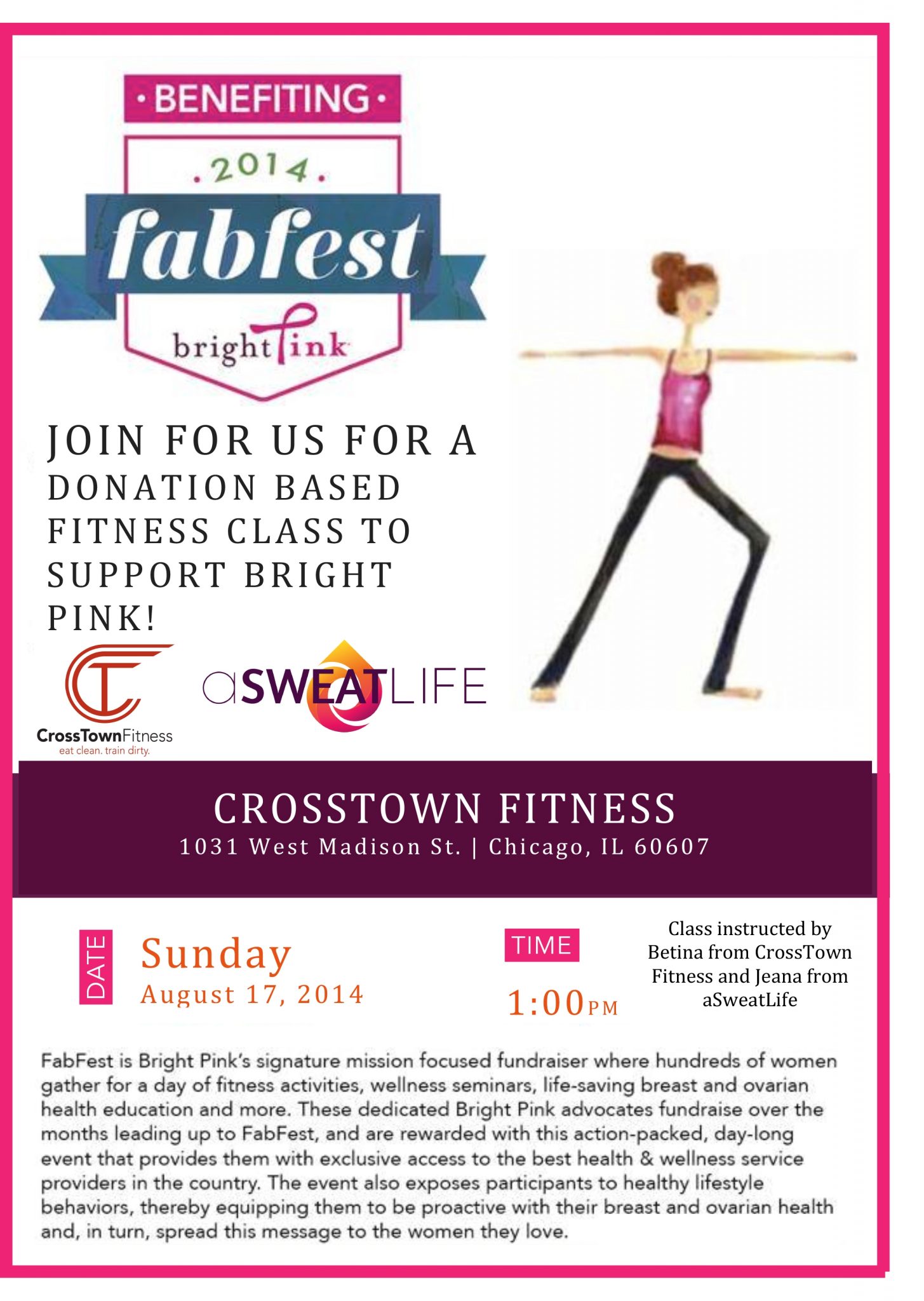 Let us know!
Did this post help you get closer to achieving one of your goals?