Building a Support System
The people around you matter. More than just to your mental health, but to your physical health too. Your friends, family and colleagues can steer you towards better physical health or worst physical health. People who have naysayers in their life, saying, "Don't work out" are way more likely to stop exercising than those who have a support system filled with people who tell them they can and should take the time to get to the gym.
So what should you look for as you build your network of supportive people? Here are are four ways to make are you have the right network in place:
They never say "can't."
Remember Eeyore, that gloomy donkey who was constantly losing his tail on Winnie the Pooh? He seemed like a total drag to be around. If you have a dark cloud among your friends, you know that the second you tell him or her about something that you're excited about or a goal that you're working towards, they're just going to rain on your parade. Unless that downer is your roommate, family member, best friend or significant other, the solution may be to stop telling them about the things that you're excited about, like your health. If that person is your  roommate, family member, best friend or significant other, you may need to have a firm, but empathetic conversation about why their support matters to you.
The people in your life who say, "how can I help?" or "I'm so proud of you," or "keep going," are they people who will drive you to meet your goals. Find those people and schedule quality time with them.
They take note when you tell them something is important to you.
When you're making it a priority to fit more physical activity into your week, a support system will help you to do that. If that's your boss, they may allow you to enact the "an hour and a shower policy for lunch," and if that person is your significant other, they may take on some morning chore (like walking the dog or making breakfast) to ensure that you can get to the gym.
If this stuff isn't already happening, remember, your boss, significant other, family and friends aren't mind-readers. You need to have a conversation with these key people to tell them that you need their support. Remember to reciprocate.
When you ask, they come along with you.
Is there something you're really passionate about? A new experience you want to try? People in your support system may not be at the same place you are in your fitness journey, but when you need them or invite them to something important, they put their gym shoes on and come calling.
At my bachelorette party, the ladies in my life understood what was important and came together to support me. In Nashville, after a night of non-sobriety, seven of my friends got up, put on matching t-shirts and killed a workout at Barry's Bootcamp.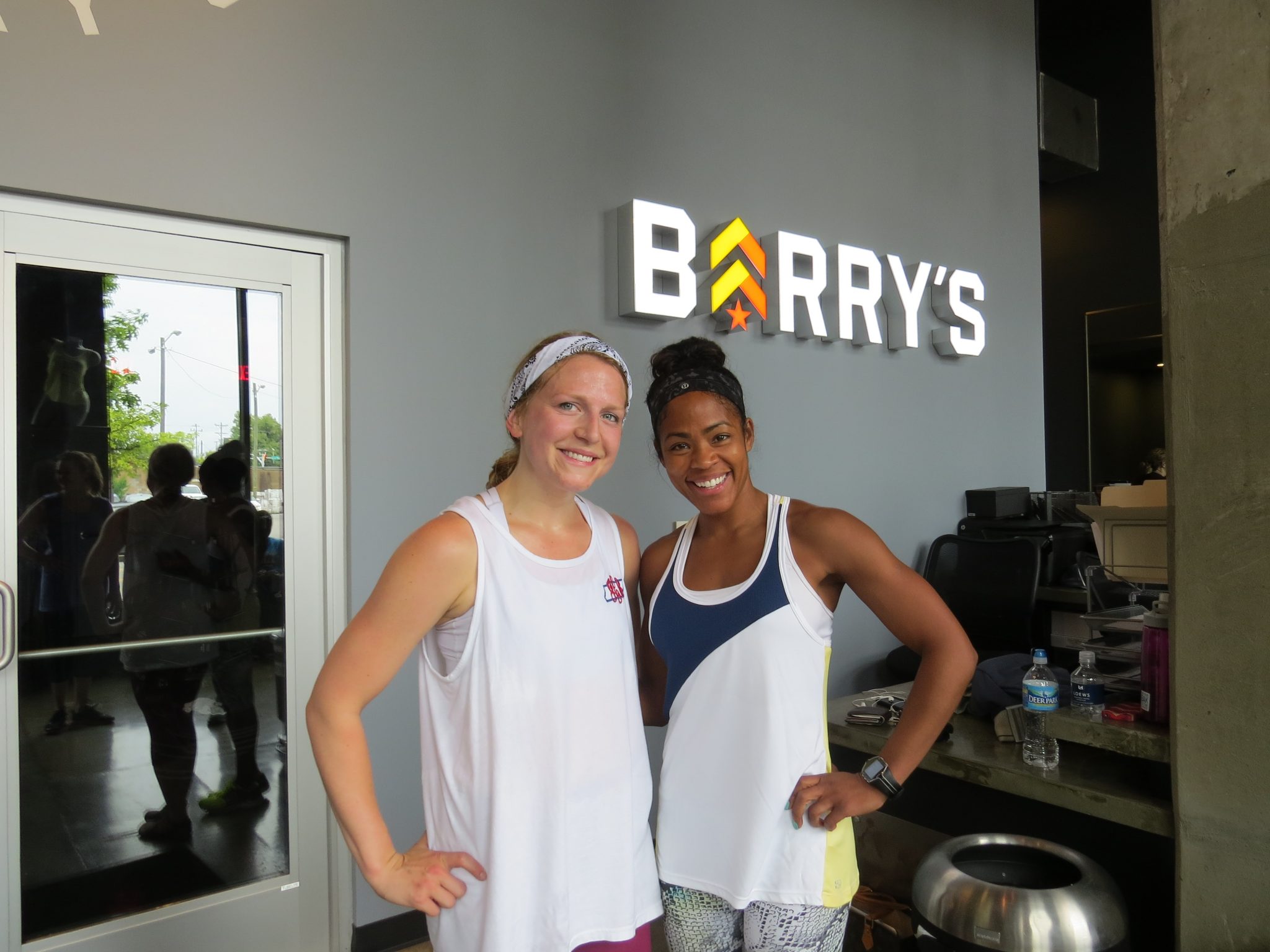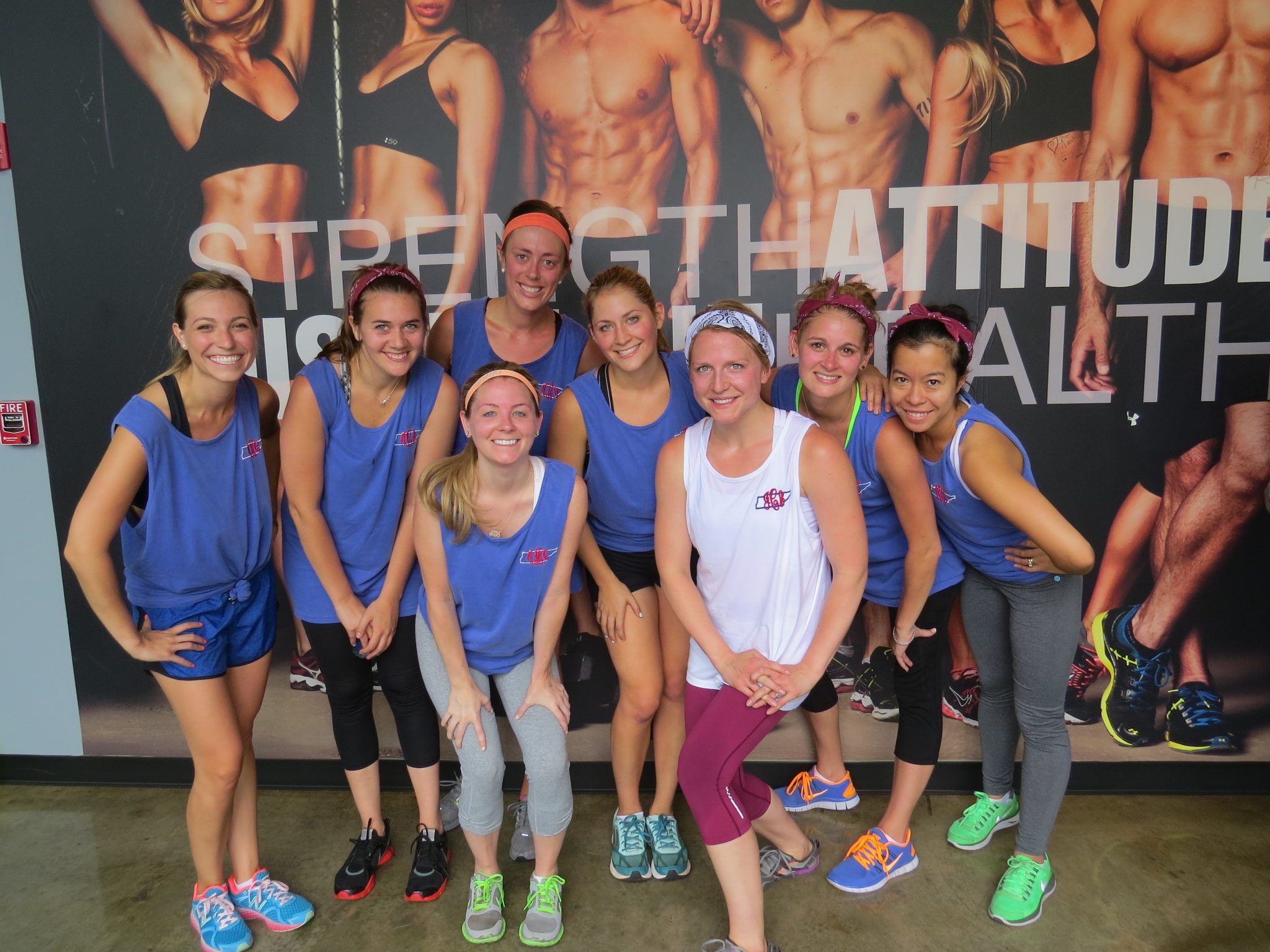 Find the people who say, "yes" without hearing the end of the sentence that starts with, "It would me a lot to me if you came along to …"
They mention progress, not setbacks.
Do you have someone in your life that always notices when you're working hard and says something to cheer you on? Build those relationships. On the contrary, when you find the energy zappers who point out when you fall short or don't meet your goals, pull back.
Whether this person is just casually pointing out that that they noticed you miss your goal 5k time or that you chose a bagel instead of fruit, it doesn't help your cause to feel shame. When you feel shame surrounding a goal, whether that's because you don't think you can meet it or you've slipped up along the way, you're more likely to withdraw from the goal entirely.
Energy zapping people make you feel defeated and you don't need that.
So what do you do if you don't have a support system?
Try these 7 tips from Fitness Magazine, go to a running store and ask about group training. In Chicago, NTC offers ways to connect with people who have similar goals almost weekly. But most importantly, if you want to build a supportive group of people, you need to BE supportive to those around you. Positivity is contagious and when you are interested and empathetic to those around you, the'll return this big favor.