Watermelon, Cucumber, Mint Salad Recipe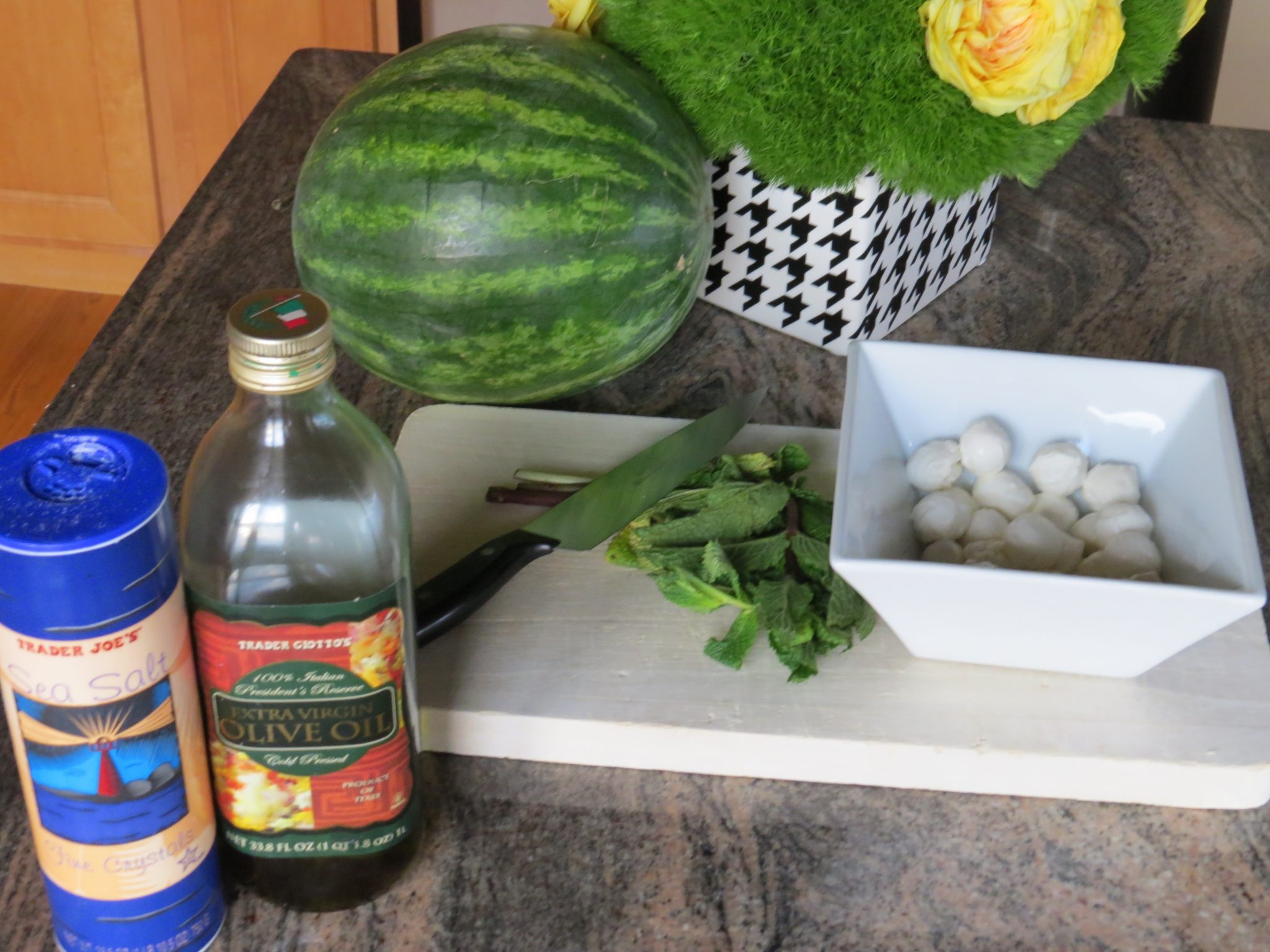 This super-simple, but completely delicious watermelon, cucumber, mint salad recipe will take all of 10 minutes to pull together, but its flavorful enough to impress even the foodiest of guests.
I had something similar to this at Eataly over the weekend and immediately pulled fiancé down the street to Trader Joe's to get the ingredients to recreate it. A 10-block walk carrying a watermelon in a grocery bag is good preparation for American Ninja Warrior, for which I hear finger strength is ESSENTIAL. And ladies can be American Ninja Warriors too.
What's great about this super-simple watermelon, cucumber, mint salad is that there are texture differences – soft mozzarella and crunchy fruits and veggies, flavor differences – sweet fruits, fresh mint and cucumbers and savory salt and olive oil.
I crunched the numbers and that's a formula for a perfect summer salad.
Ingredients:
2 cups of 1/2 inch cubed watermelon
1 package Trader Joe's Ciliegine Mozzarella
1/2 large cucumber
10 mint leaves chiffonade cut
1 1/2 TBS olive oil
1 TBS sea salt
Directions:
1. Cube your entire watermelon into 1/2 cubes, set aside 2 cups for this recipe and the rest for snacking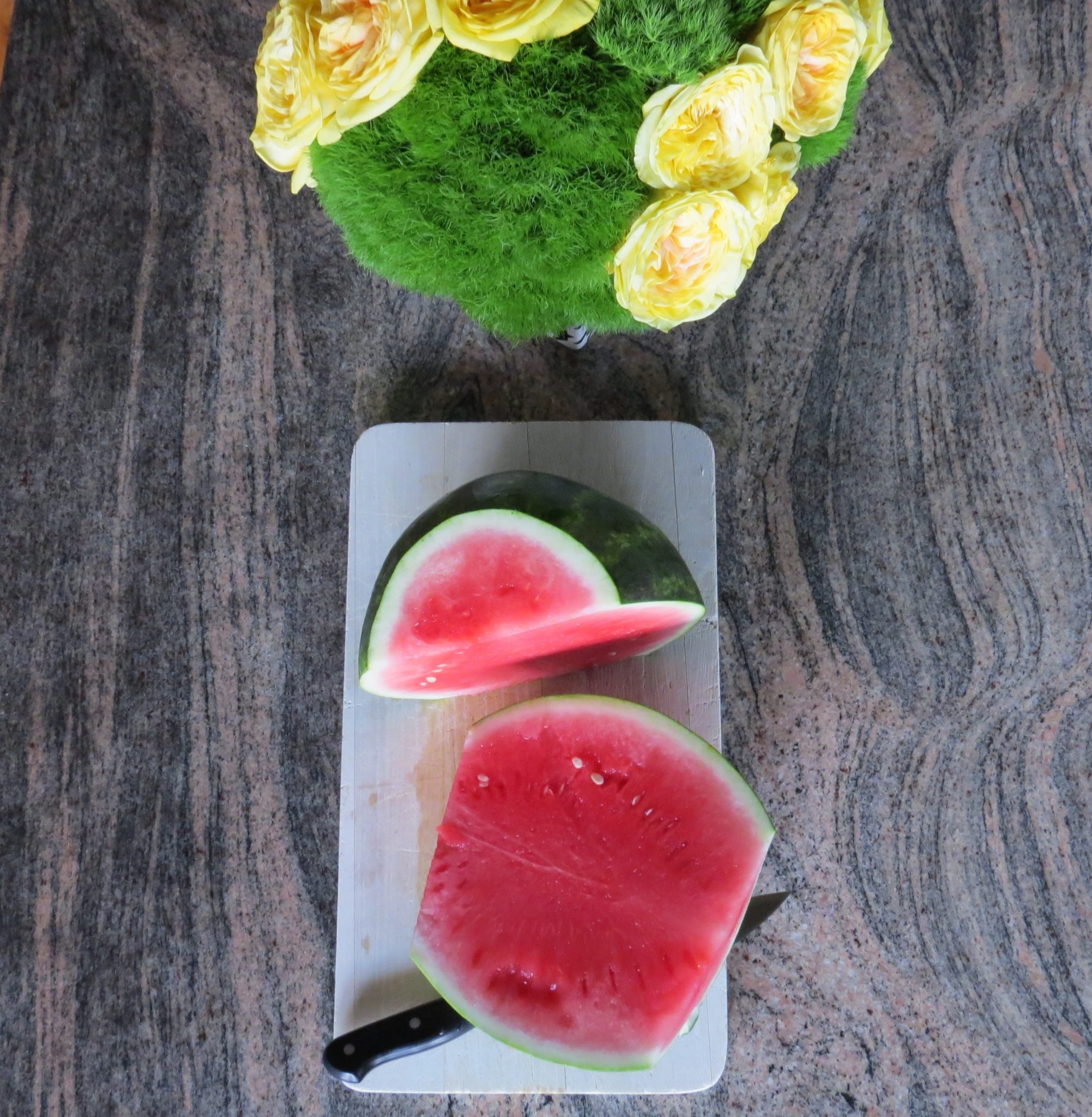 step 2: thinly slice 1/2 of a cucumber and cut slices in half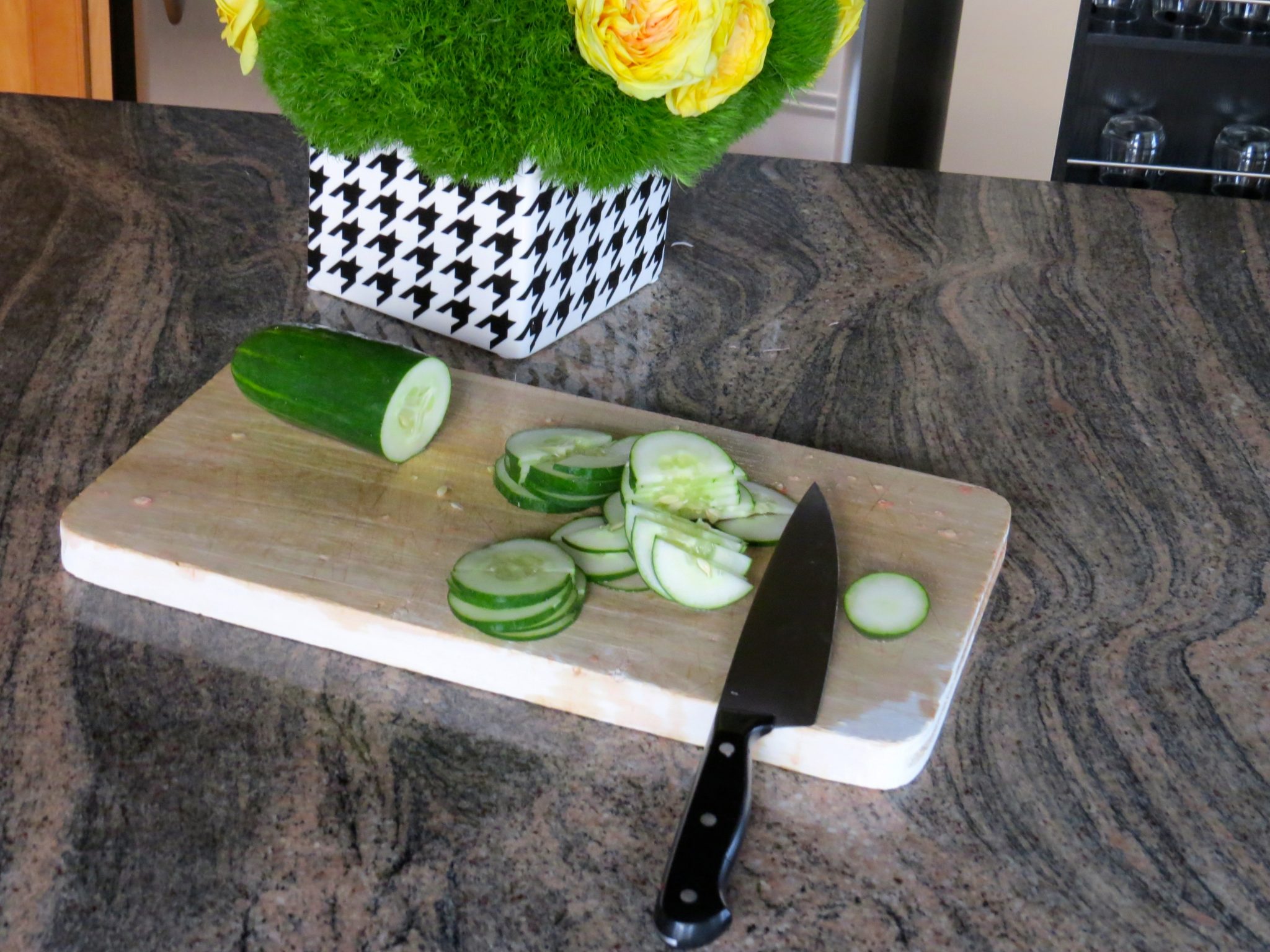 Step 3: chiffonade your mint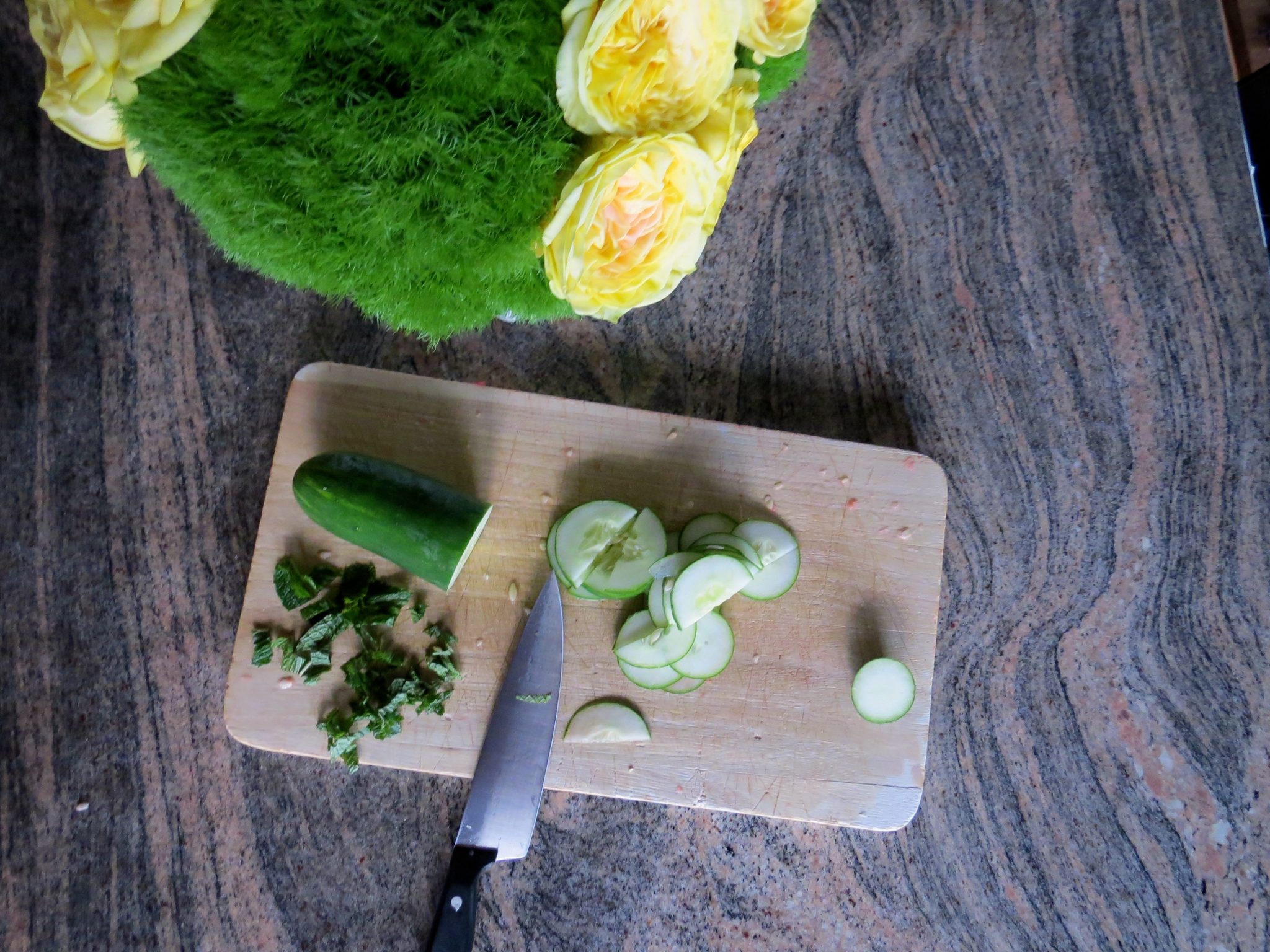 Step 4: toss together drained mozzarella, olive oil, watermelon, cucumber and mint. Sprinkle sea salt on top and enjoy.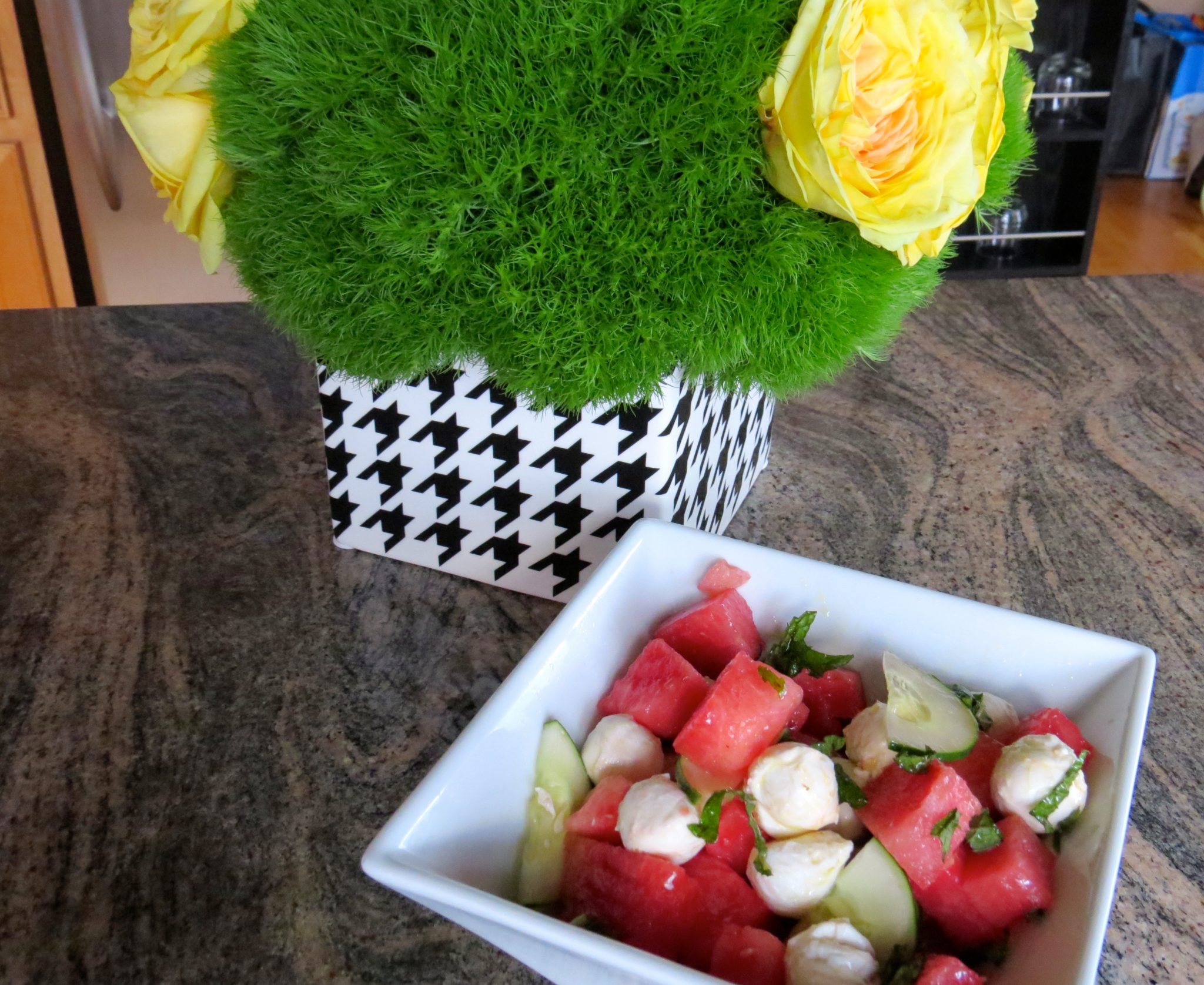 Did you like the floral arrangement that graced my kitchen island? Those beautiful flowers were were courtesy of Kalla and came with wine and chocolates. Girls' night win. You can give this amazing gift too here.