Bodyweight Workout Using Your Broom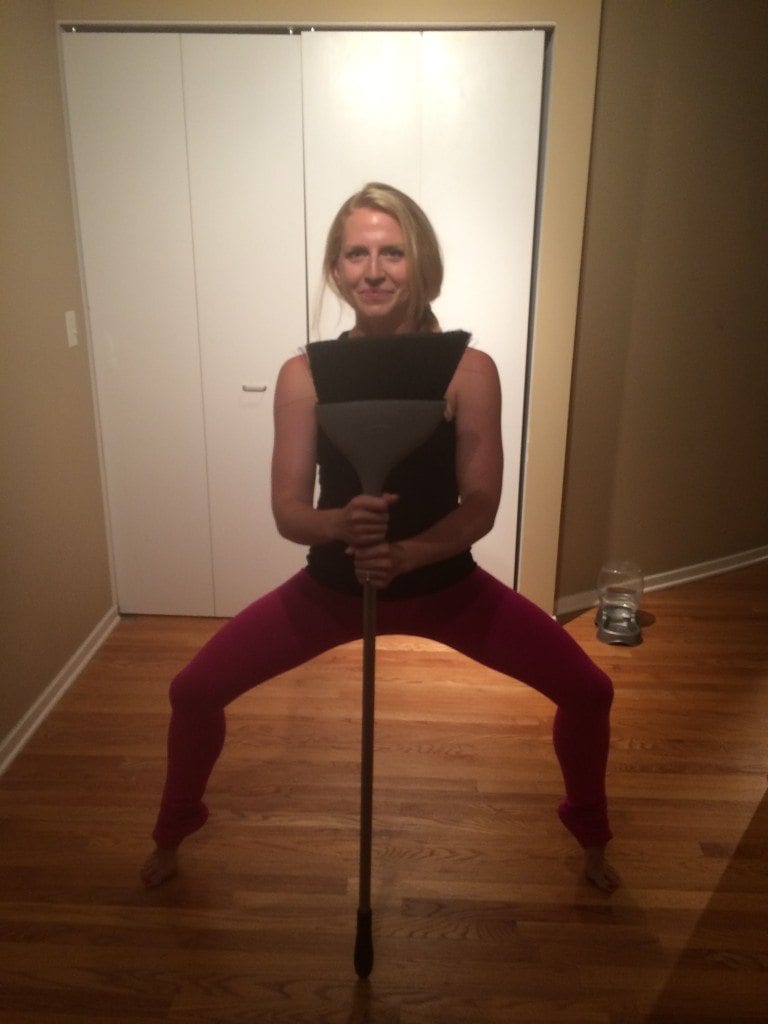 You can get a complete workout with just your bodyweight, but because we love variety, sometimes it's fun to include some at-home props in our bodyweight workouts.
If you look around your home, there's plenty to work with and build a workout around – walls, chairs, couches and doorways. We've posted an entire workout series using a towel and a slippery floor, like hardwood. Other additions to consider when adding to your no equipment prop arsenal: milk jugs or cans of beans.
A broom can be replaced with a mop, a PVC pipe or a dowel. This series is meant to challenge you with total body movements with a little cardio built in. Repeat three times for a 30 minute workout.
This week's playlist steals some favorites from Spotify's New Music Tuesday Mix and includes songs to make you perk it up even if it's 7:30 pm and you're on-the-fence about a workout. Drake says it's go-time.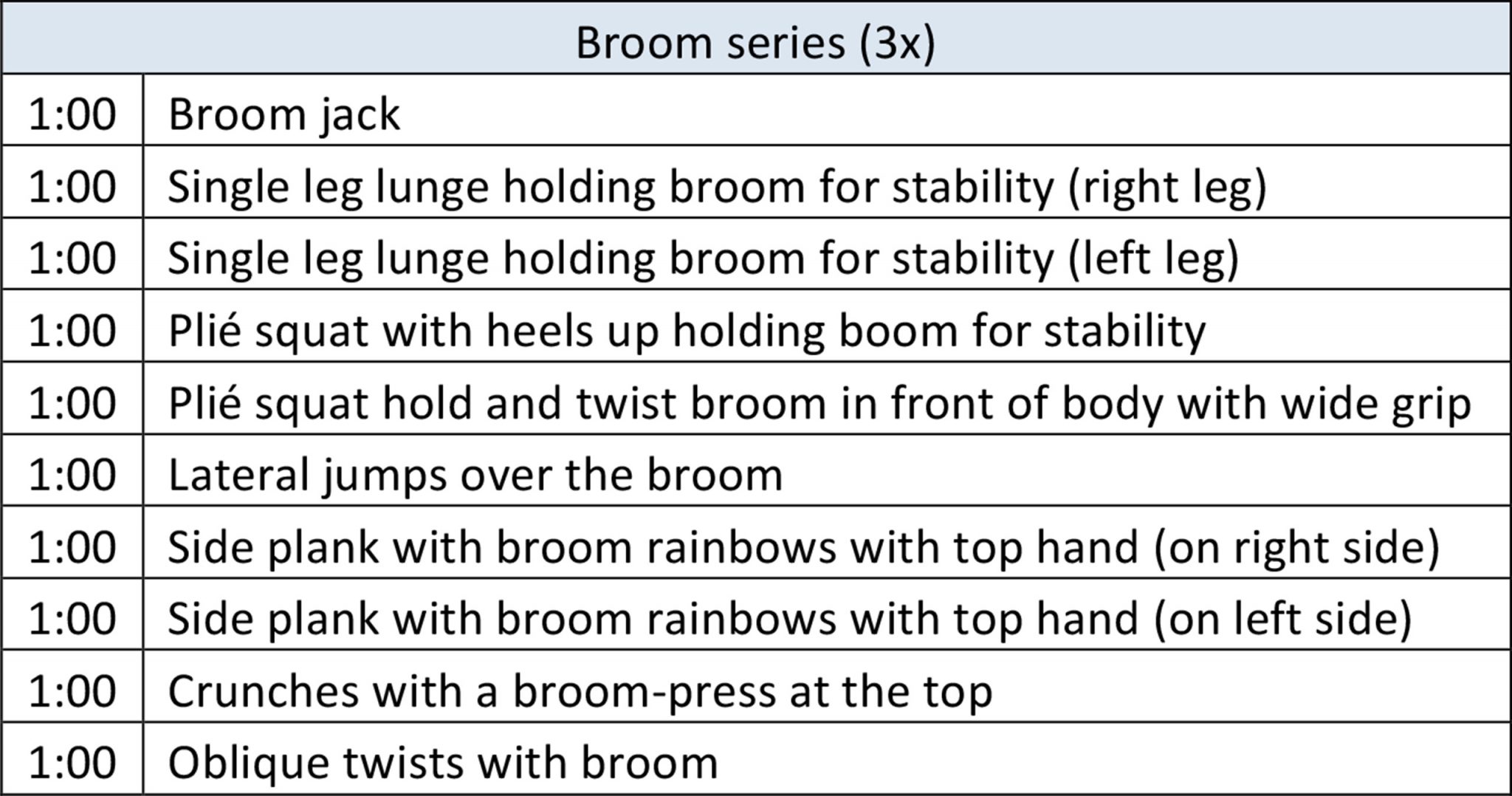 Broom jack:
Single leg lunge holding broom for stability:
Plié squat with heels up holding boom for stability:
Plié squat hold and Twist broom in front of body with wide grip:
Lateral jumps over the broom:
Side plank with broom rainbows with top hand:
Crunches with a broom-press at the top:
Oblique twists with broom:
(Disclaimer: This workout is not intended for the treatment or prevention of disease, nor is it a replacement for seeking medical treatment or professional nutrition advice. Do not start any nutrition or physical activity program without first consulting your physician.)
Let us know!
Did this post help you get closer to achieving one of your goals?