No Equipment Workout with Reach Beyond Fitness
We know sometimes you can get to the gym – the weeknight gets hectic, you're on the road or no one can take care of the kids. That's when knowing how to use your own bodyweight to bust out a quick no equipment workout comes in handy.
After working out with Kyle at Reach Beyond Fitness yesterday, we were inspired to help you try a similar high-intensity workout at home for any of those situations. This no equipment workout takes five exercises and remixes them into a sweaty mash-up. (No monkeys were harmed in the making of this workout) Take a look at Kyle's demo photos below to double check your form and sweat to the tune of this spotify playlist.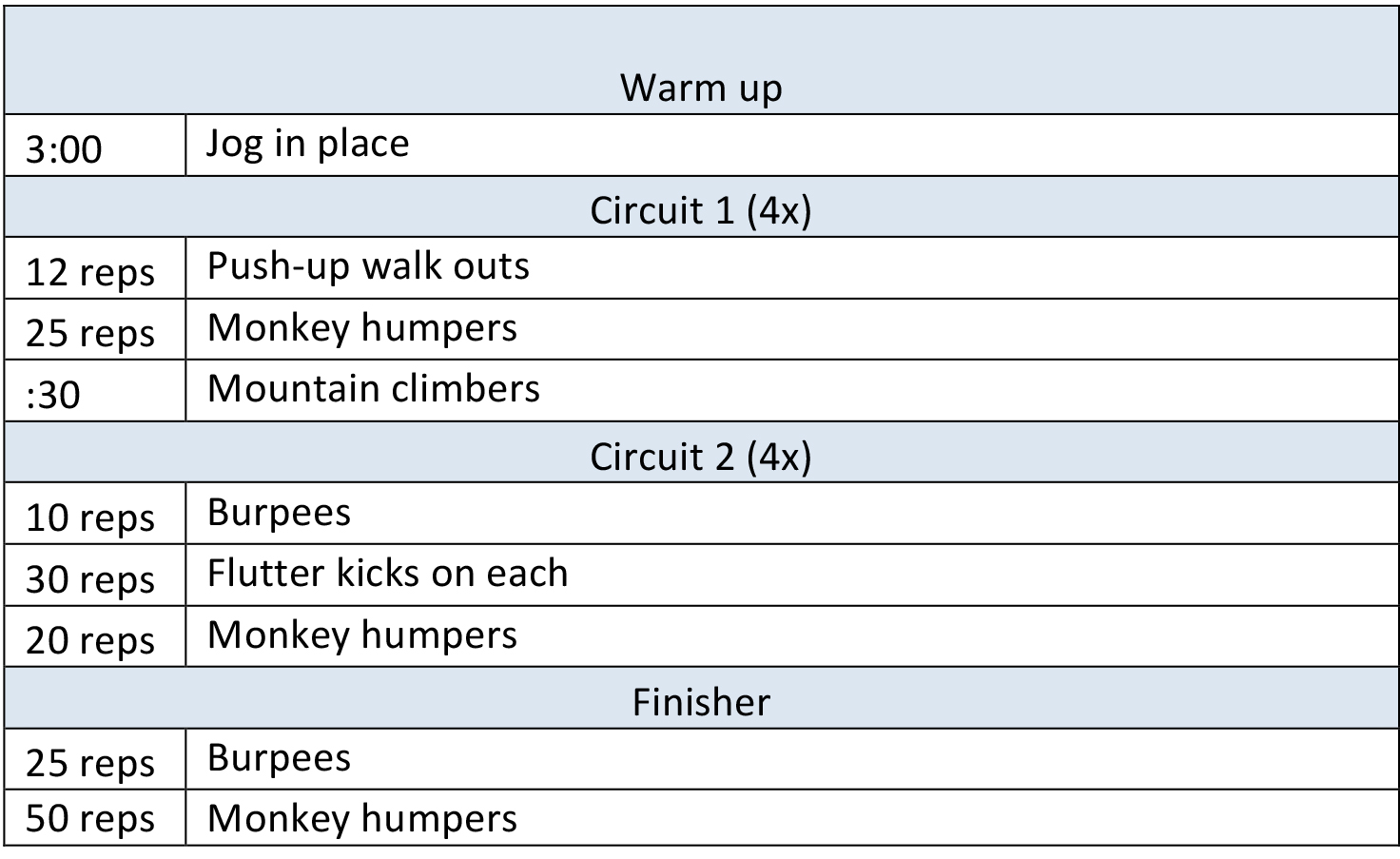 Push-up walk outs: 
Monkey humpers:
Mountain climbers:
Burpees: 
Flutter kicks:
(Disclaimer: This workout is not intended for the treatment or prevention of disease, nor is it a replacement for seeking medical treatment or professional nutrition advice. Do not start any nutrition or physical activity program without first consulting your physician.)