#SweatforSummer challenge with ENRGi and MyFitFoods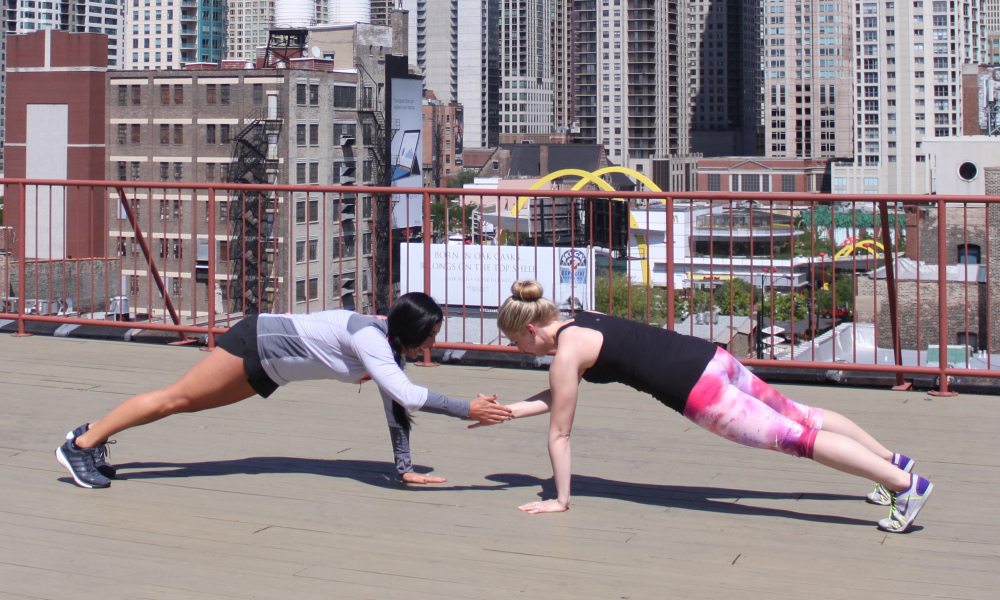 We love a lot of things about summer, but if you HAVE to know why we love summer most: It's the season when getting a workout in gets as easy as walking out your front door. Ahhhh … breathe in that lakeshore sweat.
If you've set your goals and you're working towards them, we want to see you in action. We've partnered with ENRGi Fitness and MyFitFoods to create the #SweatforSummer challenge to help you hit your summer goals and have a little fun along the way. And two winners will walk away with great prizes from ENRGi Fitness and MyFitFoods.
Our challenge will take you through the first 12-days of summer, but your goals will carry you through the rest of the season. Grab a friend and shake up your summer fitness!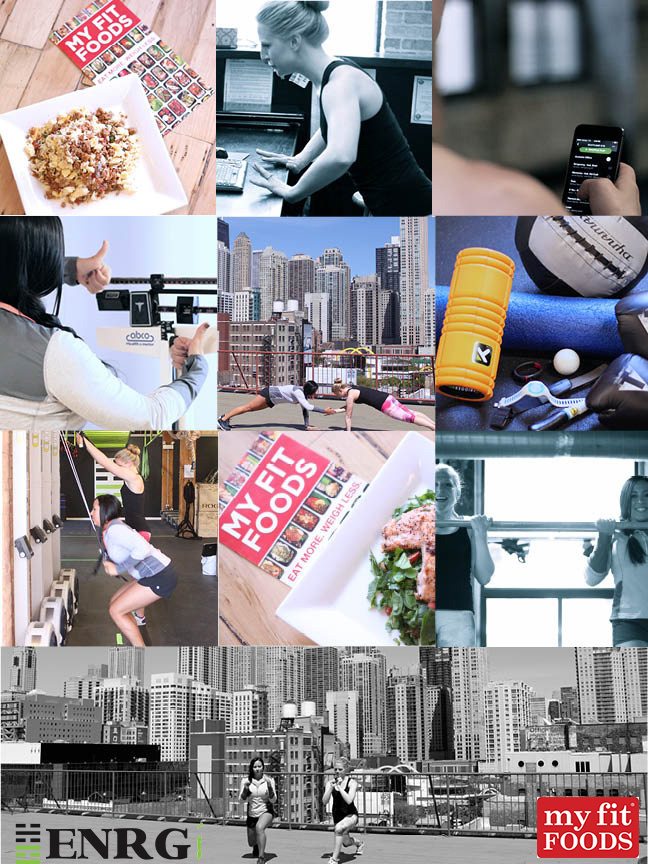 (Photo credit: Christiana Basso)
Head over to Instagram to enter by posting photos that correspond to any of the daily challenges below. The more you Instagram, the better your chances. (See rules)
Sometimes you can't fit a full hour of fitness into your day. Share a pic of how you make fitness fit into your life with #SweatForSummer.
Eating breakfast has been found to help replenish your body in the morning, give you energy and can help to lose weight. Snap a pic of your balanced breakfast and share with #SweatForSummer.
Working out with a friend helps you stay accountable. Take a pic with your workout buddy and share with #SweatForSummer.
Summer is why we live in #Chicago. If you're taking advantage of workouts in the great outdoors, share a pic of your fave running path, outdoor space or trail with #SweatForSummer.
Sometimes you have to grab dinner on the go – snap a pic of your go-to healthy meal when you can't cook at home and share with #SweatForSummer.
Variety is the spice of life when it comes to fitness. Keep things sweaty and interesting by trying a new class or workout. Snap a pic of yourself doing your favorite exercise or on your favorite prop with #SweatForSummer.
It's good to have a goal, whether that's running a race, lifting heavier weights or picking up a new healthy habit. Take a pic of something that represents your goal and share with #SweatforSummer.
Summer is best spent on rooftops. At ENRGi rooftops are also meant for getting sweaty. Snap a pic of your favorite outdoor space for hanging out and for working out and share with #SweatforSummer.
Snap a pic of your fave accessory that helps you pump up or keep track of your workouts and share with #SweatforSummer.
Music makes the miles shorter and the classes quicker. Take a screenshot of your power-up song of the moment and share with #Sweatforsummer.
You're working for it, now show it off! Snap a post-workout pic and show how you #sweatforsummer.
S is for sweat, summer and shredded. Flex those arms and show us what you're made of and share with #SweatforSummer.
(Disclosure: ENRGi Fitness and MyFitFoods sponsored the prizes for the #SweatforSummer Challenge, which is pretty sweet of them to do. As always, we only talk about the brands and the workouts that we love.)