Wear the right gear for walking and hiking: Ahnu Sugarpine Air Mesh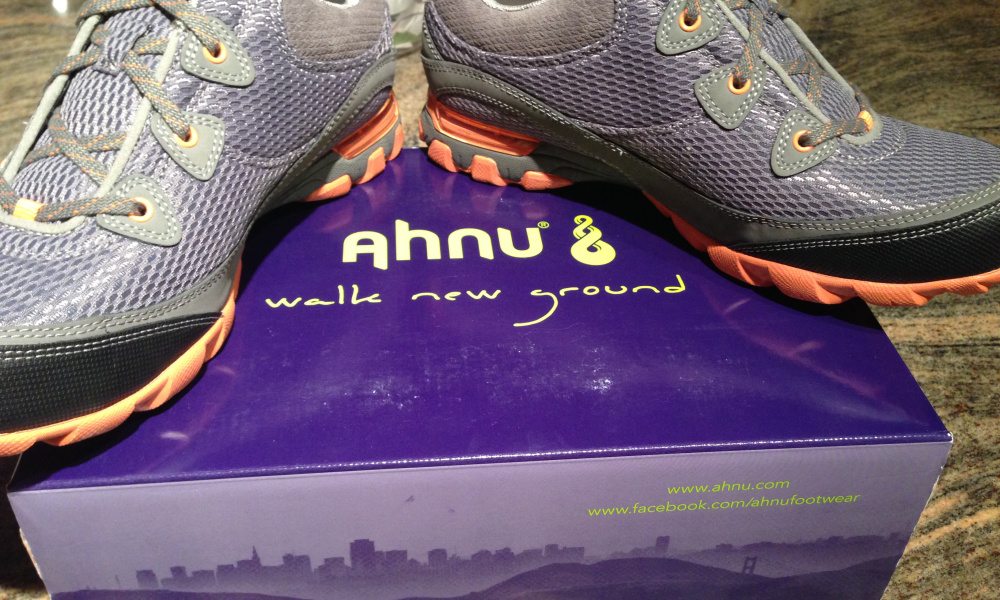 It has been a long cold winter in Chicago. No one knows that more than my poor dog who spent the more miserable days whining to go outside only to insist immediately that we go back inside the second he was hit by an arctic blast. He's like everyone else in Chicago. He's been waiting for the day to slough off the extra dog-layers (yes he has a jacket) and trot along the lakeshore path. Finally, last weekend we pounced at the opportunity to take a long walk in the sun, with the proper amount of SPF applied, of course.
After two summers dog-walking my way around Chicago, I couldn't get myself to throw on some completely support-less shoes for what was going to be a long walk. I have shoes for every potential fitness moment – running, cross-training, spinning and barre – but nothing specific to walking or hiking. Then it donned on me: if I'm logging it as exercise in MyFitness Pal, I should be treating it like EXERCISE.
Ahnu bestowed the Sugarpine Air Mesh on me, just in time for dog walking season. These shoes are stable like a hiking shoe and have the give of a running shoe. Read: they have the support of a hiking shoe without the ridiculous stiffness. Have you read Wild yet? You'll feel like a much more comfortable Cheryl Strayed.
The right gear can turn a workout or walk from something supremely uncomfortable into a joy. Cross-trainers give you the support you need for lateral movements, running shoes are built for forward motion and walking or hiking shoes have a stiffer heel for support. This shoe gives you the support you need whether you're navigating the super-flat urban jungle of Chicago or hiking up some red clay hills. If you're like me and you spend about an hour every day giving your pooch his workout, don't forget to take care of yourself while you're doing that significant amount of exercise.
Take a pair of the Ahnu Sugarpine Mesh Shoes for a spin at an REI store in Chicago or find another location here.
What do you throw on your feet for your long walks?
(Disclosure: I'm a Women's Health Action Hero for RUN10Feed10 and as a lucky Action Hero, I get to try out some amazing products. Even though Ahnu supplied the shoes mentioned in this post, the opinions stated are my own)