My Fit Foods – Healthy Meals to-go!
In a perfect world this is what I would do every Sunday: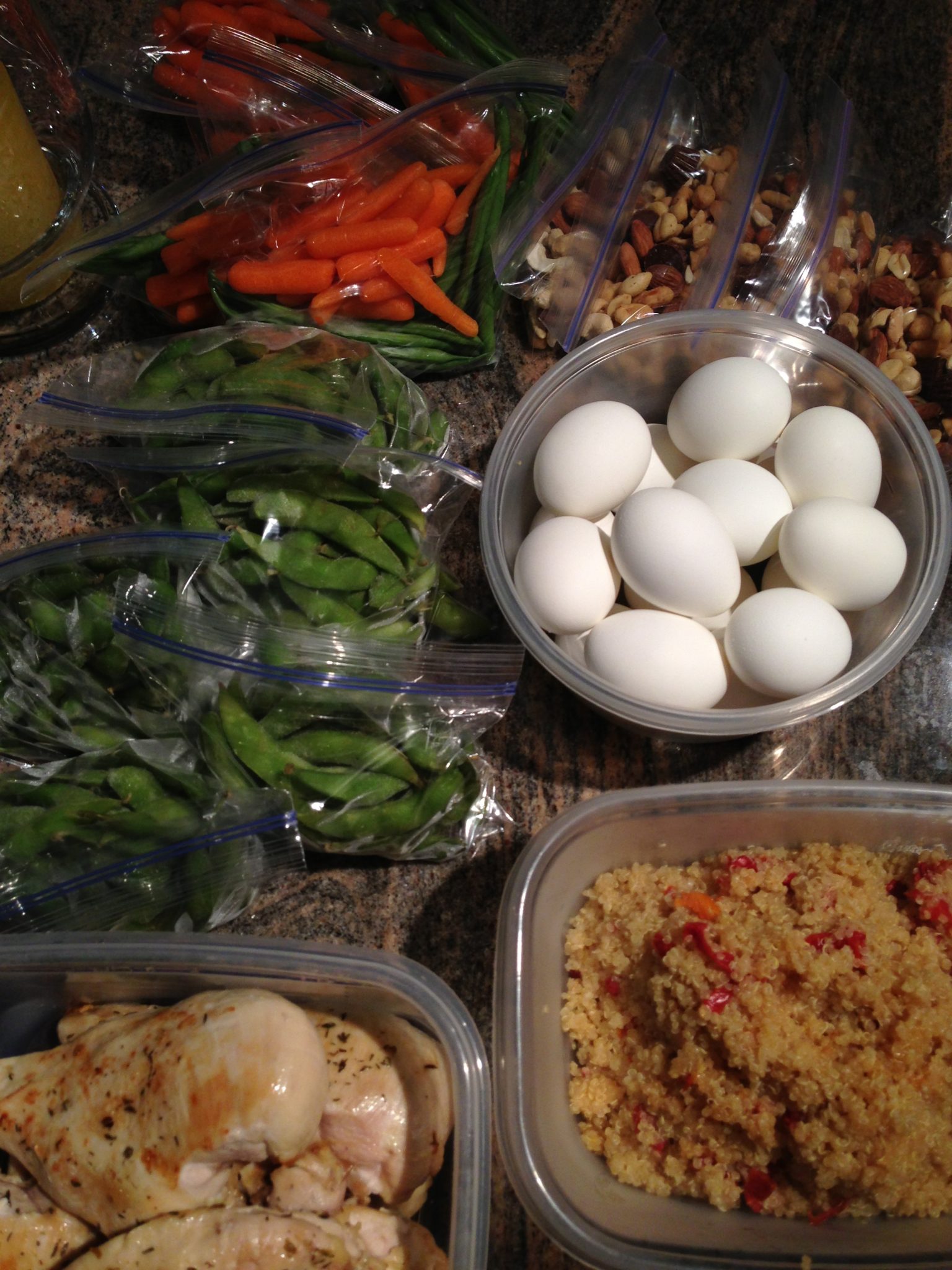 But the world is not perfect and this happens like once a month. It's glorious each time.
If you've ever used my excuse of "time" for why you only packed an apple, an entire bag of string cheese and all of the baby carrots you can get your hands on for lunch. Meet My Fit Foods. Opening recently in Old Town, I popped in to try the healthy grab-and-go meals after getting some advice from the fabulous blogger/fitness professional behind Renewed Fitness, Renisha.
Boyfriend and I pack our schedules with work, dogs, friends and fitness and when it comes to dinner, if we don't prep meals on Sunday, we make all-too-frequent use of GrubHub. Because I don't see our schedules getting any less busy and I don't see takeout getting healthy any time soon (and boyfriend is really tired of me saying, "I don't care where we order from as long as I can get fish and vegetables"), all healthy and easy alternatives are welcome.
I picked up 5 dinners each and 1 breakfast each because those are our takeout soft-spots, but you can choose from breakfast, lunch, dinner and snack options. Meal sizes are prepared to fit the specific needs of different bodies. The consultant I talked to suggested that a small would be good for me and that the medium size was right for boyfriend. The small size hit the spot most of the time EXCEPT for following a 10 miler, which left me totally famished.
Prices aren't bad, especially when compared to takeout. We noshed on the Besto Pesto. A small for me was $7.50 and boyfriend's medium size was $9.00. My favorite meal of the 5 days was the Ninja Tenderloin (small: $9.50; medium: $11.00), but everything was fresh, healthy and tasty. Other meals included the Pear Salmon, Denyse's Killuh Chili and Wes' Country Dinner (I loved the cauliflower mash in this meal). We were careful to ensure that the meals we bought didn't expire during the 5 day period, but each meal should hold for about 4-5 days.
There's a difference in the carb:protein ration from lunch to dinner that you'll notice throughout the menu. I'm not a nutritionist, but it's suggested (By pros like Lisa Payne) that depending on your activity level, laying off of the carbs at dinner and taking some complex carbs during the day is a good practice.
If you are avoiding gluten, but don't have a real medically diagnosed issue with it, this is a good option for you as 90% of the meals prepared at My Fit Foods are gluten free. However, each package states that the kitchen where the meals are prepared is not gluten free.
Where can you find it?
Old Town: 157 W. North Avenue
Lincoln Park: 3701 N. Halsted
Interested in learning more? Stop in for dinner or take the My Fit Foods 21 day challenge:
[youtube=http://www.youtube.com/watch?v=WjUYqQJ6JLs&w=420&h=315]