Self Workout in the Park in Grant Park June 1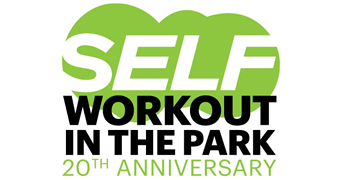 After a weekend of 50 degree weather, Chicagoans are starting to think about summer. It wouldn't be summer without workouts outdoors.
June 1, SELF Magazine will be bringing its workouts in the Park back to Chicago's Grant Park. For just $20, you can spend a few hours working out, getting pampered and each ticket purchased comes with a subscription of SELF (score). My math says that's a deal.
Starting at 11 am (Finally an outdoor workout that doesn't start at 7 am) and going until 3 pm, three simultaneous workouts will be offered throughout. In the Quiet Zone take some pilates and yoga classes. In the Reebok toning zone, do the CrossFit WOD. On the mainstage, try a variety of classes that will help you tone sculpt and dance your way to fitness. At 20 minutes a class, try as many as you can handle.
I'm looking forward to Masala Bhangra, Jillian Michaels BODYSHRED and the CrossFit WOD (because girls can CrossFit too). Take a look at the class schedule for your get-fit-for-summer inspiration and let me know which classes you're taking!
Register for the event here. See you there, rain or shine.