We started #Sweatworking March 2014 with a simple idea: we wanted to connect a community to the workouts that we loved. And since our first event, we've keep on introducing people to each other and people to workouts – hosting as many workouts each month as we can.
Here's a look at what's happening in the near future. And remember, these tend to sell out, so grab tickets fast!
December 31 – #Sweatworking gets in on the Chi-Town Rise & Shine 5K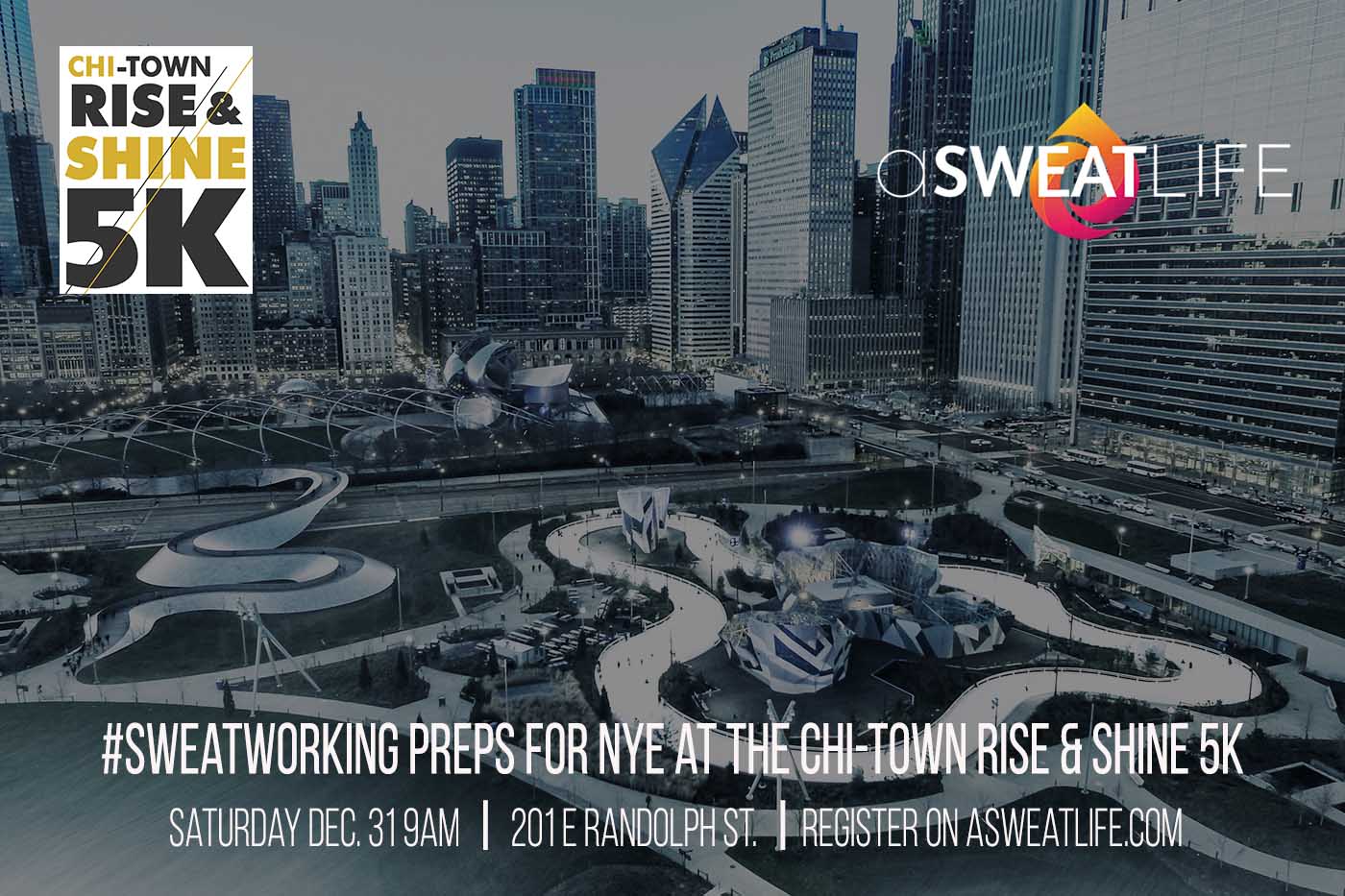 #Sweatworking partnered with Chicago Sport & Social, which is producing the first ever 5K race and Fun Run to go through both Millennium Park and Maggie Daly park. On December 31, Chi-Town rising's second annual event will start with this race, the Chi-Town Rise & Shine 5K.
This year, the New Year's Eve party is kicking off first thing in the morning with a timed race and fun run. All proceeds will support Special Olympics Chicago.
We snagged 50 of these tickets for #Sweatworking attendees and in addition to all the goods you'll get with your ticket – pom pom hat, touch screen gloves, hot chocolate, warming blankets at the finish line and a post-race party at Sweetwater Tavern with free beer or mimosas – your #Sweatworking ticket includes our newest aSweatLife swag, black snapback hats, that we haven't shared with anyone yet.
We can't wait to see your sweaty face in our next post-workout photo.